The United States was hard hit with an unprecedented amount of rain in 2022, breaking records in several states and causing widespread damage and destruction. From the East Coast to the West Coast, communities were impacted by heavy rainfall, with some areas experiencing severe flooding and landslides. This article will take a closer look at the places where the record-breaking rains hit hardest and the effects on residents and businesses.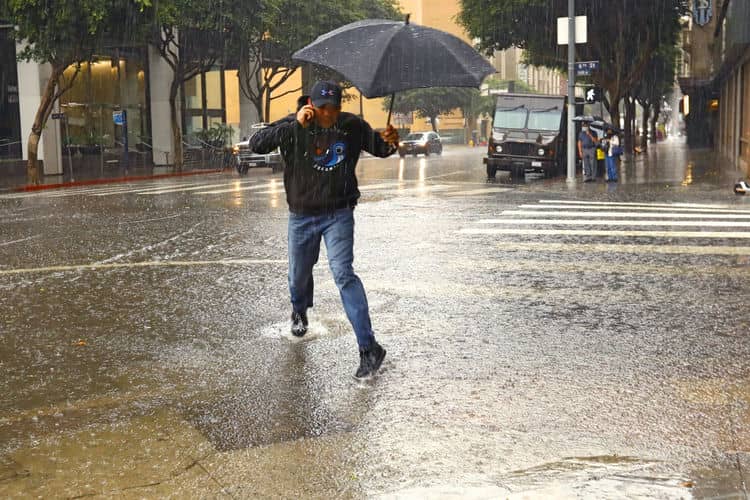 Central US
Heavy rains in eastern Kentucky caused severe flash floods, resulting in a profound loss of life and property damage. Several thunderstorms slammed the area, dropping 14 to 15 inches of rain over five days. Many residents in small communities which were extremely heavily struck were forced to flee. According to NPR, flooding in Kentucky killed at least 25 people, including four children.
On the other hand, USA Today reported that catastrophic floods in Mississippi cut out Jackson's unstable water supply for weeks in August, causing substantial discomfort for residents.
According to an August Forbes article, 8 to 12 inches of rain fell in Southern and Central Illinois over 12 hours, drowning vehicles and causing much more damage. St. Louis had a 1-in-1,000-year rainstorm when 7.68 inches rained in 6 hours, smashing a 1915 rainfall record.
Western US
A major flood in Montana caused by torrential rain and melting snow prompted the evacuation of large portions of Yellowstone National Park.
Across the Midwest and West, mudslides, flash flood warnings, road closures, and even fatalities were recorded.
According to the Los Angeles Times, Death Valley, known for its arid environment, had heavy rain in August 2022, when 1.46 inches fell, leaving mud and heavy damage.
1-in-1,000-year Rainfall Events
Other regions that also experienced these rare 1-in-1,000-year rainfall events included eastern Kentucky, southern Illinois, Death Valley, California, and Dallas, generating severe and sometimes fatal flash floods. These 1-in-1,000-year rainstorms are highly unusual and have a 0.1% probability of occurring. However, with four distinct record-breaking rainstorms in the United States last summer, it is evident that these types of uncommon deluges are becoming more prevalent.
Heavy Rains on the Rise
Climate Central, a non-profit organization, revealed that since 1950, over three-quarters of the sites they studied across the country have seen a rise in rain falling on their yearly wettest day.
These heavy rains and subsequent floods have wreaked havoc on communities across the United States causing deaths, accidents and property destruction often devasting homes and businesses. Flooding has also caused considerable damage to infrastructure, with roads and bridges washed out or closed. Many businesses were forced to close or suffer significant losses due to the economic impact. Hurricane Ian, for example, cost the United States almost $123 billion, according to the National Oceanic and Atmospheric Administration (NOAA).
The National Weather Service, county and municipal officials in most of these regions asked residents to take precautions, such as making emergency plans and staying updated on weather conditions. There have also been heightened calls for the government to invest in infrastructure and initiatives to assist communities in better preparing for and recovering from extreme weather occurrences.
The 2022 record-breaking rains are a harsh reminder of the devastation caused by our changing climate. These catastrophic weather occurrences serve as a wake-up call, prompting us to take immediate action to address the underlying causes of climate change and better prepare for future extreme weather events.