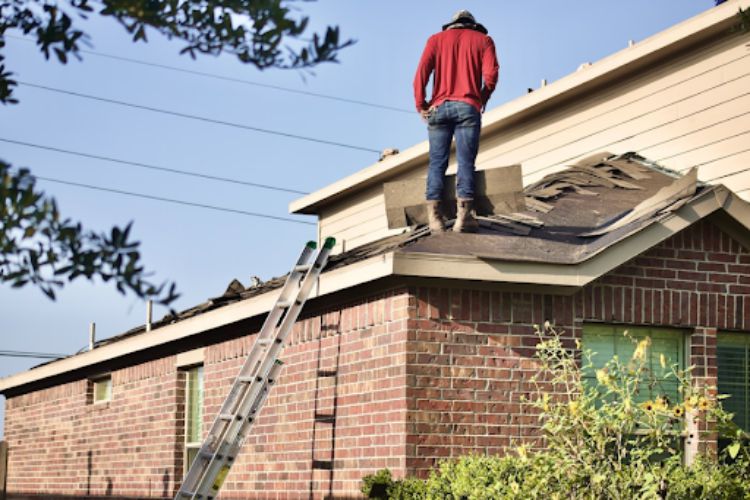 Are you searching for a roofer to help with your broken roof?
A poorly maintained roof can be dangerous and ineffective. Even the best-built roofs will suffer damage over time. A sudden storm, an errant vehicle, or malicious intent, any of these can damage your home in an instant.
After an emergency or sudden damage to your home, you need to act fast. The longer you wait to call in a professional, the longer your home will suffer damage. But with so many professionals to choose from, it can be difficult to know who to hire.
How can you make an informed choice? Read on to find out how to choose the right professional for emergency roof repairs.
Seek Local Recommendations
Start by seeking recommendations from friends, family, neighbors, or colleagues who have recently had their roofs repaired. Local referrals are valuable because they provide insight into the quality of workmanship.
It also ensures the reliability and customer service of the roofing company in your area. Additionally, you can consult local online communities or review platforms for feedback on various professionals.
Verify Credentials and Insurance
Check to see if the roofer has the licenses and qualifications that your local or state government requires. These certificates show that the roofer has met certain requirements and has the knowledge and skills to do the job right. Most of the time, you can check licenses and certificates by calling or visiting the website of the licensing board or agency in your area.

It's very important to make sure that the roofing worker has enough insurance. Here are the two most important kinds of insurance that you should check. This includes both liability insurance and protection for workers.

When looking at credentials, the first thing you should do is ask for papers. You should also get in touch with the right people, like the licensing board or agency. Lastly, double-check the names, policy numbers, and expiry dates that the roofing professional gives you to make sure they are correct.
Assess Experience and Expertise
Find out how long the roofing professional has been working in the field. Most of the time, the more experience they have, the more likely they are to have dealt with different roofing problems and learned how to fix them. A good track record shows that they know how to deal with different scenarios well.

Emergency roof repairs need to be done quickly and well. Ask the professional how they have dealt with emergency scenarios in the past.

Ask about their response time and how quickly they can figure out what's wrong and fix it. A professional with a lot of experience will have set procedures for how to handle situations and keep the damage from getting worse.
Choose the Right Professional for Your Emergency Roof Repairs Now
Choosing the right professional for emergency roof repairs is essential for successful and safe roof repair. Taking the time to research and compare contractors is essential, and the tips provided allow for an informed decision. Don't hesitate to reach out and ask questions. Start shopping around for a roofing professional and get your repair underway!
Is this article helpful? Keep reading our blog for more.