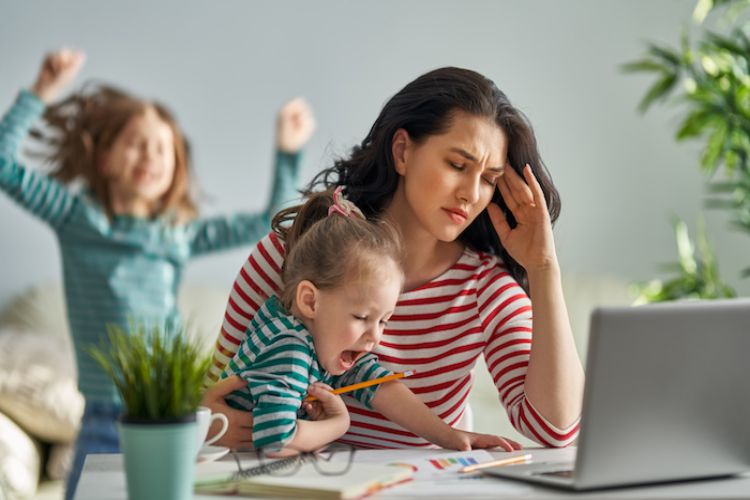 Stress is the feeling that people sometimes have when they confront something difficult or challenging in their lives. It is a natural response that allowed people to survive in the days of hunting and gathering. However, stress and modern life have a more complicated relationship, and constant worrying can have a negative effect on the body. Here are four factors that affect people's ability to deal with stress.
1. What People Consume
What people put into their bodies greatly affects things such as their moods and ability to handle intense situations. For example, when the body does not receive enough of the nutrients that it needs, it goes into a stressful state such as starvation mode. Other foods and drinks that can have an adverse effect on stress levels include:
Coffee, energy drinks, and other substances that contain caffeine

Cigarettes and vape pens that contain nicotine 

Alcoholic beverages, including wine, beer, and liquor 
It is always wise for people to be aware of what they put into their bodies, especially when they want to avoid the adverse effects of stress. Many substances offer a temporary high that makes people feel temporarily better. However, coming down from the high that those substances can be quite taxing on the body.
2. Amount of Screen Time
Most people spend at least a part of their day looking at a screen, whether it is a computer for work, the television while watching their favorite show to relax, or their smartphone when trying to fall asleep. There are many studies detailing the effects of smartphones and health, including the impact that screens have on things such as stress and sleep.
Fortunately, many smart devices give users the ability to control their own screen time. It usually only takes a quick glance at the settings to figure out how to turn off notifications and even turn on the ability to alert the smartphone user when they go over their allocated screen time.
3. Company People Keep 
Visiting with close friends and family can be very uplifting to one's spirit. However, people should be aware of those who come into their lives only to drain their energy and cause more stress. Some signs that a friend or family member might be toxic include:
Gaslighting, which often involves someone attempting to invalidate another person's experience 

Disrespecting boundaries, which can include such things as ignoring a request to not call on weekends or to refrain from asking questions about a certain topic 

Repeatedly failing to apologize for past regressions 
Nobody is perfect, and forgiveness is a noble act that may be given to friends and family members who sincerely apologize for their harmful actions and learn from their mistakes. However, it is important for people to find a way to not feel bad if they need to let a friend go when that friend negatively impacts their stress levels and overall well-being.
4. Life Circumstances
Many life circumstances that lead to stress are largely out of a person's control. For example, a death in the family can cause a great amount of stress due to the grieving process and other things that family members must deal with when someone passes. While the person does not have any say over when a death occurs, they should be aware that the event can cause stress and might necessitate extra self-care.
Unexpected events such as large medical bills from an accident or the loss of a small business can also cause tension and worry. In these cases, the best thing that people can do is get the help they need, whether that is in the form of self-care or seeking the help of a mental health professional.
Feeling stressed is a very common occurrence in modern life. Fortunately, professionals have a few tools that they use on clients to mitigate the potentially harmful effects of stress.