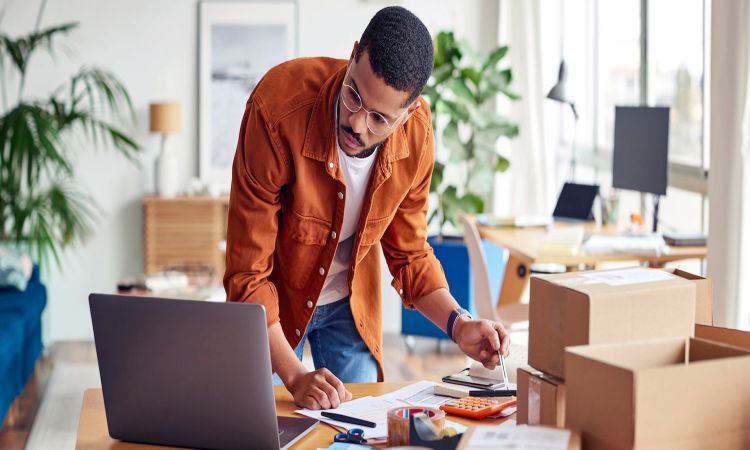 Did you know that eCommerce sales are expected to hit $8.1 trillion by 2026? With so much potential revenue at stake, it's no wonder that businesses are increasingly turning to eCommerce to grow their sales. But with so much competition online, it can be tough to stand out and succeed.
That's where we come in. In this article, we'll share four proven strategies to help you level up your eCommerce business and increase your online sales.
Optimize Your SEO for eCommerce
Search Engine Optimization (SEO) is a key strategy to drive traffic to your eCommerce store. It's all about optimizing your website for search engines. With it, you can improve your online visibility and attract more potential customers.
To optimize your SEO for eCommerce, start by researching and selecting relevant keywords for your:
Product descriptions
Page titles
Meta descriptions
Use these keywords naturally throughout your website's content. Try to avoid keyword stuffing, which can hurt your search rankings.
Make sure your website is responsive and mobile-friendly. Mobile devices now account for over half of all internet traffic so optimizing for mobile is essential.
Your website's speed is also a critical factor in SEO. Optimize images and reduce page loading times to provide a fast and seamless user experience.
Internal linking is another important factor in SEO for eCommerce. Make sure your website is easy to navigate, with clear and logical menus and links between related products. This will improve user experience and help search engines understand the structure of your website.
Leverage Social Media
Social media platforms are powerful tools for promoting your eCommerce business. To leverage social media effectively, start by creating a clear and consistent brand message across all your social channels. Use high-quality images and videos to showcase your products and engage with your followers.
Paid advertising on social media can also be an effective way to increase your reach and drive more traffic to your online store. To determine which advertising formats, targeting options, and ad language are most effective for your company, experiment. Social media influencers can also help to promote your products and reach a wider audience.
Offer Exceptional Customer Service
Exceptional customer service is crucial for an online business. Especially those looking to increase online sales and build a loyal customer base.
To be amongst the best, make sure you're:
Providing clear and detailed product information
Responding promptly to inquiries
Offering hassle-free returns and refunds
Positive reviews and word-of-mouth referrals are invaluable for small businesses looking to increase their eCommerce revenue. Encourage your customers to leave reviews by offering incentives. Consider options like discounts or free shipping on their next purchase.
Top tip: Consider adding a live chat feature to your website to provide real-time customer support.
Focus on Conversion Rate Optimization (CRO)
CRO is all about improving the percentage of visitors to your website who make a purchase. To optimize your website for conversions, start by using A/B testing to experiment with different designs, layouts, and copy options.
Simplify your checkout process by:
Removing unnecessary steps
Minimizing the number of fields customers need to fill out
Using clear and persuasive copy to encourage customers to complete their purchases
Offering free shipping or discounts for first-time customers can also help to incentivize purchases and increase your conversion rates.
Get Ready to Grow Your eCommerce Business?
Leveling up your eCommerce business can be challenging. But, by implementing the strategies we've discussed, you can improve your online sales and take your business to the next level. Don't forget to keep experimenting and adapting your approach as your eCommerce business grows and evolves.
If you're looking for more tips and strategies to help grow your business, head to our Business section for more articles and resources.