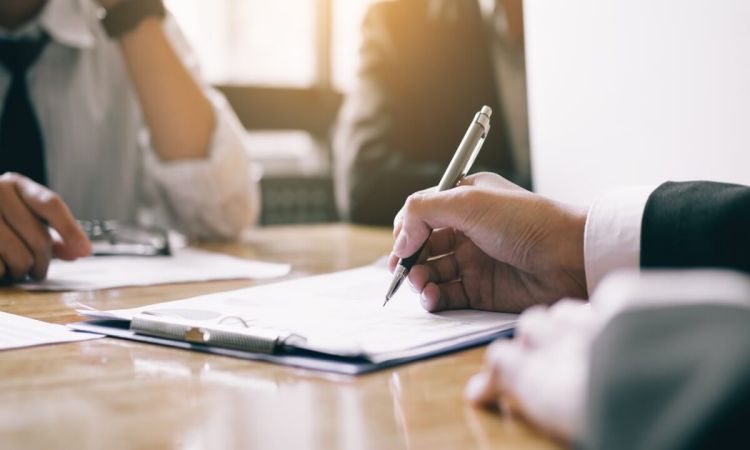 Believe it or not, not everyone who has tax obligations gets their taxes done correctly and on time. As such, everyone who has taxes due must know when to seek out tax help.
Do you pay your taxes correctly? If not, are there signs that it's time to call a tax lawyer? If so, what are they?
These are the answers you need to know. Here is everything you need to know about when to seek out tax help from a tax attorney.
You Receive a Notice From the IRS or State Tax Agency
Receiving a notice from the IRS or a similar state tax agency can be an intimidating and scary experience. However, it can also be a sign that it's time to call a tax lawyer. Tax lawyers have an understanding of the complex tax laws and regulations surrounding tax liability.
They have experience in dealing with the IRS and state tax agencies. With their help, individuals or businesses can have added assurance that they are meeting their tax obligations. Thus, minimizing the chances of any disputes.
If a notice has been received, it is possible that engaging a tax lawyer could diffuse the situation, reducing the potential length and cost of the resolution process. A tax lawyer can advise on the course of action to take and provide legal representation if required. To ensure any tax liability is met, a tax lawyer can provide invaluable assistance and can give much-needed peace of mind.
You Have a Complex Tax Situation
If you have a complex tax situation, it is important to hire a capable tax lawyer to assist you. A tax lawyer should be called when you receive a large number of documents from the IRS that you don't understand. This also applies when the tax laws are changing and you are uncertain of how they apply to your situation
A complex tax situation also means if you own a business and you're not sure how to correctly report the income or expenses. If you own more than one taxpayer-funded business, you may want to consult with a tax lawyer. This is because having more than one business can complicate filing taxes.
Tax situations can quickly become complex when a taxpayer has a combination of multiple sources of:
income

deductions

credits
Examples include a taxpayer who earns income both as a small business owner and as a W-2 employee, has large expenses related to moving for a new job, or has dependent children or grandchildren living with them. Taxpayers with investment properties, rental properties, or second homes may also complicate their tax picture.
Having wages from two different states or trusts and other investments can also create a complex tax situation. Lastly, any scenario where the taxpayer received large lump sum payments throughout the year can complicate their taxes. A complex tax situation will require careful attention and preparation to ensure that all the tax breaks available are taken and that no miscalculations are made.
You Are Facing an Audit
Facing an audit can be a stressful and daunting experience, especially when an individual does not understand the tax landscape. It is not something to be taken lightly and help should be sought after proactively. One of the best and quickest ways to tackle the situation is to call a tax lawyer.
An experienced tax lawyer will be able to advise on the necessary steps to take in the audit. They can guide navigating the audit efficiently and fairly and also explain any of the relevant laws.
Additionally, a tax lawyer should be able to assist in negotiating outcomes that are favorable for the taxpayer by guiding them through the process with legal precision. All in all, if you are facing an audit, it is time to call a tax lawyer so you can arrive at the right outcome.
You Are Unable to Pay Your Taxes
If you are unable to pay your taxes and facing mounting tax debts, it might be time to call a tax lawyer. Tax lawyers specialize in all aspects of tax law, and can help you create a plan to pay your taxes and settle your debt with the IRS.
They understand the complex tax laws and can advise if you're eligible for any tax relief programs and answer your concerns if you have questions about tax debt.
If you have unpaid tax bills for more than three years, you may have already been flagged by the IRS for collections, and a tax lawyer can quickly help you sort out the issue. A tax lawyer can also negotiate repayment options and settlements that are tailored best to your financial situation. All of these reasons are signals that it's time to give a tax lawyer a call.
You Are Considering Filing for Bankruptcy
Filing for bankruptcy is a huge step in one's financial life, especially considering the long-term effects it can have. That's why it's important to seek the advice of a tax lawyer when considering filing for bankruptcy. A tax lawyer can not only help you figure out if bankruptcy is the right move.
They can also help you prepare any paperwork you need to file and help you form a repayment plan. Additionally, they will be better informed on the specific laws in your area and be able to advise you on any tax-deductible items associated with bankruptcy.
From providing advice on what steps to take to handle your debts to guiding filing for bankruptcy, a tax lawyer can be a crucial resource when considering filing for bankruptcy.
Understand Why You Need a Tax Lawyer
A tax lawyer is a legal professional with in-depth knowledge of the laws surrounding taxes and can offer invaluable expertise when dealing with matters related to taxes.
If you are facing any complicated tax-related issues, it is best to consult a tax lawyer to make sure that your rights are protected. Contact a tax lawyer today to receive professional advice and help.
For more reads aside from understanding the benefits of a tax lawyer based on the discussions above, visit our blog.