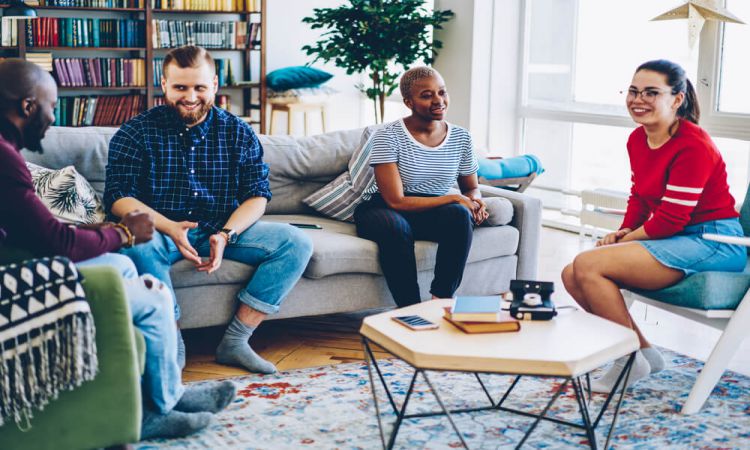 Are you looking for reliable sober houses in the Austin area? There are many facilities in the city that you can choose from. However, if you are looking for a unique sobriety facility that provides an overall good atmosphere and amenities, then you should choose Eudaimonia Recovery Homes. In this article let us see the five important reasons that make our center a unique one in the city.
Eudaimonia Recovery Homes Offer a Recovery-Focused Lifestyle
Everybody comes to live in a sober house to get sober. There is no doubt about it. At Eudaimonia, we have a recovery-focused lifestyle where the whole day is planned to provide you with the right opportunity for your recovery. Right from the moment you wake up till the time that you go back to sleep, our peer group-assisted recovery house sticks to the recovery objective. At no point in time, will you feel removed from your objective of sobriety.
You Get Individualized Care at Our Center
At Eudaimonia Recovery Homes, whether in Austin or elsewhere you get individualized attention. This way, you can always feel confident that you are on the right track. Once you join the facility our program coordinator will discuss with you and choose the right options for you. Our stay options for men start from as low as $600 / month and goes all the way up to $2000 / month. While the amenities and space differ in each of these options, the care that you get in all these remains the same. You get the same individualized attention in all our stay options.
You Get Sober Homes for Everyone
At our center, we are proud to announce that we offer a dedicated stay for people who have specialized needs. For example, if you want to stay in an all men's home, you can choose that. If you are someone who belongs to the LGBTQ+ community and would prefer to stay with people of similar orientation then we also provide that. Similarly, we have sober living home facilities that are specialized for women.
We Provide 24/7 On-Site Support Staff for Your Continuous Care
Constant support is something that is important during your stay at sober facilities. Since your accommodation could be shared with others, you might need support staff to guide you. More importantly, it ensures that there are no misunderstandings or miscommunications during your sobriety journey.
Your Family Can Live On-Site & Support You in Addiction Recovery
At Eudaimonia Recovery Homes, we also recommend and encourage families to stay with you during your recovery. The success rate of addiction recovery in people who stay with the family is relatively higher than in those that stay alone. So, if you are thinking of including the family in your recovery, do call us today.
Availability of Best Services & Serene Environment
Finally but most importantly, the sheer service quality at our facility is one of the best in the country. If you are in need of urgent care don't delay your recovery. Come join us today.