Introduction
Whether it's about completing your syllabus or completing your essays – time management will always play a huge role in your life. So, in this article, we are going to highlight how you can manage your time. But, before we do that, let's talk a little about the importance of the aforesaid skill properly.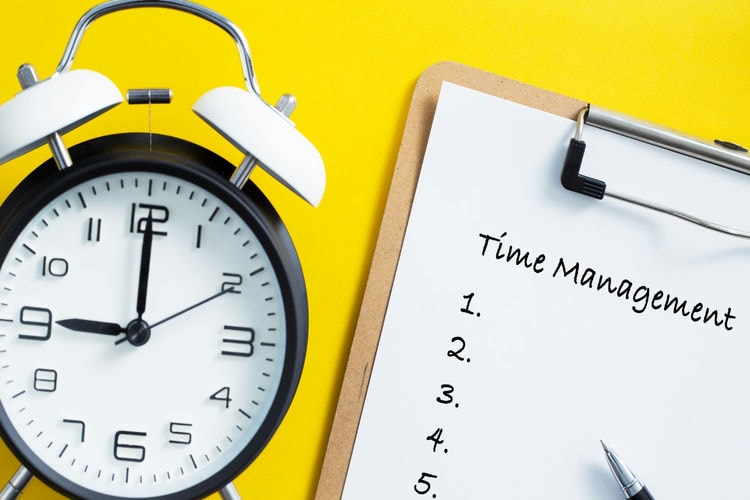 How to Manage Your Time?
Managing your time is easy when you are working through a proper routine and structure. We have described a few of them in this section elaborately. Hopefully, it can help you out.
1: Keep Your To-Do List Handy.
Firstly, before you start your day, you'll need to find a notebook and note down a to-do list in it. It should include your breakfast routine when you go to sleep at night. This way, you won't have to worry about leaving an important task until the very last second.
2: Create Your Schedule.
Your schedule can be either a calendar or a timetable solely made and kept on your phone. It's usually done through a tool or app that you can find on your Google Play Store or App Store. It will also come with an alarm system that will keep you up with your schedule properly.
3: Follow a Flexible Yet Realistic Routine.
When it comes to studying, allotting eight to ten hours a day will be ideal for your cause. So, it's best to schedule that time first. Then, you should place the time of sleeping, which may be around seven to eight hours too. You can plan the other things in the remaining time then.
4: Avoid Procrastination.
Procrastination is literally the worst enemy of your time management shenanigans. So, it does not matter what happens; make sure to keep following your schedule as much as you can. It'll be beneficial if you can do the following things as well –
Stay away from your phone.
Don't get distracted.
Do the work you are doing before getting up or taking a break.
Even if the phone is near you, keep it in silent mode while you are working.
Take a break sometimes, but don't spend more than 15 minutes while you are at it.
Procrastination can sometimes happen due to the lack of planning too. Thus, it might be better if you do your one month's planning in a single go. It will be easier to stick to the schedule by working in this manner. Oh, and note down the entire plan in a notebook so that you don't forget.
5: Exercise.
If you are on a tight schedule, exercising even for an hour might make you feel like a waste of time. However, it's actually much, much better for your lifestyle and mental health.
Here's how working out can improve your psychological persona on the go –
Exercising will help you control your anxiety and depression levels by releasing a bout of happy hormones. So, you will feel better and work more productively.
Working out, especially in the morning, can help you improve your focus massively. It can also release your stress and freshen up your mind. So, it'll be better for studying.
If you have ADHD, exercising can also aid in improving your concentration, memory, and your mood. It will also keep you motivated throughout the day.
If you're suffering from severe depression, it may be better for you to talk to a psychologist. It will be easier for you to open up to them and let them know about your problems. We're sure that they will be able to help you out no matter what you are dealing with.
Benefits of Time Management for Students
Managing your time better and proficiently can help you with quite a few things. Let's keep it going to know more about them.
With appropriate time management, you can take care of your daily tasks efficiently. It might take you some time, in the beginning, to get used to it; however, once you have a proper idea about what should be done and when you can complete it all easily.
When you are creating a timetable, you will start working on prioritizing your work in a proper manner too. For example, if you want something to be done, you can arrange it in the early morning. And you may push the latter for later on.
Once you learn how to manage your time, it'll be easier for you to complete whatever task you have quickly. After all, you will follow a specific routine during this phase. It will help you complete each of them within the given deadline and boost productivity.
As mentioned before, you will easily complete whatever task you have with the usage of time management. This way, nothing will be left for the eleventh hour. And you can sleep, rest, or relax at peace at the end of the day.
Finally, with time management, you can become much more efficient and productive. It will not mess up your routine anymore. And nothing will relapse as long as you are following the same plan you have created.
However, if you want to manage your time effectively, it'll be important for you to ensure that you are abiding by your routine properly. Yes, it may be a little difficult for you to take care of it at the beginning. However, once you get habituated, nothing else can stop you.
The Bottom Line
Believe it or not, time management will also be key to your study-related glories and all. But, if you are incapable of cramming everything in one place, it may be best for you to opt for an essay writing service. After all, that's what you are going to have a problem with the most.
An excellent choice in this aspect is IvoryResearch.
They're excellent in their approach, have a lot of amazing writers at their disposal, and will be able to complete your article within the deadline. So, if you need anything related to essays, it might be best to call them or drop an email. They will reply within a day or two.