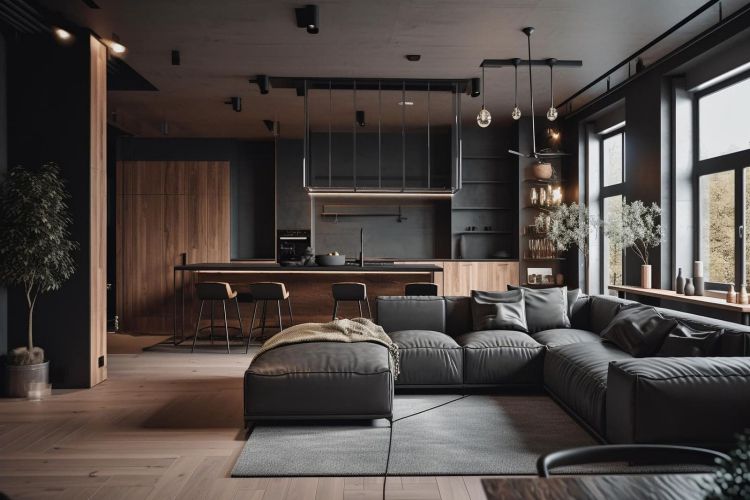 Nowadays, the creation of architectural visualizations is necessary for successful interaction with the client. If you can't offer your clients more and more photorealistic images, then you've lost. We want to show you tips from Genense (www.genense.com), a 3D visualization interior studio, that outlines a simple five-step process for creating outstanding interior visualization.
5 Simple Steps to Get the Best Render for Interior Design
Interior house rendering is not only about beautiful pictures. First of all, the interior must be useful and then — have an aesthetic look. So, the key elements of good design include the following:
Project budget.

Balance of light and shadow.

Attention to detail.

Efficient and logical layout.
Now let's see how to create the perfect architectural interior rendering project so as not to miss any of the above key points.
1. Study the References Carefully
Even the most creative designer will not be able to create a high-quality project without studying the materials he will work with. Collect a folder with photographs of furniture, textures, and lighting to make everything as realistic as possible and not miss important details.
2. Experiments with Lighting
Hang a beautiful chandelier, a couple of lamps, and a floor lamp – the interior scene is ready. Finally, it turns out that there is a catastrophic lack of light. So you need to prepare very carefully for the selection and placement of light sources. LED lamps, spotlights, bras, natural sunlight from the window — renderings interior design studios use different lighting scenarios.
3. Create Materials with Beautiful Textures
Use real materials and textures if you want your scene to look as realistic as possible. Simple digital colors should not be used for interior design 3D rendering projects since they can appear drab and unnatural when applied to genuine textures and materials. Use a more organic (and realistic) palette of colors for the overall scene.
4. Create Scale through Activity
Any interior design 3D render fantasy may face the impossibility of fitting it into real life. To achieve this, professional studios often fill interior pictures with people, and children playing with pets, depicting a happy family life or the creative process at work. Looking at such an image, the viewer projects the life of the characters onto themselves, thus trying on your interior.
5. Finish Your Work with Color
As for the color scheme, people are often afraid to make a mistake, so they choose neutral colors like beige. Or, conversely, the entire interior is exclusively in gray tones. The end result is boring housing. To understand how you will feel in these colors, try them in your picture.
What If Your Knowledge Is Not Enough to Create an Ideal Interior Design?
In this case, we recommend turning to a professional interior rendering service. Designers will find the optimal solution for planning, dividing functional areas, furniture arrangement, and color schemes. Genense Studio is always ready to help with the development of design projects of any complexity.