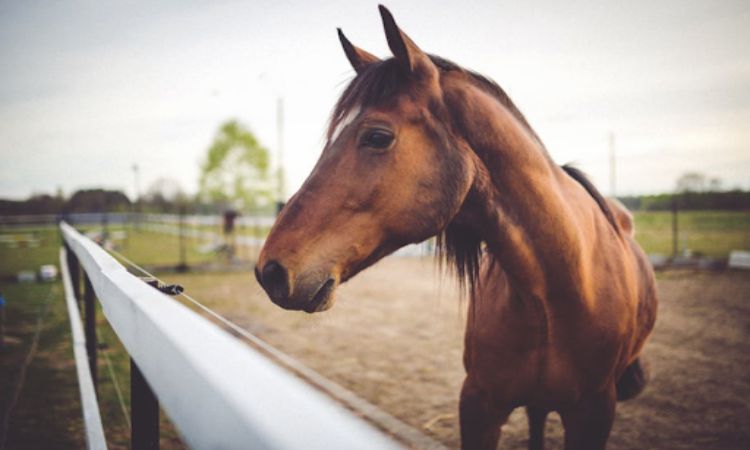 Though animals tend to look after themselves, you need to have a horse grooming routine. The same goes if you're raising a child, though you don't have to do the same things.
Grooming your animal shows you are committed to their wellbeing. You won't just leave them to the care of others if you don't care about them for yourself.
Are you wanting more information about horse grooming skills? Then you're in the right place! We're going to share some of our expert horse grooming tips below.
1. Use the Best Grooming Tools
These include the best horse grooming brushes that allow you to work from the horse's neck to its tail. The long hard brushes are designed to reach the horse's deeper skin layers. Use a soft cloth rag to clear away sweat and dirt.
Use a mane and tail comb for any pesky tangles and knots. Make sure to give your horse a thorough massage using the curry or shedding comb, and take the time to rub the dirt and sweat out of them.
2. Don't Share Grooming Tools
Make sure to clean your grooming tools meticulously after each use, utilizing a horse-appropriate cleaning solution. Make sure to never use human soaps or detergents.
If there are multiple horses in a stable, it is best to allocate a specific set of tools to each horse. You should never groom horses if you or they have a communicable skin condition. Making sure it doesn't spread to the rest of the horses.
3. Cover Up With Sunscreen
Sunburn on horses can cause soreness and discomfort and can even be dangerous. Start by brushing all dirt and dust away before applying sunscreen.
When you're done with the sunscreen, apply conditioner all over the coat of your horse. This will help the horse's coat stay healthy and shiny. You should groom the horse every day and take the time to inspect for any wounds or skin irritation.
4. Keep Mud Away
Regular brushing can help prevent mud from accumulating on your horse's coat. Effective horse grooming can also help keep your horse's coat healthy.
You can also use a walk-through mud shower to rinse your horse's legs and belly. Applying an oil-free lotion or conditioner to your horse's coat can create an additional barrier against mud and other elements.
5. Feed Your Horse's Skin From the Inside
Supplementing your horse's diet with high-quality feed is the best way to ensure their health and vitality. Your horse should also be fed supplementary hay to provide additional nutrients and roughage.
Keeping their hay clean and free of dust or mold is also important to ensure your horse's health.
6. Clip Your Horse When Necessary
Clipping should be done twice a year to remove dirt, debris, and mud. It helps to reduce parasites and reduce coat heat. Clipping should always be done in a hygienic environment.
Using high-quality clipper blades and combs. When clipping, be sure to clip in the direction of hair growth to prevent hair from being pulled out at the root and causing discomfort and skin problems.
Give the Best for Your Horse With These Horse Grooming Tips
Groom your horse from head to tail, making sure to keep safety in mind at all times. Professionals agree that regular horse grooming is essential for maintaining a healthy and strong horse.
Follow these professional horse grooming tips, and your horse will be looking and feel its best.
If you enjoy this article, browse our blog for more interesting reads!