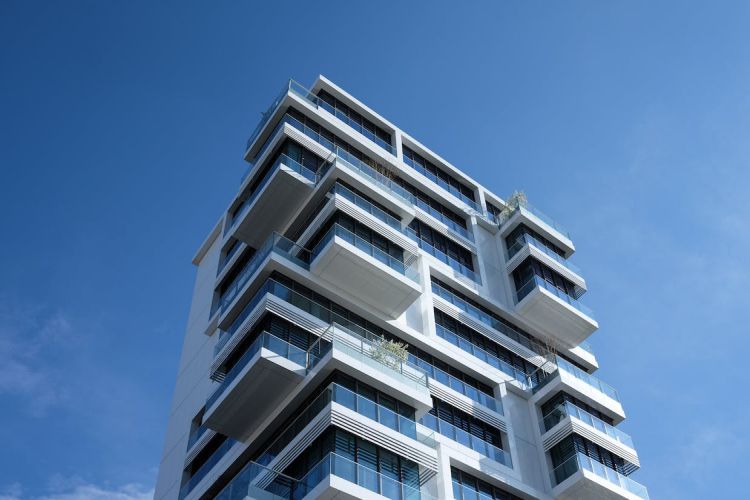 The dynamic world of real estate is one where knowledge indeed translates into power. As the terrain of this industry continually shifts and evolves, understanding real estate at a deeper level can significantly boost your chances of making sound investment decisions and growing wealth. 
Mastering the complexities of property types, financing options, and market trends, among other elements, is an empowering journey that enhances your acumen and aids in informed decision-making. So, are you ready to delve into the vast expanse of real estate knowledge? Keep reading to discover the five effective ways to grasp real estate better.
1. Educate Yourself on Real Estate Basics
The first step towards understanding real estate is familiarizing yourself with its fundamental concepts. Learn the different residential, commercial, industrial, and raw land types. Understand your various financing options, from mortgages to real estate investment trusts (REITs). Stay informed about market trends and how they influence property values.
There are plenty of resources available to help you expand your knowledge. Consider reading real estate-focused books like "The Millionaire Real Estate Investor" or "The Book on Rental Property Investing." Engage with online courses on platforms such as Coursera or Udemy, and browse through reputable websites like Realtor.com or Zillow.
For a more comprehensive understanding, you might want to consider furthering your education in the field. Pursuing a degree such as a masters in real estate online can provide in-depth expertise and expose you to advanced concepts and strategies in the industry.
2. Stay Updated with Market Trends and Research
In the ever-changing landscape of real estate, one of the keys to success is staying abreast of the latest trends and developments. This knowledge enables you to anticipate market shifts, capitalize on opportunities, and minimize risks.
Analyzing market data is a critical aspect of this process. It includes scrutinizing property prices, rental rates, and significant economic indicators. Observing these elements helps you understand the current state of the market, forecast potential changes, and make informed decisions accordingly. For instance, increasing rental rates in a specific location could signify a growing demand, providing a cue for potential investment.
Several reliable sources can assist you in this data gathering. Industry reports, real estate market analyses, and economic forecasts are rich sources of such information. Reputable outlets such as Forbes Real Estate provide credible and timely information about global and local real estate scenarios, helping you stay updated.
3. Network with Real Estate Professionals
Building connections within the real estate industry is of immense value for anyone seeking to understand this domain better. Networking with real estate brokers, property managers, appraisers, and fellow investors can offer you knowledge and insights.
The benefits of networking extend beyond mere information exchange. It opens up opportunities for collaboration, partnerships, and mentorship. These relationships can often lead to unique investment opportunities or solutions to your challenges.
Consider attending industry events, seminars, and webinars to foster such connections. Such gatherings provide an excellent platform to interact with industry experts, share your perspectives, and learn from others' experiences. Joining real estate associations or groups can also be beneficial. With the digital age at its peak, leveraging online networking platforms can also be a significant advantage. 
4. Gain Practical Experience
No amount of theoretical knowledge can replace the value of hands-on experience in real estate. While understanding concepts and market trends is essential, practical experience provides the ultimate testing ground for this knowledge.
Options for gaining practical experience in real estate are wide and varied. Internships with real estate firms or property management companies offer a chance to learn the ropes from industry professionals. Volunteering for real estate-related community projects or non-profits can also provide valuable insights. Shadowing a real estate professional allows you to observe the day-to-day operations, decision-making processes, and problem-solving strategies used in the industry.
Furthermore, working on real estate projects, even on a small scale, can provide a rich learning experience. Collaborating with experienced investors can provide invaluable insights into the nuances of successful real estate investment. Hands-on experience can enhance your understanding of the industry and improve your decision-making skills.
5. Seek Professional Guidance
Seeking professional guidance is essential to understanding and succeeding in the real estate industry. Consulting with real estate professionals, including realtors, appraisers, and property managers, can provide significant advantages.
Real estate professionals possess extensive knowledge, experience, and expertise. They can provide advice, guidance, and insights you might not otherwise obtain. Professional guidance can be invaluable, whether it's understanding the fair market value of a property, deciphering complex contracts, or navigating property management.
Moreover, trusted professionals can help navigate complex real estate transactions, mitigating risks and ensuring that your investments are sound. A trustworthy professional is instrumental in making the real estate journey smooth and successful. Therefore, don't hesitate to seek expert guidance when delving into the intricacies of real estate.
6. Utilize Real Estate Technology Tools
In today's digital age, technology is pivotal in the real estate industry, making it easier to gather information, analyze data, and make informed decisions. Real estate technology tools can significantly enhance your understanding of the industry.
Data analysis software can help you monitor market trends and identify investment opportunities. Virtual reality (VR) and 3D walkthroughs allow you to visit properties remotely. Online platforms and mobile applications facilitate easy property searches, comparisons, and transactions. Blockchain technology is even being used to make transactions more transparent and secure. 
Embracing these technologies can give you a competitive edge in the real estate market and contribute to a better understanding of the industry's workings. Remember, in real estate, knowledge enhanced by technology often equals power.
Final Words 
Mastering real estate is an empowering journey involving continuous learning, practical experience, and professional guidance. Each step brings you closer to informed decision-making, from educating yourself on the basics and staying updated with market trends to networking with professionals and utilizing real estate technology tools. 
Understanding real estate better cannot be understated as we move into the future. After all, a well-informed investor is a successful investor. So, keep exploring, keep learning, and let the world of real estate unlock new opportunities for you.