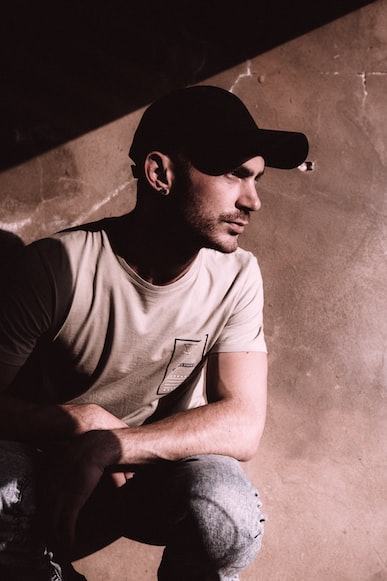 Are you looking for a new way to boost your style in 2023? Accessories, especially hats, are one of the best options. You can pair them with your old outfits to make them feel fresh and new, and they can be an enjoyable way to express yourself.
There are many different types of big hats, which can make picking one difficult. We included all of the best hats that'll boost your style below. Let's get started!
1. Fedoras
Are you looking for a stylish dress hat to wear for important occasions? Then the best choice for you would have to be the fedora. This hat usually has felt, pinched sides, and a flexible brim. You can find them in many colors today, although neutral colors are best for pairing them with your outfits.
While you can wear a fedora whenever most people prefer to wear them in the winter. They can be very insulating and make you feel too hot during the warmer months.
2. Trilby Hats
If you're interested in wearing fedoras, you might also like wearing a trilby. This type of hat is often confused with the fedora since they look similar.
Trilby hats have a shorter brim, are taller, and have more breathable materials making them more suitable to wear during the summer. They're usually more casual than a fedora, but you can still wear them to special events.
Many people like to have one trilby and one fedora, then switch between them as the weather changes. You can do this too to remain stylish all year round.
3. Beanies
Beanies are the perfect casual hat that you can wear every day. They add style to any outfit and are ideal for keeping you warm. Plus, beanies come in thousands of colors and designs today, allowing you to select a unique style.
Beanies are the best daily hat to wear. You can choose between thick and fine materials, depending on the season. Many men like to wear them while they work out or do yard work because the hat can keep their hair out of their face. They're also great for protecting your scalp from the sun.
A beanie is a great way to add style to anything you wear. They can make you look more relaxed and casual.
4. Baseball Caps
Next, men's baseball caps are always in fashion. You might even notice more people wearing them this year than before. Ball caps are a universal hat; they look outstanding on everyone! Much like beanies, they add a casual feel to any outfit. You can also find them in tons of designs and colors.
Baseball caps are easy to adjust, meaning you don't need to worry as much about sizing them. They're an excellent option for every man, so you'll want to consider them.
5. Flat Caps
Flat caps are fashionable and in style this year. They're not as formal as a fedora but not as casual as a baseball cap. They fall in between, so they're great for various occasions.
Flat caps are also suitable for more face types and outfits. They look great with just about any outfit you can assemble. Many men find them warmer than ball caps, so they tend to wear them more in the winter. You'll love how they look with long sleeves and jeans!
6. Bucket Hats
Bucket hats are the best choice when you spend a lot of time outside in the summer. They offer excellent sun protection. These hats were fashionable in the 90s, and as 90s fashion becomes more and more popular in 2023, they're appearing much more frequently now.
These hats can be very breathable, making them perfect for summer wear. You can even find them in many colors, including neons and tie-dye. However, you can always choose a neutral color if you want it to match more of your outfits easily.
7. Cowboy Hats
Cowboy hats are a lot of fun to wear. They're perfect for the hottest days of the year, and their wide brims can protect you from the sun. These hats are also great for protecting you from the wind and rain.
These hats are casual, so they look best with jeans and a button-up shirt. Of course, you'll want to pair them with some nice cowboy boots.
Overall, cowboy hats are always fashionable but trending even more than usual this year.
8. Panama Hats
Lastly, you might want to give a Panama hat a try. They're perfect in the spring and summer because they're made of straw, making them breathable. They look relaxed, are fun, and can remind you of what it feels like to be on vacation.
You can wear a Panama hat with almost anything and make yourself look more stylish. They're sophisticated and fresh and can also make your old outfits feel new.
What Type of Hat Should I Pick?
You can wear any hat to add more style to your wardrobe in 2023. If you want to choose one that will look the best on you, you will want to consider your face shape.
Generally, a rounded face looks better with hats with more angles. The hat can help to add more edges to a round face, while a round hat can make your face look more compact. For an angular face, you want the opposite; a round hat will even out your sharper features. Some universal hats, such as beanies and ball caps, look great on everyone.
Overall, you'll need to identify your face shape and consider what hats will look the best on you. Of course, you can't tell how a hat will look on you until you try it on, so don't hesitate to step out of your comfort zone.
Try Plenty of Hats!
So many hats are in style this year, meaning you'll have plenty to pick from. You'll have plenty of opportunities to experiment and find the ones you like the most. You won't need to just stick to one hat, so take your time finding the one you love.