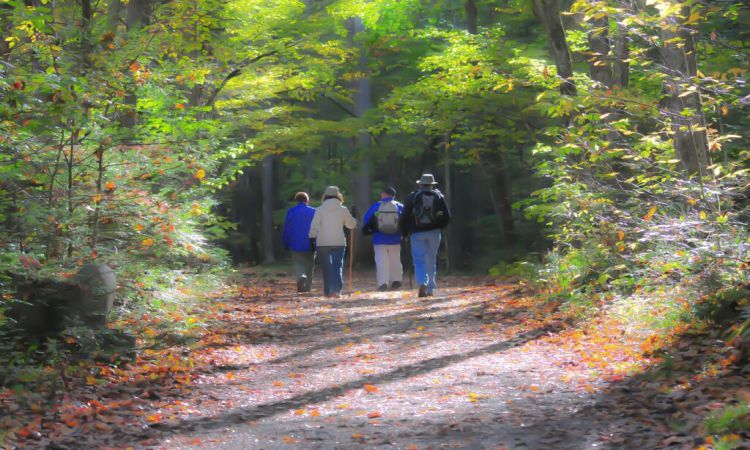 If you're looking for an exciting and unforgettable fall getaway, Pigeon Forge is the perfect place for you. It is a mountain town in eastern Tennessee known for its family-friendly attractions and outdoor activities. Whether you're looking for a relaxing nature getaway or an adrenaline-pumping adventure, Pigeon Forge has you covered.
In this blog, we'll explore some of the best things to do in Pigeon Forge, from visiting theme parks and dinner shows to hiking in the Great Smoky Mountains National Park. We'll also give you some tips on planning your trip and making the most of your time in this beautiful town.
1. Book A Comfy Cabin First
Pigeon Forge is a popular tourist destination, especially during the fall and summer seasons. The town can get very crowded during peak season, so booking your accommodations early is important.
There are many different types of accommodations available in Pigeon Forge, from hotels and motels to cabins and condos. Consider renting a cabin if you're looking for a comfortable and affordable option. Cabins typically come with all the amenities you need, such as a fully equipped kitchen and other basic facilities.
2. Attend Dolly Parton's Stampede
No trip to Pigeon Forge would be complete without attending Dolly Parton's Stampede. This is the world's most visited dinner show attraction, so you can't miss out on it. This dinner show extravaganza combines delicious Southern cuisine with many exhilarating performances, such as:
Aerial performances
Incredible tricks
Stunning musical productions
Actors clad in beautiful costumes
Also, don't forget the four-course feast you will be served while you enjoy the show. The Dolly Parton's Stampede menu features classic Southern dishes like vegetable soup, homemade biscuits, rotisserie chicken, and more. Special meals are also available upon request for guests with dietary restrictions.
3. Don't Forget to Visit Dollywood
Dollywood is, without a doubt, one of America's favorite theme parks, presenting a variety of thrilling rides. Besides being the biggest ticketed tourist attraction in the Volunteer State with 3 million annual guests, Dollywood is also home to many amazing festivals to attend, especially in the winter.
If you visit Pigeon Forge between November and February, you'll be right in time to attend Winterfest, a celebration of winter in eastern Tennessee. During Winterfest, you can also observe the glory of Dollywood's Smoky Mountain Christmas and themed rides.
4. Explore the Old Mill Square
The resort town of Pigeon Forge isn't just a place of fun and adventure for families but can be a unique and amazing educational experience for your kids. Pigeon Forge gets its name from an iron forge made in the 1820s and the famous Little Pigeon River. Located along this river is the Old Mill Square, where the history of the old Pigeon Forge is beautifully displayed.
Visiting this ancient site can also be a great dining and shopping experience for your family. While the kids will be busy exploring pottery and delicious meals, you can head to a distillery nearby to savor the town's famous moonshine.
5. Stroll Around The Island
The feature picture of Pigeon Forge is a 200-foot-tall observation wheel that stands in the middle of a 23-acre entertainment complex called The Island. Here, you can find over 80 retail shops, restaurants, and different attractions tailored for kids. It's a fun destination for the whole family!
You can enjoy Southern cuisine, pizza, and ice cream in its different restaurants. Its boutiques offer everything from apparel to jewelry to those tourists who wish to take some souvenirs back home. It's home to several events throughout the year, and you may even catch live musical performances in The Island entertainment complex.
6. Marvel at the Titanic Museum
Operational since 2010, the Titanic Museum in Pigeon Forge houses about 400 artifacts from the ship and a large-scale replica of the world's most famous passenger liner.
This entire museum is shaped like the Titanic and lets visitors immerse themselves in the stories of the original passengers. It's a captivating experience for those interested in learning more about the famed sinking and is equally fun for adults and children.
7. Take Kids to the Hollywood Wax Museum
Take your kids to this two-story museum containing wax replicas of different Hollywood celebrities.
Established in 2012, this iconic Pigeon Forge attraction was originally located in Gatlinburg. If you are looking forward to enjoying the same experience as Madam Tussauds in the middle of the Smokies, consider visiting this museum with your family. It's an attraction recommended by over 90% of tourists to Pigeon Forge, and you can spend two hours exploring a diverse collection of realistic wax figures displayed here.
8. Try Different Outdoor Adventures
Visiting Pigeon Forge means experiencing the thrill of immersing yourself in the Great Smokies' natural beauty. The beautiful Appalachian landscapes surrounding it offer endless opportunities for adventure seekers and outdoor enthusiasts. You can:
Go whitewater rafting
Cruise along the Roaring Fork Motor Nature Trail
Explore the Smokies' diverse terrain on a mountain bike
Try a helicopter tour to get a bird's-eye-view of the Smokies
9. Hike Along the Trails in the Smokies
The primary reason why tourists visit the resort cities in eastern Tennessee is to explore the beauty of the Great Smoky Mountains National Park. Located just a short drive from your cabins at Pigeon Forge, the Smokies can offer you ample family-friendly adventures, such as:
Horseback riding
Hiking and fishing
Camping and stargazing
Taking memorable pictures
Observing the wildlife, especially the

black bears

.
Final Words
This blog takes you through a list of must-do things and must-visit places in Pigeon Forge that make this tiny Tennessee town the ideal vacation spot for American holiday-goers. Its cabins, museums, outdoor activities, and dinner shows will make your trip worthwhile. It's also pretty close to the Great Smoky Mountains.
Do remember to taste some moonshine and enjoy the delicious meals served in Pigeon Forge.