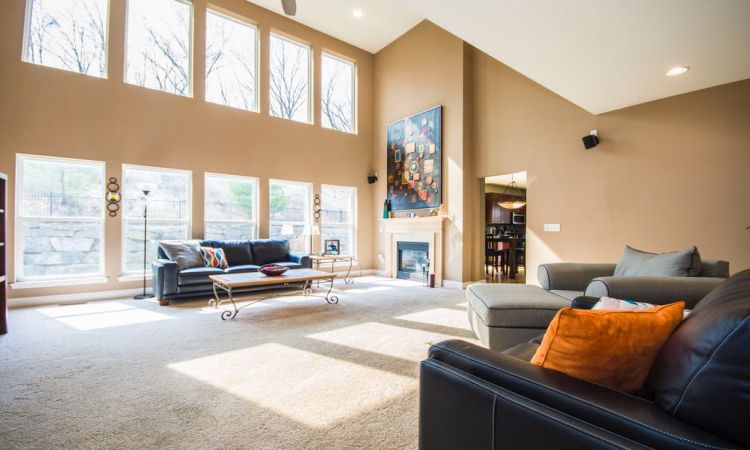 If you're thinking about adding tint to your home windows, you're making a smart choice. Tinting can offer various benefits, from protecting your furniture to keeping your home cooler. But with so many types available, how do you choose the right one?
This guide will help you navigate through the options and find the best tint for home windows.
Important Factors to Consider
Selecting the right window tint for your home requires careful consideration of several important factors. Making an informed decision will ensure that you achieve the desired results and benefits. Here are key factors to keep in mind before choosing a window tint.
Local Climate and Sun Exposure
The climate of your region and the amount of sun exposure your windows receive play a significant role in choosing the appropriate tint. If you live in a hot and sunny area, a tint with high heat rejection properties, such as ceramic or carbon, may be more suitable.
On the other hand, if you're looking for a balance between heat reduction and visible light transmission, a hybrid tint could be a good choice.
Desired Level of Privacy
Consider how much privacy you want for your home. Some tints, like dyed and reflective options, provide enhanced privacy by making it difficult for outsiders to see inside during the daytime. Others, such as ceramic and carbon tints, offer clear visibility from the inside while maintaining privacy from the outside.
Aesthetic Preferences
The appearance of the window tint can significantly impact the overall aesthetics of your home. Different tints come in varying shades, colors, and finishes. Some homeowners prefer a darker tint for a more dramatic look, while others opt for a lighter tint to maintain a natural appearance.
Longevity and Warranty
Quality window tints are designed to be durable and long-lasting. When choosing a tint, inquire about the manufacturer's warranty and the expected lifespan of the film. A reputable tinting professional should provide you with warranty information and guide you through the maintenance needed to prolong the tint's effectiveness.
Professional Installation
While DIY tint kits are available, it's recommended to have your window tint installation done professionally. Professional residential window tinting services have the expertise to ensure proper application, which is crucial for achieving optimal results. They can also provide advice on choosing the right tint for your specific needs.
Cost and Budget
The cost of window tinting varies based on factors such as the type of tint, the number of windows, and the complexity of the installation. Set a budget for your tinting project and explore options that align with your financial considerations.
Understanding Different Types
When it comes to choosing the right tint for your home windows, it's essential to understand the various types available. Each type of tint offers different features, appearances, and levels of performance.
The most popular kinds of window tint are broken down here.
Dyed Window Tint
For homes seeking to increase privacy and lessen glare, dyed window tint is a popular option. This style of window tint is applied as a coating of polyester film that has been colored.
A sleek, consistent appearance can be achieved with dyed tint, which also successfully shuts out a sizable quantity of sunlight. However, as compared to other types of tint, it is less effective at reducing heat.
Metalized Window Tint
Metalized window tint contains small metallic particles that are embedded in the film. This type of tint offers excellent heat rejection properties and can significantly reduce solar heat and glare. Additionally, metalized tint provides added strength to the window, making it more resistant to impact.
However, it may interfere with electronic signals, such as cell phone reception and GPS.
Carbon Window Tint
Carbon window tint is known for its sleek appearance and superior heat rejection capabilities. It contains carbon particles that are dispersed evenly throughout the film, giving it a matte finish and a black color.
Carbon tint effectively blocks UV rays and solar heat, making it an energy-efficient option. It also doesn't interfere with electronic signals.
Ceramic Window Tint
Ceramic window tint is the most advanced and high-performing option available. It is made from ceramic particles that are non-conductive and non-metallic.
Ceramic tint provides exceptional heat rejection, UV protection, and glare reduction without affecting electronic signals. Additionally, it offers crystal-clear visibility and a stylish look that enhances the aesthetics of your home.
IR Reflective Window Tint
Infrared (IR) reflective window tint is designed to block out a significant portion of infrared heat while allowing visible light to pass through. This type of tint is effective at reducing heat and glare while maintaining a clear view from the inside. IR reflective tint can also contribute to energy savings by reducing the need for air conditioning.
Hybrid Window Tint
Hybrid window tint combines elements of both dyed and metalized tints. This type of tint offers a balance between heat rejection, glare reduction, and appearance. It provides some of the benefits of metalized tint without the potential interference with electronic signals.
Preparing the House for The Tinting Process
Before you embark on the window tinting process, it's important to properly prepare your home to ensure a smooth and successful installation. Taking the time to prepare will help the tinting process go more efficiently and help you achieve the best possible results.
Clear the Area
Start by clearing the area around the windows that will be tinted. Remove any obstacles, furniture, curtains, or blinds that might hinder the installer's access to the windows. This will create a clean and open workspace for the installation.
Clean the Windows
Thoroughly clean the windows that will be tinted. Dust, dirt, and debris can interfere with the adhesion of the tinting film. Use a gentle glass cleaner or a mixture of water and mild detergent to ensure the windows are clean and free from any residue.
Ventilation and Air Circulation
Proper ventilation is important during the tinting process, as it helps with the curing of the adhesive. Ensure that there is adequate airflow in the room to allow the tinting film to set properly.
Choosing the Best Best Tint for Home Windows
Tinting your home windows can offer numerous benefits, from protecting your belongings to enhancing your privacy. By understanding all these, you can make sure that you choose the best tint for home windows. So, whether you want to reduce glare, improve energy efficiency, or simply give your home a stylish upgrade, window tinting is a great investment that will make your space more comfortable and inviting.
If you think this article is helpful, check out our other blogs!