Wondering how to register a business name in the US?
We've got you covered.
One of the most important steps when forming a business is to register it with your State Secretary's office.
This prevents anyone else from claiming it, secures your brand reputation, and gives your business an official identity.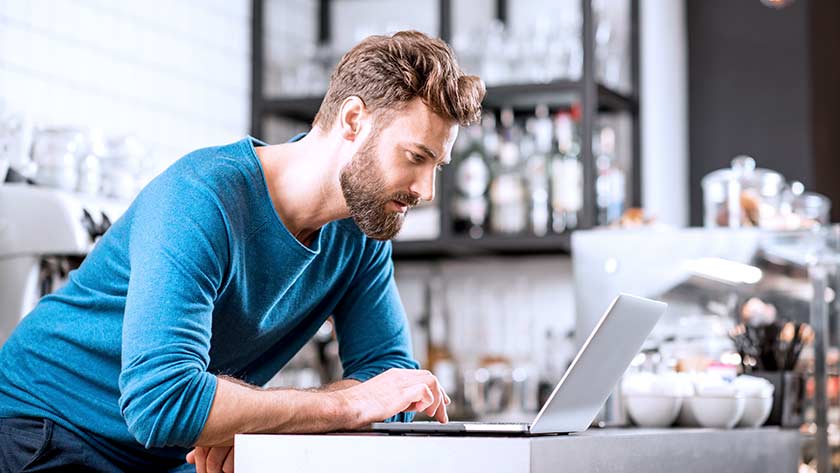 As of January 2023, there were 420,987 business applications. You don't want to end up starting a business only to find that the name was registered by someone else.
Learn how to register your business name in your home state with our quick guide.
1. Ensure Your Business Name is Available
Confirm that no one else has already registered it because your business name application will be rejected.
Here is how to find out whether your business name is available or taken:
Conduct a business name search
Perform a domain name search
Do a federal trademark search
You can easily start with a business entity search on your Secretary of State's website or use Incfile's Business Name Search tool. Read this comprehensive Incfile review guide by GovDocFiling. It help you understand how Incfile helps business owners to find the right name for their new businesses.
2. Form a Legal Business Entity
The easiest and most convenient way to register a business name is to form a legal business entity.
Why?
Because when filing your LLC or Corporation registration forms, you'll be required to provide a legal business name.
So, once you have found that your business name is available and abides by the state's business naming guidelines, you can simply form a legal business entity.
3. File a 'Doing Business As' Name
Filing a 'Doing Business As' is also another simple way to register your business name because you can use a name that is not legally affiliated with your business.
Filing a DBA isn't required by law but it can help you avoid legal troubles.
4. Apply for a Business Name Trademark
To prevent anyone from using your business name and all other entities associated with it including your logo and tagline, you need to register your business as a trademark.
5. Register a Domain Name
The last step is to claim your domain name and if possible, social media accounts.
Establishing an online presence will not give you any legal protection but it makes your business more professional.
Besides, it makes it easier for your customers to find your business when searching online.
Conclusion
Knowing how to register a business name with your state is one of the most important steps that can help you avoid any legal troubles. Besides, it comes with a lot of other benefits.
We hope this quick guide helps you to register your business with ease. Learn more about business name registration from this infographic by GovDocFiling.

Infographic via: GovDocFiling.com