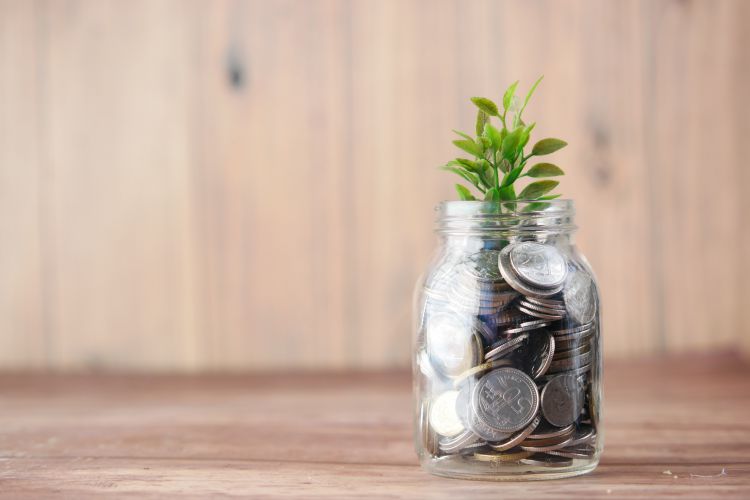 Retirement is a significant milestone in one's life, and financial security becomes a top priority for seniors. One key financial tool that can help seniors ensure a stable income stream during retirement is an annuity. 
Annuities come in various forms, each with its own unique features and benefits. According to CNBC, the fundamental idea behind an annuity is that a retiree gives an insurance firm a sizable sum of money today. In return, they start getting monthly payments many years later, typically starting at the age of 75. 
In this comprehensive guide, we'll explore the world of annuities, helping seniors make informed decisions and select the best annuities for their specific needs.
Overview – Finding the Best Annuities for Seniors
The quest for the best annuities for seniors begins with a thorough understanding of what annuities are and how they work. An annuity is a financial product that provides regular payments in exchange for a lump-sum investment. It can be a valuable tool for seniors to secure their financial future and enjoy a worry-free retirement.
According to 1891 Financial Life, while looking for the finest annuities, seniors should take certain criteria into account. This covers their risk tolerance, retirement objectives, and existing financial status. The benefits offered by each form of annuity vary, so it's critical to select the one that best suits your needs.
Immediate Annuity – Instant Income for Seniors
Immediate annuities are an excellent option for seniors who want to start receiving regular income payments right away. With an immediate annuity, you invest a lump sum, and in return, you receive guaranteed payments for a specified period or even for life. This can provide financial security and peace of mind, ensuring that seniors have a steady income source during retirement.
According to Yahoo! Finance, the fact that quick annuities offer a nearly instantaneous income stream is one of its primary benefits. The insurance company will begin paying you on a monthly basis as soon as you make a lump-sum payment. This usually happens within a month.
However, it's essential to consider that immediate annuities may not provide as much flexibility as other types. This is because the payments are fixed once the contract is initiated.
Deferred Annuity – Building a Financial Safety Net
Deferred annuities are an excellent tool for seniors looking to create a financial safety net for the future. A delayed annuity allows you to invest a big sum while deferring the commencement of your regular income payments until a later date. This allows your investment to expand over time, perhaps leading to greater payouts when you start earning money.
Deferred annuities are classified into two types: fixed and variable. Fixed deferred annuities provide regular and predictable growth by delivering a fixed interest rate. 
Conversely, you can invest in a range of funds with variable deferred annuities, which may provide larger returns. However, they also come with increased risk.
Seniors should carefully consider their financial goals and risk tolerance when choosing between fixed and variable deferred annuities. This will help ensure the best fit for their individual circumstances.
Fixed Annuity – Consistent and Predictable Income
Fixed annuities are an attractive choice for seniors who prioritize consistent and predictable income during their retirement years. These annuities offer a fixed interest rate for a specified period, ensuring that the payments remain steady and dependable.
The main advantage of fixed annuities is their stability. Seniors can rely on regular payments that won't fluctuate with market conditions. However, it's important to note that fixed annuities may not offer the potential for significant growth compared to variable annuities. They are an excellent option for those who value security and aren't comfortable with investment risk.
According to Forbes, It's important to mention that fixed annuities are not subject to federal government regulation. Instead, these agreements are exclusively overseen at the state level, with each state's insurance commissioner responsible for regulating them. Companies that market fixed annuities and their representatives are required to register with the insurance commissioner in each state where they conduct business.
Seniors should carefully read the fixed annuity clauses. This includes the contract's term and any related costs, to ensure it corresponds with their financial objectives.
Variable Annuity – Investment Potential with Some Risks
Variable annuities are a viable alternative for seniors who are ready to accept some investment risk in exchange for the possibility of better returns. These annuities enable you to invest in a variety of assets, such as equities and bonds, which can lead to higher long-term growth.
The key advantage of variable annuities is the investment potential. Seniors can benefit from market gains, potentially increasing their income. However, variable annuities come with some level of risk, as the value of your investment can fluctuate with market conditions. It's crucial to be aware of the associated fees and expenses, which can reduce the overall return on investment.
Seniors should assess their risk tolerance and long-term financial objectives to determine if variable annuities align with their needs.
Ending Note
Annuities are versatile financial tools that can significantly impact a senior's retirement income strategy. The choice between immediate, deferred, fixed, or variable annuities hinges on an individual's financial circumstances and preferences. 
Immediate annuities provide quick income, deferred annuities offer a chance for growth, fixed annuities ensure stability and variable annuities introduce investment potential. To make the right choice, seniors must assess their specific needs, risk tolerance, and long-term financial goals. 
Annuities play a critical role in securing a stable income stream during this significant phase of life. Seeking guidance from financial experts can help ensure a comfortable and worry-free retirement.