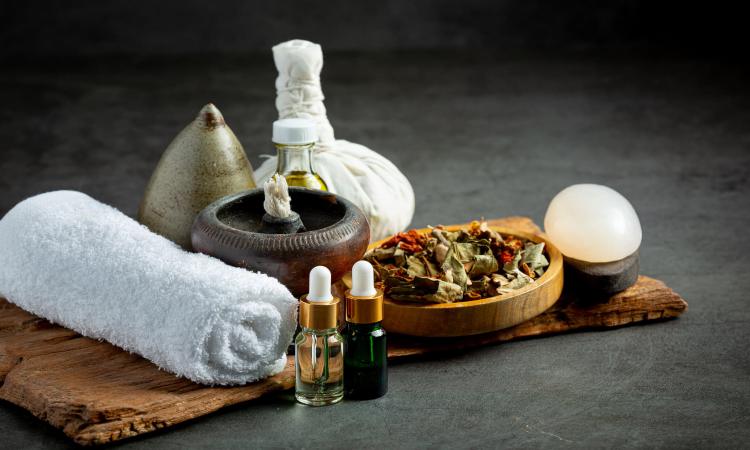 Aroma massage oils have become an increasingly popular choice for many people seeking a more holistic and natural approach to relaxation and stress relief. These oils, which are typically derived from natural plant sources, offer a range of therapeutic benefits that go beyond just the soothing aroma. In this article, we'll take a closer look at the benefits of aroma massage oils, how they work, and what to consider when choosing the right oil for your needs.
Benefits of Aroma Massage Oils
There are a number of benefits to using aroma massage oils, including:
Stress Relief:
An aroma massage oil is known for its calming and relaxing properties, making them a popular choice for those looking to reduce stress and anxiety.
Pain Relief:
Certain oils, such as eucalyptus and peppermint, are known for their anti-inflammatory and analgesic properties, making them effective for reducing pain and inflammation in sore or tense muscles.
Improved Circulation:
Many aroma massage oils contain natural vasodilators that help to increase blood flow and promote healthy circulation throughout the body.
Skin Health:
Many oils, such as coconut oil, are rich in natural antioxidants and vitamins that help to nourish and protect the skin, leaving it looking and feeling soft and supple.
How Aroma Massage Oils Work
Aroma massage oils work by combining the therapeutic benefits of massage with the therapeutic benefits of aromatherapy. When applied to the skin, the oil is absorbed into the bloodstream and carried throughout the body, where it can have a range of beneficial effects.
Additionally, the aroma of the oil can have a powerful impact on the brain and nervous system, promoting relaxation and reducing stress and anxiety.
Choosing the Right Aroma Massage Oil
When it comes to choosing the right aroma massage oil, there are a few things to consider:
Your Needs:
Different oils have different therapeutic benefits, so it's important to choose an oil that is best suited to your specific needs. For example, if you're looking for pain relief, you may want to choose an oil that contains eucalyptus or peppermint.
Quality:
It's important to choose a high-quality oil that is made from natural, organic ingredients. Look for oils that are free from synthetic fragrances and other additives.
Scent:
The scent of the oil is also an important consideration, as different scents can have different effects on the body and mind. Choose a scent that is pleasing to you and that promotes the specific therapeutic benefits you're looking for.
Texture:
Finally, consider the texture of the oil. Some oils are thicker and more viscous than others, which can affect how easily they are absorbed into the skin and how they feel during the massage.
Tips for Using Aroma Massage Oils
To get the most out of your aroma massage oil, here are a few tips to keep in mind:
Dilute the oil:
It's important to dilute the oil with a carrier oil, such as coconut or jojoba oil, before applying it to the skin. This will help to prevent irritation and ensure that the oil is absorbed properly.
Test for allergies:
Before using a new oil, test a small amount on a patch of skin to make sure you're not allergic to it.
Use the right amount:
Use just enough oil to lubricate the skin and facilitate the massage. Too much oil can make the massage feel greasy and may reduce its effectiveness.
Use the right technique:
Use gentle, circular motions when applying the oil, focusing on areas of tension or soreness.
Conclusion
Aroma massage oils are a popular and effective way to enhance the benefits of massage therapy. They are available in various scents and formulations, each with unique therapeutic properties that can help to relax, soothe, and invigorate the body and mind. When choosing an aroma massage oil, it is important to consider the ingredients and their intended effects, as well as any potential allergies or sensitivities. With the right oil and massage techniques, individuals can experience a more enjoyable and effective massage experience that promotes both physical and emotional well-being.