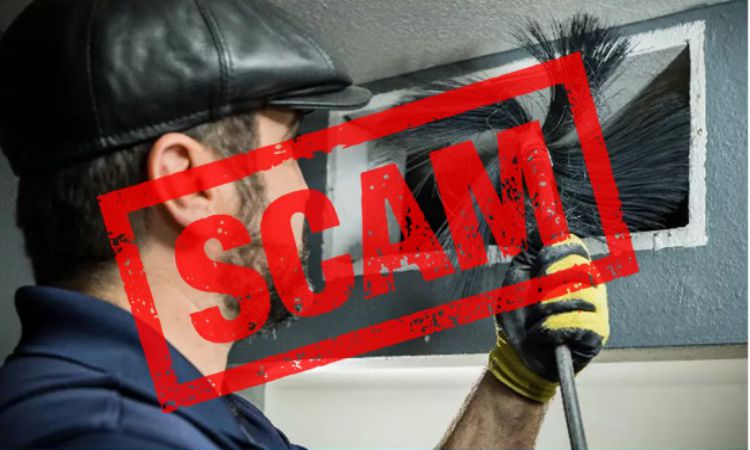 Offering duct cleaning services is a big business now. While most companies offering these services are legit, some scam artists are out milking money from unsuspecting homeowners who, in most cases, are looking for a good deal. A common mistake most homeowners make is assuming that they will get quality services regardless of the company they opt for. That is not true, as this assumption is based solely on price, which shouldn't be the case. You should consider several factors before settling on a particular duct cleaning company.
You can easily become a victim of duct cleaning spam if you do not look deeper into the company and consider several factors away from the price. For instance, consider how long the company has been offering services, ask for referrals from your friends and relatives who might have used the same company before, check on their website to read reviews about the company, and most importantly, make an effort to visit their office. Do not deal with briefcase duct cleaning companies! Here are a few pointers to identify a duct cleaning services scam.
1. Low Prices Can Be a Red Sign
It's true most homeowners consider the price when looking for an air duct cleaning company to work with, and no one knows this better than a scammer. As such, they offer you ridiculously low prices to entice you to get into their trap. For instance, they will offer several coupons for their services at doubtfully low prices, some as low as $100.
Remember that cleaning the ducts is demanding and time-consuming, as it involves accessing the inside of the air ducts and the rest of the parts and cleaning them thoroughly. This work requires not only a qualified technician but also advanced tools.
FYI, anyone promising to clean your task for a price below $300 is probably conning you or planning to clean them superficially. Of course, this depends on your home's size, the number of vents, and how they are installed.
2. Bait And Switch
When the duct cleaning services company gives you a fine print, ensure you go through it carefully. A bait and switch happen when the company gives you a deal you cannot reject via coupon, social media, phone, or email. Once they come on the material day to clean your air ducts, they may only clean some air ducts in some rooms.
For instance, it is common for such companies to clean the supply ductwork only and then tell you that the return ductwork is so dirty that you need to add more money. In this case, you end up paying more than you had agreed initially, sometimes twice, or north of that.
This is a scrupulous way of selling "extra services" that should actually be part of their work according to NADCA professional guidelines. And the worst thing is that you won't get quality work even after paying double what you were supposed to pay.
3. Inspection Scams
Fear is one tool that scammers have mastered the art of using to manipulate unsuspecting homeowners. They will use great coupons as bait to get themselves to set foot in your home. When you finally invite them to inspect your home, they will falsely claim that your home is invested in a lot of molds. This enables them to charge you more to "get rid of the mold," a service that is not anyway needed.
If you find yourself in this situation, stop the work and look for another expert before giving the go-ahead to the work. You could also reach out to a second duct cleaning services company or a mold expert in order to get a second opinion.
So How Do You Avoid a Duct Cleaning Scam?
With scams bothering homeowners right, center, and left, this is a common question most of them ask.
The answer is simple; hire an air duct cleaning company or expert certified by NADCA. When bidding for any industrial or commercial work, any company will need a certification from this body. Your home is no different. Duct cleaning firms certified by the certification body adhere to strict and high duct cleaning standards. With years of experience, certification, the right tools, and advanced training, you can rest easy knowing that a professional is handling your home. Most importantly, you are sure to get value for your hard-earned money.