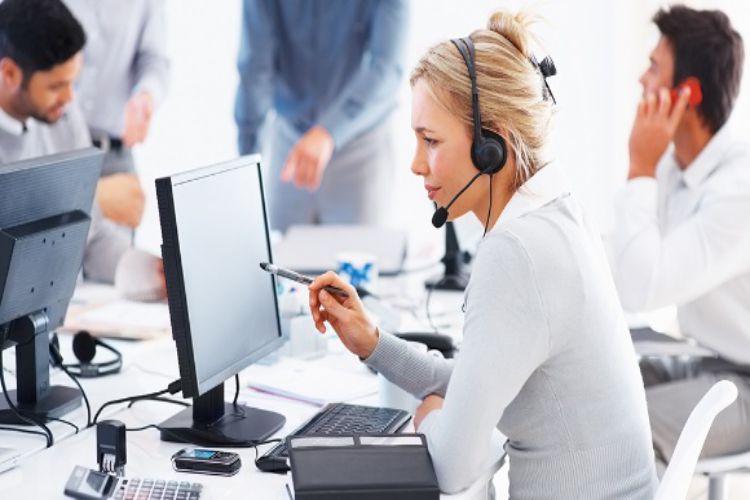 Effective IT support has become more crucial in today's fast-paced and technologically advanced business environment. IT help desk services are an essential component for businesses of all sizes as they provide a vital lifeline to ensure that technology-related issues are resolved promptly and efficiently. In addition, this service helps increase productivity and efficiency and allows businesses to focus on their core competencies while leaving complex IT issues to the experts.
This article will explore the benefits of IT help desk services for your business and how they can help you achieve your goals. To explore more benefits of IT help desk services, contact our professionals at IT Support Cleveland. 
6 Benefits of IT Help Desk Service For Your Business
1. Seamless Experience
Your customers expect a frictionless experience when they interact with your business. Therefore, customer service should be your top priority as it directly impacts your customer retention rate. According to recent studies, over 75% of potential customers abandon their purchase due to a negative customer service experience. Therefore, providing them with a seamless customer service experience is essential to ensure customer loyalty. 
At our business, we believe in delivering a consistent experience to our customers, regardless of how they choose to interact with us. This means that no matter which platform or device they use, they can expect the same level of service and response time. Our commitment to uniformity extends to our mobile users, who can easily navigate our website, place orders, and interact with our customer service agents without hiccups. We understand that the customer experience should be seamless, so we prioritize consistency, predictability, and reliability across all channels. When these elements work together, we create an exceptional experience for our valued customers.
2. Quality Improvement
A help desk can enhance the quality of a company's products or services. When customers seek assistance, help desk specialists meticulously document the reported issues, which can be tracked using specialized software. These problem reports are then scrutinized by designers, who use them to identify areas that require improvement. If multiple customers report the same problem, the help desk can raise a red flag to quality control and senior management. This ensures the company takes swift action to address the problem and prevent further customer frustration.
By leveraging the expertise of help desk professionals and implementing swift, practical solutions, companies can deliver top-notch products and services that meet the needs of their customers.
3. Boosted Productivity
Increased productivity is just one of the many benefits of implementing automation features through a service desk. With a help desk, employees can perform their tasks more efficiently and quickly. The automated prioritization of tickets helps streamline the workflow, allowing employees to focus on what's important. The task management feature reduces the need for constant communication and updates with the team, freeing up valuable time. Plus, scheduling meetings has always been challenging with the help desk's meeting management feature. Select the attendees, choose a meeting letter template, customize it as needed, and hit send. 
With our scheduling tool, you can rest easy knowing that once your meeting is accepted, it will automatically be added to everyone's calendar—no more worries about missed appointments or following up to ensure attendance. Plus, with all the necessary information on your dashboard, you can easily keep track of everything.
4. Detailed Reporting & Analytics
One of the most significant advantages of gathering data is making informed and strategic decisions. With the help of data analysis, businesses can identify abandonment rates, response times, and recurring issues that can hinder their IT services. This allows companies to improve their services and provide a better experience to their customers.
Reporting metrics from a service desk provides valuable insights into end users' needs and wants and also offers businesses the opportunity to identify areas where support can be improved. By utilizing key performance indicators (KPIs), support managers can pinpoint which agents are most effective in providing technical support. This is particularly beneficial when resolving urgent issues for high-level users such as managers and executives. With these metrics, businesses can optimize their support processes and ensure customers receive the highest quality service.
5. Customer Satisfaction
A help desk is an essential tool for enhancing customer satisfaction. By prominently displaying contact information on product brochures and company websites, customers know exactly where to turn for information and support. This saves time and effort and helps establish a sense of trust and confidence in your brand. In addition, with a help desk, you can effectively address customer concerns and inquiries, leading to higher satisfaction and loyalty.
While the cost savings may tempt some companies, there is a significant risk of poor service quality, including extended wait times and inadequately trained staff. Therefore, outsourcing should be weighed carefully against the potential impact on customer satisfaction and overall business success.
6. Increase Collaboration and Communication
During certain instances, technicians communicate extensively with the requester, which may require switching between applications and constantly typing out multiple emails. This process can consume a significant amount of their time and effort. Eliminating overhead is crucial for any business looking to maximize efficiency. One effective way to achieve this is through a help desk tool that streamlines email communication between customers and support staff. With this tool, you can send and receive emails within the same platform, eliminating the need for multiple email threads and reducing the time and effort needed to manage requests.
Additionally, using canned text for routine responses and resolutions saves you from repeatedly typing out the same answers, further speeding up the support process.
Conclusion
The advantages of IT help desk services for businesses cannot be overstated. By leveraging the expertise of IT professionals, companies can ensure that their technology-related issues are resolved quickly and effectively, thus reducing downtime and boosting productivity. Furthermore, IT help desk services can help businesses stay on top of the latest trends and best practices, ensuring they remain competitive in today's fast-paced digital landscape. Ultimately, by investing in IT help desk services, businesses can free up their resources and focus on their core competencies while leaving their IT needs to experienced professionals. So, if you want to optimize your business operations and stay ahead of the competition, consider the benefits of IT help desk services and make them an integral part of your business strategy.
Post courtesy: MCA Technology Solutions, IT Solutions Provider