As a small business owner, it can be challenging to manage all aspects of your company while trying to stay competitive. That's where a managed service provider (MSP) can come in handy. MSPs are third-party companies that offer a range of IT services to businesses, from managing software and hardware to cybersecurity and data backup. In recent years, the demand for MSPs has grown significantly as small companies realize the many benefits they can offer.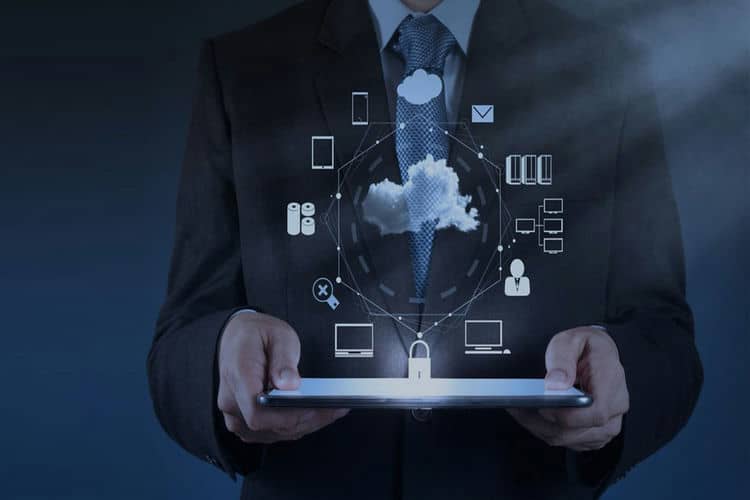 Outsourcing IT services to an MSP allows small business owners to save time and money and focus on other essential aspects of their company. MSPs can also provide expert advice and support, ensuring your business stays up-to-date with the latest technologies and security measures. Managed IT Services Denver provides reliable and effective IT services to small businesses.
This article will explore the benefits of using an MSP for small businesses, including cost savings, and access to expert knowledge and support.
4 Benefits of Managed Service Provider for Small Businesses
1.   Scalability
Maintaining an in-house IT team can come at a hefty cost, leaving many companies with understaffed and overworked teams that need help to keep up with the ever-growing demands of the industry. This lack of resources and time can impede progress and hinder the growth of your business, which is not sustainable in the long run. And when your company is looking to expand, it becomes even more crucial to have a well-equipped team to handle the increasing workload. Training just one additional employee for your IT department can be a costly and uncertain investment. You could spend thousands of dollars on their training only to have them leave the company soon after. However, with a Managed Service Provider (MSP), you can leave the cost and hassle of training to the experts. MSPs absorb the cost of training, so you never have to worry about losing your IT talent to another company.
Scaling a network requires considerable coordination, workforce, and investment in new equipment. This can be a significant expense for any company, and it often diverts the attention of IT teams from other critical functions such as security. However, opting for managed services can help you expand or upgrade your systems when necessary without hiring and training new employees who may not be required in the future. In addition, managed service providers (MSPs) offer the flexibility to adapt to changing resource needs and respond swiftly to changes that an in-house team may need help to handle efficiently. By partnering with an MSP, you can stay focused on your core business while leaving the complexities of network management to the experts.
2.   Improved Cybersecurity
Business owners and operations teams are having trouble sleeping and are concerned about the security of their operations as a result of the rising incidence of cyberattacks on smaller companies. Fortunately, managed IT services outsourcing can give you peace of mind. Because managed service providers (MSPs) provide round-the-clock monitoring, any assaults are addressed nearly immediately. For small firms, especially those with tight resources, it is practically difficult to hire a crew of IT specialists to monitor the network 24/7.To defend clients from online dangers, MSPs use cutting-edge software and hardware, including antivirus and intrusion detection and prevention systems.
They provide clients with a range of cybersecurity solutions, including the most accurate detection, diagnosis, and correction of security issues. Smaller firms can relax knowing that their operations are in capable hands by outsourcing managed IT services, allowing them to concentrate on their main business operations.
3.   Boost Productivity
Managed Service Providers (MSPs) are committed to ensuring seamless business processes and continuity. They understand that productivity and efficiency are critical components of any IT environment. By partnering with an MSP, you can ensure that network downtime is minimized and your valuable client data is safeguarded, allowing easy access during network outages. Moreover, MSPs offer 24/7 on-call support services to address any issues that may arise promptly. This ensures that your business operations run smoothly and that your employees can work with minimal disruptions. With an MSP at your disposal, you can focus on growing your business while leaving the technical aspects of IT management to the experts.
To boost your business's productivity, MSPs have become a crucial element for success. At the forefront of their offering is a proactive approach to IT, where technical difficulties are resolved before they occur. Instead of waiting for problems to arise, proactive MSPs like SysGen can identify and fix potential issues before they cause your business headaches. With this approach, you can be sure that your IT systems are running smoothly and efficiently, allowing you to focus on what matters – growing your business.
4.   Access to Professional IT Experts
For small businesses, bringing on new staff or hiring IT experts can be costly and complex, not to mention the time and effort it takes to train them. There are better strategies than waiting for a disaster or network issue to occur to ensure the knowledge and expertise of your team. Our solution comes in here – we offer a cost-effective and hassle-free way to access top-notch IT expertise without needing in-house training or hiring. Our team of experts is always up-to-date with the latest technology and trends, ensuring that your business stays ahead of the curve. With our services, you can focus on what you do best – running your business – while we care for your IT needs.
While your in-house IT team may be familiar with your current systems, they may need to gain the necessary expertise to operate or maintain newly added or updated systems. This is where managed IT service providers come in – they provide access to experienced and professional IT experts with complete knowledge about your network. With dedicated personnel for each function of your IT infrastructure systems, they can fill in any gaps in your in-house team's expertise and support your company's network effectively. Trusting a managed IT service provider can ensure your systems are always up-to-date and running smoothly.
Final Words
The benefits of a managed service provider for small businesses cannot be overstated. From increased efficiency and cost savings to access to specialized expertise and 24/7 support, outsourcing IT management to an MSP can provide significant advantages for small business owners. With the burden of IT management lifted, entrepreneurs can focus on core business operations, innovation, and growth, giving their organizations a competitive edge in the marketplace. Partnering with a reputable MSP can also provide peace of mind, knowing that their technology infrastructure is secure, up-to-date, and optimized for performance. Engaging the EngagingP can help small businesses navigate the complex and ever-changing technology landscape, allowing them to achieve their goals and reach their full potential.
Post courtesy: Greystone Technology – IT Services Provider in Denver, Colorado