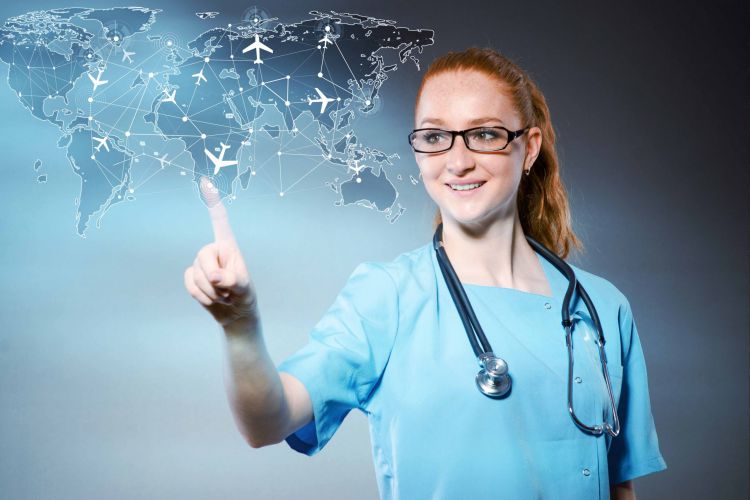 Are you looking for a career that offers more than a traditional work schedule and environment? Have you ever thought about traveling the world while still gaining meaningful work experience and earning an income?
Travel nursing, working short-term placements all over the US and abroad, maybe your answer. It's a great opportunity to explore, gain new skills in various hospital settings, expand network connections, and build relationships.
In this article, we will discuss some of the attractive benefits associated with working as a travel nurse: high salaries, free housing/meals, and other perks as well as setting up lifelong friendships with like-minded professionals. You can also visit giftedhealthcare.com to know more about travel nurse jobs.
Freedom and flexibility
Travel nursing can provide more freedom and flexibility in ways that traditional nursing roles cannot. As a travel nurse, you have the ability to pick and choose assignments based on your personal preferences and work style, such as location, working hours, clinical focus, and setting. You also have the opportunity to improve and learn while gaining new experiences by traveling abroad. Traveling also enables nurses to explore different environments and cultures while earning money at the same time. Furthermore, with the right set of skills built up through your travels, you can continue to find jobs wherever you choose to move next.
Professional growth
Opportunity to Refresh Your Craft – Working with diverse nursing staff will help refine and hone the skillset that makes great nurses great. It also gives them first-hand awareness of how techniques implemented elsewhere would fit into their own settings—so – so they're able to take their newfound knowledge back home with them when their assignment ends.
Job security
Working as a travel nurse, you will have job security since employers often need temporary healthcare professionals to fill open positions. This means that lasting travel nursing assignments are possible and the more experience you gain in your career, the better the chance for a long-term job with the same employer. Also, thanks to the great demand for health care professionals and nurses picking up specialized roles in hospitals or other medical care centers across the country can provide tremendous job security. With facilities located in smaller communities that offer stability due to their consistent patient caseloads, traveling nurses can have added assurance when taking on a longer-term job assignment.
New friends
As a travel nurse, there are numerous opportunities to make friends in new cities. It can be difficult to leave home and find brand-new friends when you're on assignment. With that being said, it doesn't have to be. There are plenty of online resources available such as online groups and forums with fellow travelers who share similar interests. Additionally, taking advantage of social media platforms like Instagram or Facebook allows you to connect with others rapidly. Joining local meetups or networking events can also allow you to develop relationships while gaining valuable insights into the city you're working in. Allowing yourself time to explore the city is an excellent way to make friends outside of your workplace and create connections that can often turn into lasting friendships that span beyond just one assignment.
Make more money
With longer shifts and higher pay rates than many traditional nursing roles offer, becoming a travel nurse can greatly improve your financial situation while still leaving enough time to explore each of your stops. And if you opt for night shift coverage or multiple assignments in one region, the pay rate goes even higher!
Find the ideal place to settle down
As a travel nurse, one of the most important decisions you will have to make is where to settle down. There are many factors to consider, such as cost of living, lifestyle options, job possibilities, and access to healthcare facilities. Before making your decision, take time to explore and research a number of cities that may fit your criteria and preferences. With this information at hand, you will be able to find the ideal place for you in terms of settling down as a travel nurse.
How to Choose The Best Agency For Your Travel Nurse Career
Choosing the right agency for your travel nurse career is an important decision, as it can make or break your experience. It is important to research potential agencies and read reviews from previous nurses to ensure that they offer the best possible service. Additionally, you should also consider if they provide onsite support, whether they provide housing and other living expenses, as well as their hiring requirements and overtime policies. Finally, do not forget to check the network of hospitals that are associated with the agency – you want to be sure that you will have access to high-quality healthcare facilities in your area.