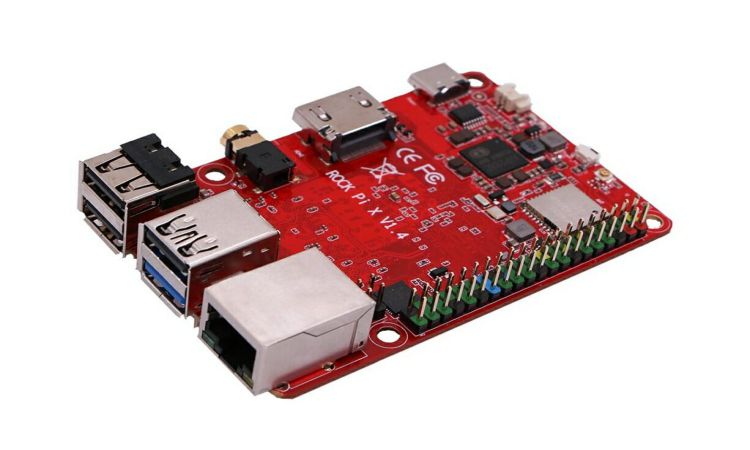 Embedded systems play a vital role in various applications, from robotics and IoT devices to industrial automation and medical equipment. Single Board Computers (SBCs) are the backbone of these embedded systems, providing the necessary processing power and connectivity in a compact form factor. This piece explores some of the top-notch SBC form factors that are ideal for embedded applications. These form factors offer compatibility and flexibility, allowing developers to design efficient and reliable embedded systems tailored to their specific requirements.
Mini-ITX
Mini-ITX is a popular SBC form factor that measures 170mm x 170mm, making it suitable for space-constrained applications. With its small size, Mini-ITX boards offer a balance between performance and power consumption. They are often used in gaming consoles, media centers, and compact industrial systems where size matters.
Pico-ITX
Pico-ITX takes miniaturization to the next level with its 100mm x 72mm form factor. Despite its small size, Pico-ITX boards are packed with features, including onboard Wi-Fi, Bluetooth, and multiple I/O interfaces. These tiny yet powerful boards find applications in handheld devices, home automation, and portable medical equipment. Developers can explore options from reliable suppliers like things-embedded.com, which offers a range of industrial single-board computers (SBCs) encompassing a comprehensive range of industry-standard form factors. This ensures compatibility and flexibility across various applications, empowering developers to create efficient embedded systems.
COM Express
Computer-on-Module (COM) Express is a versatile SBC form factor designed for scalability and modularity. COM Express modules plug into a carrier board, providing a standardized interface for various embedded applications. This form factor is widely used in industrial automation, transportation, and medical imaging systems.
Raspberry Pi
Although not an industry-standard form factor, the Raspberry Pi has gained immense popularity in the embedded world. Its credit card-sized board offers a low-cost solution with sufficient processing power and a vibrant community of developers. Raspberry Pi boards are used in numerous projects, ranging from home automation and education to robotics and IoT prototypes.
Nano-ITX
Nano-ITX is another compact single-board computer (SBC) form factor that measures a mere 120mm x 120mm. This diminutive size allows for its integration into space-constrained environments while still offering expandability options. The Nano-ITX boards strike a delicate equilibrium between compactness and functionality, making them well-suited for applications that demand limited space but require additional features. These versatile boards find their place in diverse fields, such as digital signage, interactive kiosks, and small-scale industrial automation, where their compact yet capable nature proves invaluable.
Choosing the right SBC form factor is crucial for developing efficient and reliable embedded systems. Whether you opt for the small and compact Mini-ITX or the modular COM Express, each form factor offers unique advantages for different applications. With the wide range of form factors available, developers can find the perfect SBC to meet their specific needs and create exceptional embedded solutions. These form factors pave the way for innovation and drive the growth of embedded applications across industries, enabling advancements in fields such as healthcare, transportation, and the Internet of Things (IoT). The versatility of SBC form factors fuels the development of cutting-edge technologies and empowers engineers to bring their creative ideas to life.