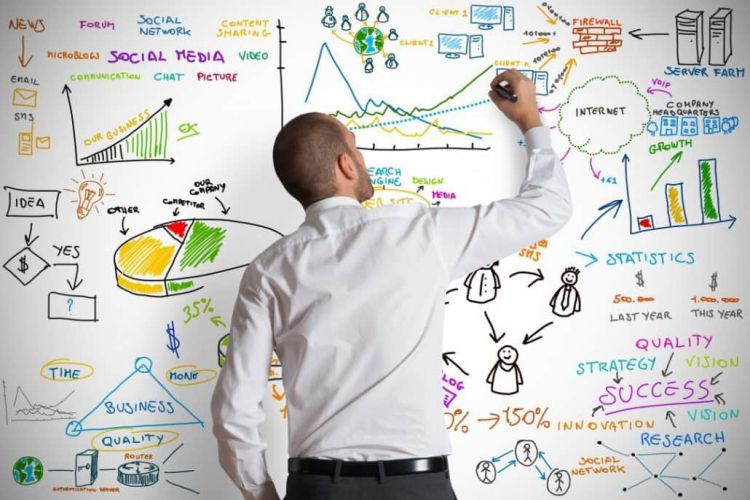 Many of the products and services we use on a daily basis are created by brand directors. They are in charge of shaping a brand's identity, image, and reputation through marketing tactics such as advertising, public relations, social media, and so on. A brand director may consult with company executives directly to identify which brands should be created or expanded. They may also collaborate with designers and other staff members to develop new products or services that complement the existing brand identity.
The duties of a brand director might involve a wide range of things. A brand director is responsible for making and running a successful advertising campaign, which includes setting up the budget and timetables, employing personnel, and supervising production. They should review marketing research findings to see if they point to the need for adjustments to the company's goods or services. A brand manager needs to arrange meetings with prospective customers to share concepts and suggestions for new goods or services. One of the brand manager's responsibilities is to examine and approve each commercial the advertising firm produces before it is printed or broadcast, and coordinate the creation of all marketing materials, including print items like brochures, periodicals, and direct mail pieces. Furthermore, they should assess the success of campaigns to make sure they are achieving their objectives and organize each stage of a product launch, from design to manufacture and then to distribution, to make sure it satisfies corporate goals and appeals to the target markets. Besides, a brand director is responsible for creating advertising strategies to raise brand recognition and enhance sales, and writing speeches or articles to advertise the business's products and services.
To be successful, a brand director needs to have the following skills: strategic thinking, communication and leadership skills, knowledge of marketing, and business acumen. To create strategies for their brand, the brand director usually collaborates with marketing teams. So strategic thinking entails thinking about a company's long-term objectives and how individual actions might contribute to achieving those aims. Brand directors can apply strategic thinking to create marketing initiatives that support the expansion of their business. They may create a brand image that appeals to their target audience by using strategic thinking as well.
Daily communication between brand directors and their clients and team members is common. Communication skills are extremely vital as they help communicate ideas and information both orally and in writing. Additionally, with the help of communication, the brand manager establishes bonds with team members and clients. They engage in communication to learn about the wants and needs of their customers, then they use that knowledge to develop a brand strategy.
A brand director frequently possesses an in-depth understanding of marketing techniques and strategies. They can apply their marketing expertise to create a brand strategy that complements the aims and ambitions of the business. Additionally, they might leverage their marketing knowledge to create advertising campaigns that appeal to their target market.
Brand directors commonly have traits of leadership that enable them to lead and inspire their teams to accomplish organizational objectives. They can use their leadership abilities to assign duties, establish standards, and recognize the contributions of their team members. Leadership abilities can be used by a brand director to help the teams establish marketing and brand strategies.
Understanding a business's financial components is a sign of having business acumen. A brand director always needs to know how to develop a brand that can be profitable. This implies that they must comprehend how to develop a brand identity that draws clients' attention, how to develop a brand image that appeals to clients, and how to develop a brand that clients are willing to pay for. A brand director with business acumen is capable of making wise financial decisions for their company.
As for the work environment of a brand managers, they operate in a variety of sectors, such as marketing departments, public relations companies, advertising agencies, and corporate communications divisions. They might also be employed by the media, including print, radio, and television. They work primarily full-time, with the possibility of occasional overtime to meet deadlines. Some brand directors travel regularly to meet with customers or attend conferences. Brand directors need to be able to manage pressure and perform effectively under deadlines because the task can be difficult.
A career as a brand director can be satisfying and meaningful, but it's necessary to take into account all the variables that will affect your performance. Finding a company that shares your beliefs and future goals is among the most crucial things you can do. Make sure you have the abilities and experience necessary for this position as well. If you want to become a brand director, start by improving your marketing abilities and gaining expertise in all aspects of the industry. Connect with other professionals and keep up with the latest branding trends and advancements. Note the companies you respect and the factors that contribute to their success. When the moment is right, submit an application for a brand director position with an organization that shares your principles and goals.
As for career advancement for a brand director, the range of opportunities is numerous. Improving your education in business, marketing, or advertising is one of the strongest methods for success. This will provide you with the abilities and information required to promote to a more senior position within your organization or launch your own brand marketing business. Adding experience to your resume is another strategy to boost your career. You will gain greater knowledge of the market and the various facets of brand marketing as you gain experience in this area. Additionally, networking with other experts and keeping up with the most recent developments will help you advance your career.
A brand director and a marketing manager are different in that a brand director often reports to a marketing manager. They share many duties while having different levels of seniority. Examining the extent of their job might help you distinguish between their duties. Brand directors typically keep tabs on product sales and contrast the company's goods and methods with their brand identity. Marketing managers, on the other hand, go above and beyond the call of duty in terms of leadership. They employ marketing personnel, host departmental gatherings, and make sure the department is aware of the firm's marketing objectives.