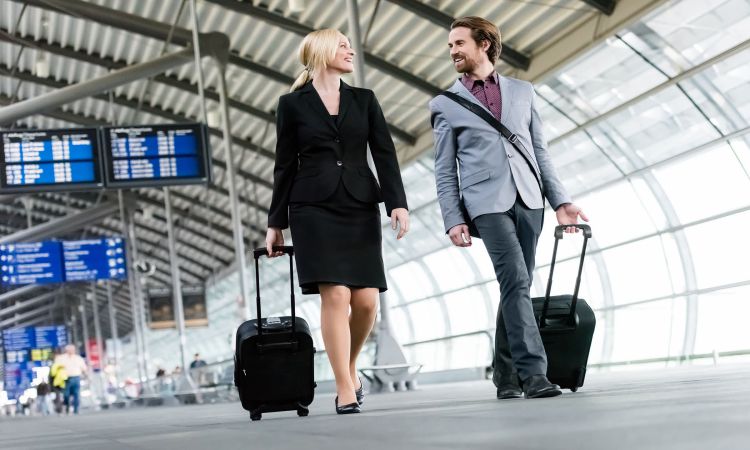 Preparing and packing for an upcoming trip is always a challenging procedure, no matter your level of experience. Especially when visiting remarkable destinations, characterized by their aesthetic quality and luxury, there are more aspects you should confront, in order to perfectly blend in with the city's vibe. The alluring and cosmopolitan city of Brussels is such, where history and art, meet lavishness.  Now you have to take care of preparing a travel kit that allows you to exclude your best self, effortlessly.
Our beauty experts are offering this guide of packing tips that ensure your looks are both travel-friendly and harmoniously resonate with Brussels' charm.
1. Makeup & Skincare
On one hand, when on our vacation break we want to stick to the routine as little as possible and feel free on the highest level, while on the other our skin's health, thus being good-looking, doesn't allow much of neglect. Plus the fact that it's impossible to carry all of our everyday products with us.
Prioritize the essential skincare products, preferring those that boast multi-functional benefits, and put them in travel-size packing. A moisturizer with SPF to protect from the fickle weather (sunscreen is inevitable when intense rays occur), and an invigorating hydrating mist, are your daily bag musts.
The same rules with treatment products apply to cosmetics as well. It will be hard to resist the city's high-end showcase, despite your initial desire. Remain aligned with a versatile palette of neutral shades neutral lip color, along with a shimmering cream.
2. Elegant Details
Before our departure, we want to take care of every little detail that concerns our looks, and that's mainly how salons end up being overbooked before the holiday season.
Instead of panicking to have everything by rule and line in advance, seize the opportunity to experience Belgian pampering. A beer-based hair – treatment, nail centers offering creations reminiscent of the city's architecture, and waxing places in Brussels, are the most ordinary places capable of meeting a luxurious kind of treatment, to indulge yourself.
3. Glam & Luxury
No matter how much care you take for your skin, it's your outfit that impacts others' impression of you. As the sun sets, you will most likely enjoy the Belgian cuisine at a local bistro or attend an exciting cultural event. You can browse in between classic chic and playful sophistication, choosing statement clothes (jumpsuit, black dress) and jewelry paired with strappy heels and a glamorous clutch.
Don't forget to seal your presence with a fragrance of your preference, which can also be discovered in the local perfumeries.