Up to 70% of Americans have anxiety over something, whether it's keeping themselves safe or paying all their bills. Anxiety is a natural emotion to have, as it's a response to stressful things in life.
However, anxiety an become so bad that it overwhelms our life. It can be brought on from life events and/or other mental health issues, so those may be your root causes.
But did you know that hormonal imbalances can affect your mental health too? This may now have you thinking about things like low testosterone.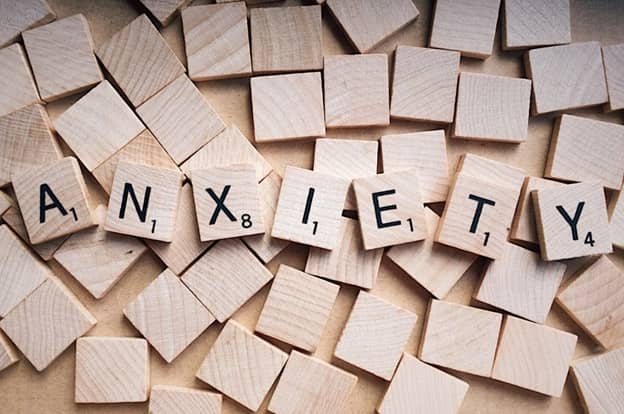 Can low testosterone cause anxiety though? Read on to find out.
Can Low Testosterone Cause Anxiety?
The simple answer to this question is "yes", and not just in men either.
Everyone has testosterone, although women have less of it. In addition, everyone's testosterone levels are different, and they can fluctuate over time due to your age, current health, and lifestyle.
Testosterone is a sex hormone, so it's responsible for things like secondary sexual characteristics, fat distribution, and muscle mass. When there's an imbalance, this can affect both your physical and mental health.
What's interesting is that currently, scientists aren't entirely sure why low T impacts your state of mind. There's a theory that testosterone promotes more serotonin, which is the neurotransmitter that makes you happy and in a good mood.
Other Theories on Low T and Anxiety
Another good theory is that when you're stressed out, this can affect both your testosterone levels and mental health. Stress makes you anxious and also makes your body produce more cortisol, which is the stress hormone. As a result, this reduces your testosterone production and raises anxiety.
Plus, low T can bring on sexual dysfunction, which can affect your sex life. You may have less interest in sex and/or find it difficult to get and maintain an erection, which can cause issues with your partner. You may then be anxious about how you're performing in bed and whether your partner is ok with these changes.
What Are Some Other Mood and Emotional Effects?
Unfortunately, anxiety isn't the only thing that can happen to you mentally when you have low testosterone. Here are some other things you need to watch out for.
Depression
If you've struggled with mental health issues before, then you probably already know that anxiety and depression usually come hand-in-hand. This means it's common to have depression alongside anxiety when you have low T.
Hormonal imbalances can often exacerbate existing mental health issues, so if you already have anxiety and depression, don't be surprised if they get worse with low testosterone levels.
Fatigue
As we've mentioned before, testosterone is responsible for increasing muscle mass. And with more muscle mass comes higher energy levels.
From this, we can deduce that when your testosterone levels are low, you'll also suffer from low energy levels. It's likely that you'll be fatigued, and this can indirectly contribute to your feelings of anxiety, especially if you're not able to do all the things you were able to do before.
Cognitive Function
When you're fatigued, this typically impacts your cognitive function too. After all, if your body isn't feeling its best, how can you expect it to supply your brain with enough oxygen to function?
This means that if you have low T, it's common to have things like brain fog and diminished mental clarity. This can lead to feelings of frustration and anxiety, as you may be worried about your overall health.
What to Do if You're Suffering From Low Testosterone Side Effects
The good news is, you don't have to live with this. Low testosterone symptoms can be difficult to deal with, especially when anxiety rears its ugly head.
The most important thing to understand is that anxiety is a complex condition, and there are many other factors that can contribute to it. For example, you might be genetically predisposed to it, or you might suffer from stress, trauma, other hormonal imbalances, lifestyle factors, and more.
So while your testosterone levels may be linked to your anxiety, they may only play a small part.
With that said, here are the things you can do to get your testosterone levels back up.
See Your Doctor
The first thing you should do is see your doctor. Not only can they confirm that you have low T, but they can also find the underlying causes by conducting a physical exam, reviewing your medical history, and ordering blood tests.
From there, your GP can develop an effective treatment plan. Here are some details on low T treatment.
Make Lifestyle Changes
Making lifestyle changes is always good, regardless of what ailments you might have. Aim to get regular exercise, enough sleep, and a balanced diet.
Plus, try to reduce your stress, as well as avoid drinking alcohol and smoking.
Try Testosterone Replacement Therapy (TRT)
Those who have excessively low T levels may need to go on TRT. There are several options here, including:
Injections
Gels
Patches
Pellets
Take Care of Yourself
Now you know the answer to the question, "can low testosterone cause anxiety?" While low T can contribute to anxiety, there's usually another root cause, and your testosterone levels are contributing to your symptoms.
So it's vital that you see your doctor to get more details on your health. That way, you can tackle multiple issues at once. As a result, you'll be a happier and healthier person!
Got more health questions? Then check out our blog page to find the answers you need.