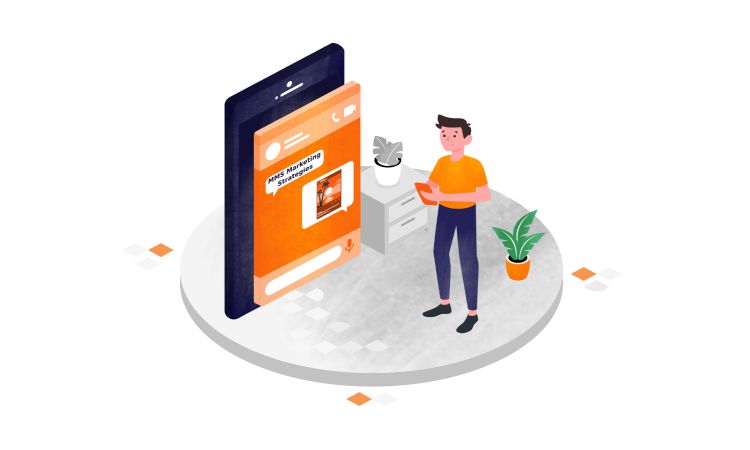 Running a business is difficult. You'll be dealing with all sorts of issues in your day-to-day schedules, delays, and a worsening economy in many states. You'll also likely be dealing with a lot of competition, thanks to how saturated the global business industry has gotten and how many sectors have a few companies at the top that service the most customers. This is why standing out from the crowd is so important and why you may need to adopt a new strategy, like using MMS technology to target customers more effectively.
1. Use specialized services
If you're interested in using the underused technology of MMS to your business's advantage, consider exploring specialized services that offer these tools to businesses. Not everyone has the technical skills to set up an automated messaging system, and sending messages out manually is too time-consuming and inefficient. However, the best service providers out there, such as SlickText, specialize in this format and will help you to get your message across however you want. They'll also help you to reach your target audience much more effectively using data analytics and a wide variety of other tools they have at their disposal.
2. Take advantage of the MMS format
MMS is largely seen as the elder brother of the SMS format, and for good reason. MMS is meant for multimedia messaging, including files, images, videos, songs, and so on. Using this format, you'll be able to reach virtually anyone with a phone registered on a network without the text-only limitations of the SMS format. In your messages, you can include visual storytelling through small videos and pictures illustrating the nature of your business and how you go about it, and you can even send some catchy songs that tie into the branding. This way, anyone who gets your messages will be more likely to remember these ads.
3. Create interactive content
Interactive content is another unique twist on the kind of advertising you can achieve using the MMS format. Most marketers agree that ads designed to be interactive tend to be more engaging and memorable in consumers' eyes, and this is an advantage that MMS marketing can give you. You can include polls, quizzes, and contests in your messages, and you can regularly announce the winner of these small competitions or give a prize to each person who gets it right. While your overall cost will still be low, you'll be making a massive impact on whoever gets the message.
4. Send coordinated messages during product launches
Sending coordinated messages is integral when you're launching a new product or entering a new phase in your company's life. However, sending out ads instantly isn't possible using conventional forms of advertising like TV and radio. Instead, you can use any MMS service you're partnered with to instantly launch an ad for your product at the same time as your new promotion goes live. This creates an element of surprise and extra demand and has a higher rate of penetration than other forms of advertising.
5. Make personalized and unique Ads
As previously mentioned, one of the biggest benefits you'll get from working with this format, and any service providers offering automated messaging services, is access to data on your potential customers. Using this data, your customers can be divided into groups based on gender, age, race, etc., and you can send different messages to their corresponding groups.
This way, you can create several different messages that are tailored to different groups based on where they live or the interests they have while still upholding the central goal of getting your business's name out there. This way, the ads they receive will be more interesting and engaging, and you'll be more likely to be remembered with just a little more effort.
Conclusion
Standing out from the crowd is crucial in the business world. If you're in a field where there's a lot of competition and not enough customers for everyone, you'll have to try unique and innovative strategies in order to be visible and gain success. One of the best ways to go about this is by taking advantage of modern technologies like MMS. This way, you'll be able to reach millions of customers and advertise in a new and fresh way. Using the information in this article, you'll be able to get more eyes on your business than ever before.