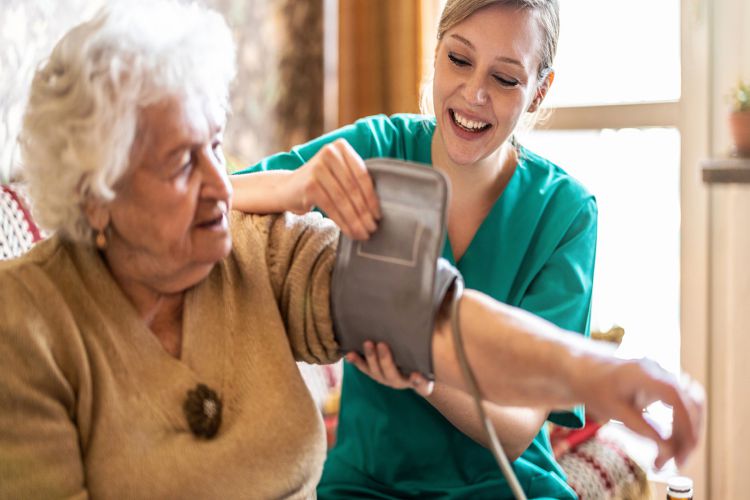 It's a difficult task to take care of elderly parents with so many responsibilities on your plate. They will need a little bit more time and care than we can provide. The help of a registered nurse will be the best way to ensure their health around the clock.
Before you start looking for a geriatric nursing care facility, take a look at this article. We have a few suggestions on how to hire and find the right geriatric nurse for your family.
Assessing Qualifications for a Geriatric Nurse
We all know that asking for professional help can cost more. But it's much worth it to assure that you provide the best health care for elderly parents. 
Take your time to assess the qualification of your prospective geriatric nurse. This is to ensure you find the right one you can trust and rely on.
Here's the list that you need to check:
Check Educational and Profesional Background
Background checks are highly advised. This is to ensure that you select the right one that is well-knowledgeable and trained for the safety of your elderly.
Your prospective geriatric nurse should have a bachelor's or a master's degree in nursing that focused on gerontology and geriatric. Verify if the nurse holds the appropriate license, such as the Registered Nurse or Nursing License. Their license should be up to date and in good standing with their state governing board.
Evaluate Their Experience
It's important to select the one that has knowledge and understanding of the physical, emotional, and mental needs of aging adults. They should have work experience in geriatric nursing homes and hospitals and administering medications and treatments.
Look for someone who is skilled in dealing with any age-related diseases such as arthritis, dementia, hypertension, and Alzheimer's Disease. And, someone who knows how to respond to medical emergencies. They must have strong organizational and communication skills to assist in executing physicians' orders.
It is best to select a nurse with a sympathetic and respectful demeanor to care for elderly parents to make them feel comfortable and more at ease. They must be willing to assist with various tasks such as bathing, meal preparation, and setting up appointments. 
Review References
This is not just a professional courtesy, but it is essential to make sure to hire a nurse who not just has the experience but a good reputation dealing with providing good care for your parent. Ask for references from their previous employers and contact them.
Ask about the nurse's past performance. Check how they treat and care for their past patience, if they followed all the tasks and if there have any warning signs that you must know. Knowing all the information and getting a good review of the references will help you choose the right nurse for your elderly parent.
For nursing homes improper wound care, click this link.
Your Parents Deserve the Best Care
Overall, the care for elderly parents of the family is a great responsibility that can be made easier by hiring a certified geriatric nurse. Keep an eye out for an individual with a good background, a wide and strong experience, and good reference feedback to provide the best care for elderly parents. Make sure you take the time to select the right one whos qualified for the job. 
If you would like to read more articles, check out the health section of our blog.