When choosing a taxidermist, you want to ensure they are professional and will create a quality mount for you. A botched mount can tarnish your trophy's memory and do a disservice to the animal you worked so hard to tag.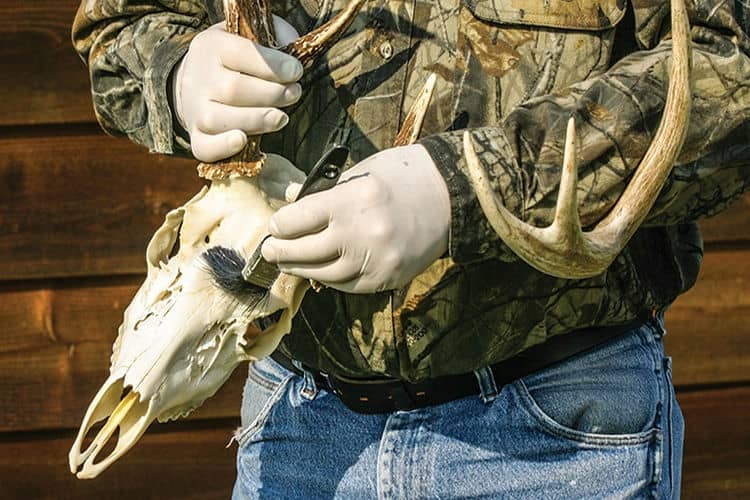 Taxidermy is a highly time-consuming process and requires specialized materials that can be expensive. A reputable taxidermist should be able to give you a fair price for their work.
Ask for Recommendations
Choosing the right taxidermist can be a very personal decision. It is a big investment in time and money, so you want to make sure you choose the best taxidermist for your needs.
One of the most important things you can do to help you find the perfect taxidermist is to ask your friends and family for recommendations. You can do this on Facebook by posting a request on your Timeline page or creating a poll in your Facebook story.
Another way to find a good taxidermist is to look at their work. This is a great way to get an idea of their skill and experience and how they handle different animals.
In addition, you can also check out their website to see if they have any testimonials or other reviews from customers. This is a great way to find out whether they have negative feedback or if people are happy with their service.
If you are considering a mount for your next hunting trip, choosing a taxidermist that will produce a quality product is important. A bad mount can tarnish your memories of the hunt and leave a bad taste in your mouth.
The first thing to look for when examining a taxidermist's work is their ability to create lifelike realism in their animal mounts. This is a crucial part of the process, and it's a good idea to look at several examples of their work before making your final decision.
You should also pay attention to the quality of their eyes. A good taxidermist can create glass eyes that appear alive and detailed with veining, banding, and other details. If the eyes are too flat or not shaped correctly, you won't be able to tell that they were actually mounted onto a living animal.
You can also ask a taxidermist to give you references from clients who have used their services. These references can be very helpful in determining how they work and how they treat their clients. If a taxidermist is unwilling or unable to provide these references, this may be a sign that they aren't the best choice for you.
Look at Their Work
If you're choosing a taxidermist, look for one that offers high-quality work. Then, consider your budget and expectations. Some taxidermists will work with a small budget, but many charge premium prices for their services.
Ask your friends and family for recommendations. They may have trophies that they admire and want to share with you, or they might be willing to offer their opinions about the taxidermists who have done a good job for them. You can also check out their work online to see if they have any reviews from customers.
You can also look at the animals in their shops to get an idea of their capabilities. This will help you determine if they're the right person to care for your mount.
A good taxidermist will display their work in anatomically correct poses, which helps it appear more realistic to the viewer. They will also be able to recreate the animal's unique features, such as the eyes, ears, and nostrils.
To become a taxidermist, you need a lot of practice and specialized knowledge about the animals you'll be working with. You can learn about different species through books, magazines, or online research. It's also important to attend taxidermy classes or schools to gain experience.
Taxidermy is a highly complex practice incorporating carpentry, woodwork, tanning, casting, and molding. It requires a deep understanding of an animal's anatomy and appearance.
In addition to the skills necessary for the practice, a taxidermist must be able to maintain a clean and organized work environment. This will help ensure your animal is treated with respect and care.
A quality taxidermist should also be knowledgeable about game laws and conservation issues. They should be able to provide information about conservation, trophy hunting, and the legality of transporting your mount out of the state.
Finally, a quality taxidermist should be able to complete your mount in a reasonable time frame. A low turnaround or a quote too good to be true should raise red flags.
Check Out Their Website
When looking for a taxidermist, it's important to look at their website. It can help you decide if they're the right fit for you. It should contain pictures of a wide variety of animals with different mounting styles, so you can get a good idea of what they're capable of.
It's also a good idea to check out their prior work. This can give you an idea of the quality of their work and how much creativity they have with the mounting.
Once you've gathered a few names that look like they might be up to the task, you can set up an appointment and go see their work in person. This way, you can better understand what their work looks like and see if it's something you want to use for your own trophy.
One of the most important things to consider is whether the animal looks natural. This is the most important aspect of taxidermy and should be done very well to ensure that the animal looks as it would in the field.
For instance, the eyes should be shaped properly and not have a sunken-in or bulging-out appearance. They should also have a blend of brown and black tones that make them look bright.
Pay close attention to the nose and ears as well. They should look clean and crisp without wrinkles or loose skin. The nose should have slight wetness but shouldn't be glossy or shiny.
A deer's nose should be a dark color, such as dark brown or dark gray, with a slight gradient. It should also have a deep nostril cavity not too far into the muzzle.
Lastly, the ears should be crisp and look as though they're a proper size. A lot of taxidermists put in ears that are too big or too small, and they can look off when it's not done correctly.
The best way to find a good taxidermist is to research, ask for recommendations and check out their website. By doing this, you'll be able to pick out a professional to take care of your trophies and deliver the final product you are hoping for.
Ask Questions
When a hunter or angler takes a trophy home, they want it to look as real as possible. But that requires a lot of time and effort on the taxidermist's part, so you must ensure you choose the right one for the job.
The best way to do this is to ask a few questions before deciding on a taxidermist. Whether it's asking them for referrals, looking at their work, or checking out their website, these questions are key in helping you decide which taxidermist is right for you.
First and foremost, you'll need to know how much it will cost to mount the animal. This is because the process is expensive for the taxidermist. This includes the cost of materials, tanning, and overhead.
Another important question is how long it will take them to complete the project. This is an important factor in decision-making, especially if you want your trophy to look perfect by a certain date.
Many people choose to use a taxidermist that is located close to their home. This is a great option, but you must be sure you're going with someone who can provide good customer service and turn in your order on time.
You should also consider how many years the taxidermist has been doing this. This is important because it will give you an idea of their level of experience and knowledge.
Finally, you should be able to see examples of their previous work. This is the best way to determine how realistic and lifelike their work is. If you can't go to their office, you may be able to view some of their work at the local hunting or fishing club.
Lastly, you should ask the taxidermist about their experiences in pet preservation. This is important because it will help you determine if they have the skills and expertise to preserve your pet.