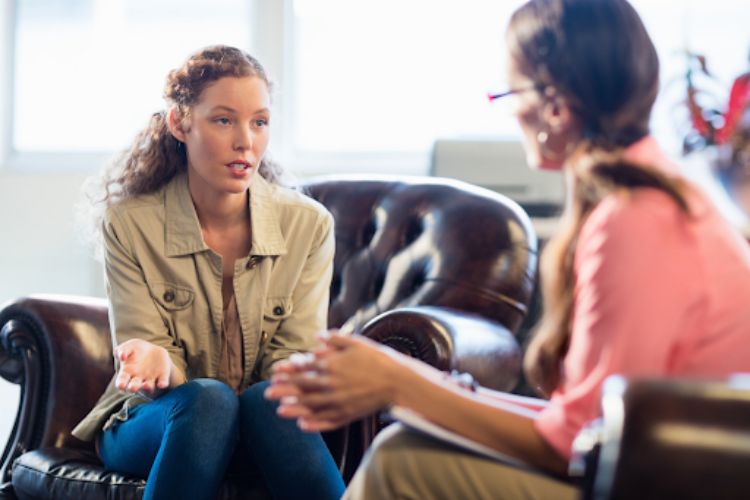 Did you know that 75% of high school students do not feel prepared to make college or career decisions after graduation? Are you one of these high school students?
Choosing the appropriate college may be a daunting undertaking. With thousands of universities and colleges to choose from, it's no wonder many students feel lost and unsure about where to start. This is where an admissions advisor can make a world of difference.
In this article, we will explore how an admissions advisor can help you choose the right college for you. Read on!
Understanding Your Interests and Goals
The first step to choosing the right college is understanding your interests and goals. This can be a daunting task, especially for high school students who are still figuring out their passions.
This is where an admissions advisor comes in. They have years of experience working with students and can help you identify your strengths, weaknesses, interests, and goals. They will take the time to get to know you and guide you in the right direction.
Finding the Right Fit
Once you understand your interests and goals, it's time to find the right fit. With so many colleges out there, it can be overwhelming to narrow down your choices.
An admission advisor has the expertise and resources to help you find a college that aligns with your interests and goals. They will consider factors such as school size, location, academic programs, and extracurricular activities to help you find the perfect fit. They will also take into account your financial situation.
They may even suggest colleges that you hadn't considered or didn't even know existed. This can open up new possibilities and help you find a college that is the perfect fit for you.
Applying to Colleges
Applying to colleges can be a lengthy and complicated process. An admissions advisor can simplify this process for you.
They will guide you through the application requirements, such as standardized tests, transcripts, and personal essays. They will also help you stay organized and meet deadlines.
With their expert knowledge, they can make your application stand out from the rest and increase your chances of acceptance.
Maximizing Financial Aid Opportunities
One of the most pressing concerns for students and their families is the increasingly high cost associated with attending college. With tuition fees, textbooks, and living expenses on the rise, finding ways to alleviate the financial burden has become a top priority. This is where an experienced advisor can help.
An admissions advisor can provide you with information on potential scholarships, grants, and other forms of financial aid. They will make sure that you are aware of all the opportunities available to you and guide you in the application process. This can ease your financial burden and allow you to focus on your studies. 
Campus Visits and Interviews
Visiting college campuses and attending interviews are essential steps in choosing the right college. However, these tasks can be time-consuming and overwhelming.
An admissions advisor can help you make the most out of your campus visits and interviews by scheduling them for you and providing tips on making a good impression. They will also give you insider information about the campus culture and atmosphere to help you make an informed decision.
Additional Support for International Students
If you're an international student looking to study in the United States, an experienced and knowledgeable admissions advisor can provide invaluable support. They can assist you in navigating the complex visa process. This ensures that you have all the necessary documentation and information.
Additionally, they can offer guidance and insights into the cultural differences you may encounter. This can help you adjust to your new environment.
Furthermore, they can provide advice on how to navigate the educational system in the United States. They will do their best to make the most of your educational journey in the United States.
Dealing With Rejection
Unfortunately, not all college applications end in acceptance letters. Dealing with rejection can be challenging for students and their families. An admissions advisor can help you cope with rejection and provide guidance on the next steps.
They can provide valuable insights into why you may have been rejected from a particular college. Moreover, they'll help you strategize for future applications.
Choosing Between Accepted Colleges
Congratulations, you've been accepted to multiple colleges! Now comes the hard part – choosing which college to attend. This is another instance where you might find college consulting services from an admissions advisor helpful.
They can help you weigh the pros and cons of each college and determine which one will best fit your needs and goals. They can also provide valuable insights into campus culture, academic programs, and overall student experience.
Transitioning to College Life
Once you've made your decision and are ready to start college, an admissions advisor can help ease the transition. They can provide support and resources as you navigate the new environment and academic demands.
Whether it's finding a roommate, choosing classes, or dealing with homesickness, an admissions advisor is there to help.
Ongoing Support
An admissions advisor's role does not end once you start going to college. They can continue to support you throughout your college journey, providing valuable guidance and assistance every step of the way.
Whether you need help with course selection or exploring internship opportunities, an admissions advisor is there to support you. They will also be a source of encouragement and motivation as you embark on your college journey.
Consult an Admissions Advisor Today
Choosing the right college is a major decision that requires careful consideration and guidance. An admissions advisor can provide valuable insight and support throughout the process, helping you narrow down your options and make an informed decision.
Don't hesitate to seek out the assistance of an admissions advisor today! Ensure that you choose the best college for your future!
Coming across this article can help you with only a portion of your college journey. For additional tips and tricks, be sure to explore our other blog posts.