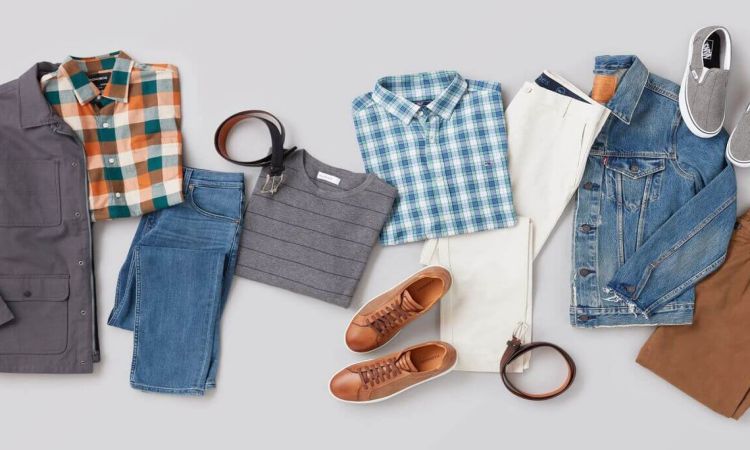 When it comes to men's clothing, there are certain essential items that no man should be without. Having a few well-made staples in your wardrobe is the key to looking and feeling great on any occasion. Whether you're dressing up for an important meeting or keeping it casual at the weekend, these timeless pieces will ensure you always look stylish and put together. This article will look at some of the must-have items every man needs in his closet. From classic shirts to luxe leather jackets and tailored trousers, here are all the basics needed for building an impeccable wardrobe.
Shirts
A crisp white shirt is a classic choice that never goes out of style. Wear it with jeans or dress pants for a smart-casual look, or dress it up with a suit for more formal occasions. Consider other colors and patterns, like stripes, checks, and plaid, to add variety to your wardrobe. A quality shirt will stand the test of time and serve you well on any occasion. The fit should be comfortable and smart, with no gaping at the buttons. Also, look for details like single cuffs, mother-of-pearl buttons, and chest pockets.
Trousers
When selecting trousers, opt for timeless silhouettes, like straight leg or slim tapered fit. Go for neutral tones, such as grey or navy blue, or try something bolder, such as brighter hues or patterned styles, if desired. Look out for fabrics that offer comfort while still looking polished. Wool is an excellent option as it offers great insulation during colder months yet keeps you cool during summer. Your trousers should fit well and be the right length for your stature. Don't be afraid to get them tailored if necessary.
Hoodies
No wardrobe is complete without a comfortable hoodie or two. Look for high-quality materials, such as organic cotton, with well-stitched seams and a good fit. Choose from classic colors, like grey, navy blue, and black, or try something more statement, bright colors, or bold prints. A hoodie can be dressed up with trousers and leather boots for a smart look or kept casual with jeans and sneakers when you're out running errands. If you want to go for something special, then a designer hoodie might be a good choice.
Leather Jackets
A timeless investment piece that will last for years to come, the leather jacket should be an essential part of any man's wardrobe. Opt for real leather in colors such as brown, tan, or black to get maximum use out of it all year round. Choose from the classic biker and bomber styles or go for something trend-led, such as a leather cowboy jacket or aviator style. Whichever you choose, make sure it fits well and is made from quality materials. The right leather jacket can easily be dressed up or down, making it an incredibly versatile piece.
These are just some of the clothing essentials every man needs in his wardrobe. From timeless shirts to luxe leather jackets, having these items on hand will ensure you always look your best, no matter the occasion. Invest in good quality pieces that fit well and are comfortable, and you'll have a wardrobe full of classic staples that will take you through many seasons with ease.