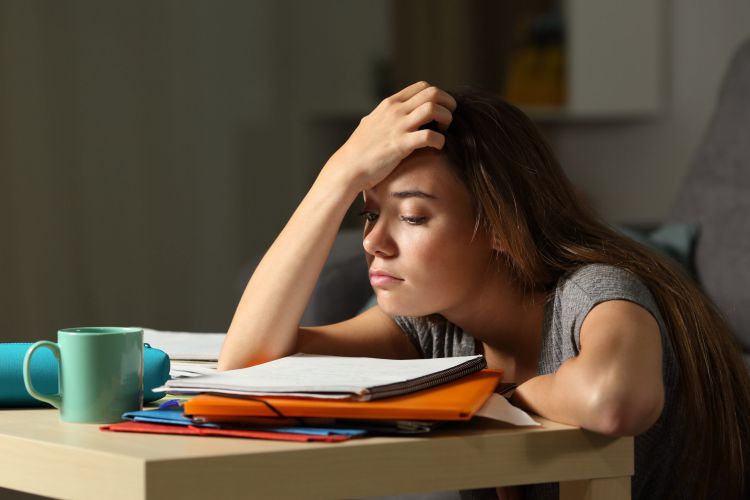 There may be days when your stress threatens to overwhelm you and send you into a proverbial tailspin. You aren't alone in this, so don't despair. Instead, build a "toolbox" full of creative ways to manage your stress. Then you can choose one of these "tools" whenever the stress mounts and use it to help you calm down and rediscover your balance.
Home Improvement Projects
You might be rather surprised by this first idea. Many people associate home improvement projects with increased stress. But small projects can actually be stress relievers. Rearrange your furniture, or paint a room in a fun color. Organize your possessions in boxes, tubs, or baskets, and label everything so that you can more easily find what you're looking for. Introduce appealing fragrances into your home through Young Living Essential Oils, which can have a calming or energizing effect according to the scents you choose. Your home will be more comfortable, and you'll have fun making it that way.
Arts and Crafts
Arts and crafts activities are a proven stress-buster. You might resume an old hobby that you set aside or try something completely new. Stitching or painting can be soothing, or you can experiment with beadwork, knitting, or card-making. You'll end up with beautiful pieces that you can give as gifts or keep for your enjoyment, and you'll have a great way to relieve stress.
Music
When the stress threatens, turn up the music. You don't have to research fancy music therapy techniques. Just create several playlists, and choose the one that best fits the circumstances. You may, for instance, need a few quiet songs that can calm you when you're feeling agitated. Choose light classical pieces for these or slower songs in your favorite genre. On the other hand, you may need energy from fast, driving songs or even the comfort of your old favorites. Be ready to turn on the music when you need to fight your stress.
Writing
Writing is another great way to fight stress. Try keeping a journal. You can write about whatever is stressing you out, work through possible solutions and simply complain in writing. This can make you feel better. Journal writing can also be a great way to record your ideas, jot down memories, and explore the details of your life. You can fill your journal with whatever you want, but be consistent in writing. A daily writing habit gives you something to look forward to and a regular stress-relieving activity.
Reading
There's nothing like a good book to decrease your stress. Snuggle up with an exciting mystery, an interesting history or even a favorite book from your childhood. Then lose yourself in the story. Your stress will melt quickly. Again, make reading a daily habit. Set aside time each day to get away from your worries and into a good book.
Gardening
If you enjoy being outside, then consider gardening to fight stress. You can enjoy the process of planning your garden, planting, maintaining, and finally relishing the results. Many people say that digging in the dirt and weeding can be soothing activities. Plus, you'll be out in the fresh air and sunshine. Later, you'll appreciate the vegetables for your table or the flowers to brighten up your home.
Cooking and Baking
The familiar activities of cooking and baking are another great way to beat stress, especially if these are activities you truly enjoy. If the day seems to be crashing in on you and your tension is rising, whip up a batch of cookies. Eat a couple, but then share them with your family, friends, and neighbors. Plan a brunch or dinner for the special people in your life. You'll have fun deciding on a menu, gathering ingredients, making the meal, and then watching your loved ones enjoy your efforts. You won't even remember your stress.
Lifelong Learning
Finally, you can lower your stress by committing yourself to lifelong learning. This doesn't mean that you have to start a new degree program or take classes for credit. There are plenty of free or low-cost classes available online that cover every subject imaginable. Some are merely recorded lectures. Others involve live elements. You could also join a book club or study group or get involved in community education classes.
Everyone gets blindsided by stress from time to time, but now you have a toolbox full of ideas to hit that stress right back.