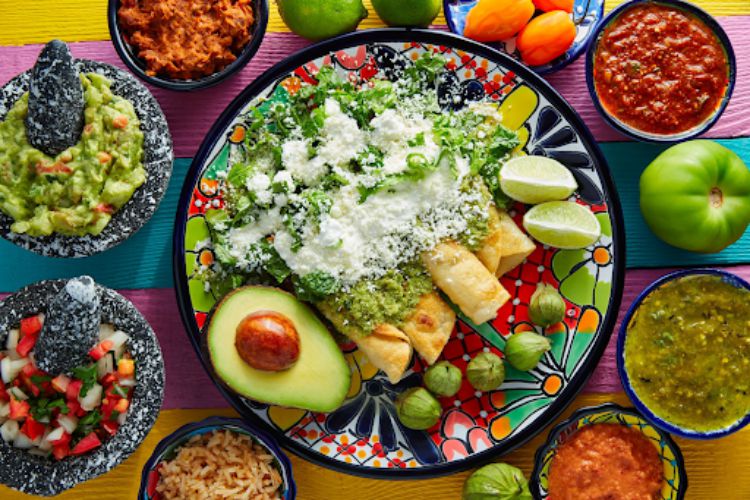 Are you a seasoned vegan cook or a newbie exploring the plant-based frontier? Creating exciting, protein-packed vegan potluck dishes can be a delightful adventure.
From lentils and quinoa to tofu and seitan. There's a whole world of plant-based proteins waiting to transform your potluck recipes. This guide will inspire you with innovative vegan potluck ideas. These not only taste fantastic but also ensure everyone gets a hearty dose of protein.
So, let's dive into the flavorful realm of plant-based cooking!
Embrace the Versatility of Tofu
Tofu is a staple in many vegan diets, and for good reason. This versatile ingredient can be transformed into various dishes, making it a go-to choice for any potluck.
For a plant-based protein boost, try marinating firm tofu in your favorite sauce and grilling it on skewers for a delicious appetizer. You can also pan-fry or bake tofu and add it to salads, stir-fries, or noodle dishes.
Get Creative with Seitan
Seitan is made from wheat gluten and has a meaty texture, making it an excellent substitute for meat in vegan dishes. For a potluck twist, try making homemade seitan and use it in dishes like vegan kebabs, tacos, or even a plant-based meatloaf.
You can also find pre-made seitan in most grocery stores to save time and effort.
Add Toppings of Sprouts and Microgreens
Sprouts and microgreens are not only nutritious, but they also bring a burst of freshness and vibrancy to every dish. These tiny greens are packed with essential vitamins, minerals, and antioxidants. This makes them a powerhouse of health benefits.
Imagine biting into a crisp and refreshing salad. It is adorned with a colorful array of sprouts and microgreens, adding texture, flavor, and visual appeal to every bite. You can also elevate your sandwiches to a whole new level by layering these delightful greens. It creates a delightful crunch and an explosion of flavors.
You can also sprinkle these little wonders over your casseroles before popping them into the oven. It creates a delightful contrast of textures and an extra depth of flavor. With sprouts and microgreens, the possibilities are endless. It makes every meal a delightful and nourishing experience.
Experiment with Tempeh
Tempeh is a fermented soy product that is high in protein and adds a delicious nutty flavor to any dish. You can use tempeh in place of meat in dishes like chili, stir-fries, or even as a vegan bacon substitute. For a potluck dish with a twist, try marinated and grilled tempeh skewers or tempeh "meatballs" for an appetizing protein boost.
Include Lentils and Beans
Lentils and beans are affordable, readily available sources of plant-based protein that can be used in a variety of dishes. For a tasty potluck option, try making lentil or bean-based dips like hummus or black bean dip to serve with crackers and veggies. You can also add cooked lentils or beans to salads, stews, and casseroles for an extra dose of protein.
Don't Forget About Quinoa
Quinoa is a complete plant-based protein, meaning it contains all nine essential amino acids that our bodies need. This superfood can be used in place of rice or pasta in dishes like salads, stir-fries, and even desserts. For a potluck dish, try making quinoa-based stuffed peppers or adding them to a hearty vegetable soup.
Incorporate Nuts and Seeds
Nuts and seeds are another excellent source of protein for vegan potluck dishes. You can add chopped nuts or seeds to salads, stir-fries, or even use them as a crunchy topping for casseroles. For a tasty appetizer, try making a homemade trail mix with assorted nuts and dried fruits to share with your fellow potluck guests.
Get Adventurous with Jackfruit
Jackfruit is a remarkable fruit that can be creatively incorporated into various dishes. Its fibrous texture and mild flavor make it an excellent substitute for meat, such as in mouthwatering BBQ pulled "pork" sandwiches. Jackfruit can even emulate the taste and texture of tuna, making it a remarkable ingredient for refreshing salads.
Jackfruit offers more than just its culinary prowess. Packed with dietary fiber, this fruit brings a nutritious punch to any potluck dish. Its health benefits and culinary adaptability make jackfruit a standout ingredient. Making it worth exploring in your next cooking adventure.
Try Meatless Meatballs
For a classic potluck dish with a plant-based twist, why not try making delicious meatless meatballs? These meatballs are packed with flavor and made using ingredients like lentils, beans, tofu, or Vegan Protein Powder. They are not only a great source of protein but also a tasty and nutritious alternative to traditional meatballs.
You can serve these meatless meatballs as an appetizer. Go with a flavorful dipping sauce that complements their savory taste. Or, you can add them to pasta dishes. It creates a hearty and satisfying main course that will leave your guests impressed.
Whether you are a vegetarian, vegan, or simply looking to incorporate more plant-based options into your diet, these meatless meatballs are sure to be a hit. They are a fantastic way to showcase the versatility and deliciousness of plant-based ingredients while still satisfying your cravings for classic comfort food.
Get Creative with Desserts
Who said desserts can't be protein-packed? Foods like chia seeds, hemp seeds, and nut butter are excellent sources of plant-based protein and can be used to make delicious treats like energy balls, granola bars, or even a tofu-based cheesecake.
Surprise your potluck guests with a healthy yet indulgent dessert option that packs a punch of protein.
Revolutionize Your Vegan Potluck Dishes with Plant-Based Protein
Embracing a plant-based diet doesn't mean you have to compromise on flavor or protein intake. With the right ingredients and a dash of creativity, you can create delectable creative dishes that will be a hit at any potluck.
From main courses to desserts, these plant-based proteins lend versatility, nutrition, and mouthwatering flavors to your culinary creations. As you explore these options, remember that cooking should be an adventure, one filled with discovery and delight.
So, at your next vegan potluck, surprise and satisfy your guests with these protein-packed vegan potluck dishes. Bon appétit!
Head over to our blog for more helpful reads like this!