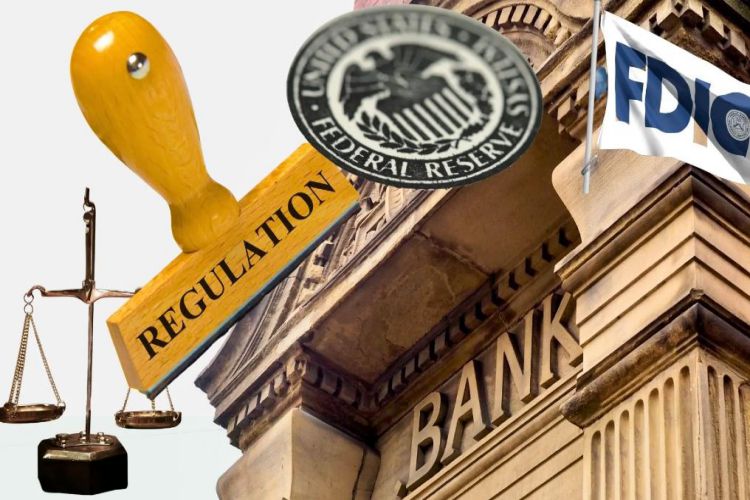 Welcome to your comprehensive guide to compliance with Regulation CC. In this article, we will demystify the complexities of this vital regulation, providing you with a clear understanding of its purpose, key requirements, and best practices for compliance.
Regulation CC, also known as the Expedited Funds Availability Act, was established by the Federal Reserve Board to ensure the smooth and efficient processing of funds transfers and the availability of deposited funds. It sets forth rules that financial institutions must follow when it comes to funds availability, holds and disclosure requirements.
To comply with Regulation CC, it is crucial to understand its key requirements and implement effective compliance procedures. We will delve into the details of these requirements, including handling funds availability and holds, recordkeeping and reporting obligations, as well as training and education for regulatory compliance.
By following our comprehensive guide, you will gain the knowledge and tools necessary to navigate the intricacies of Regulation CC and ensure compliance within your financial institution. So let's get started and demystify Regulation CC together.
Understanding Regulation CC and its Purpose
So, you want to understand Regulation CC and its purpose? Well, let's break it down for you. Regulation CC, also known as the Expedited Funds Availability Act, sets the standards for how long a bank can hold funds deposited by check before making them available to the depositor. Its primary purpose is to protect consumers and ensure the efficient movement of funds in the banking system. Compliance with Regulation CC is crucial for financial institutions as it helps maintain trust and confidence in the banking system. By following the guidelines outlined in this regulation, banks can avoid potential penalties and lawsuits. It is important for banks to have a comprehensive understanding of Regulation CC, as it provides clear rules and requirements for the timely availability of funds and promotes transparency in the banking industry.
Key Requirements of Regulation CC
To fully comprehend the requirements of Regulation CC, it's essential to understand the key aspects that businesses must adhere to. One of the crucial requirements is check verification. Under Regulation CC, financial institutions are required to verify the authenticity of the checks they receive. This involves verifying the signature on the check and ensuring that it matches the signature on file for the account holder. Additionally, financial institutions must also verify the check amount to prevent any fraudulent activities. Another important aspect is check processing. Regulation CC outlines the time frames within which financial institutions must process checks. For example, local checks must be made available for withdrawal within two business days, while non-local checks must be made available within five business days. By adhering to these requirements, businesses can ensure compliance with Regulation CC and maintain the integrity of their check-processing operations.
Compliance Procedures and Best Practices
Ensure that you follow proper compliance procedures and best practices to maintain the integrity of your check processing operations. Compliance audits are essential in identifying any potential gaps or weaknesses in your processes. Conduct regular audits to ensure that your practices align with the requirements of Regulation CC. This will help you identify any areas that may need improvement or adjustment. Additionally, performing a risk assessment can help you evaluate the potential risks associated with check processing and implement appropriate controls to mitigate them. It is crucial to have a thorough understanding of the risks involved and to regularly review and update your compliance procedures to address any new or emerging risks. By staying proactive and diligent, you can ensure that your check-processing operations remain compliant and secure.
Handling Funds Availability and Holds
Make sure you understand how to handle funds availability and holds to effectively manage and safeguard your financial transactions. Funds release and hold policies are crucial aspects of compliance procedures that you need to be well-versed in. When it comes to funds availability, it is essential to know the rules and regulations set forth by Regulation CC. This will help you determine when funds from deposited checks should be made available for withdrawal. Additionally, understanding hold policies is vital in order to properly manage any holds placed on your account. Holds can be placed for various reasons, such as suspected fraud or insufficient funds. By familiarizing yourself with the guidelines outlined in Regulation CC, you can ensure that you are following best practices and avoiding any potential compliance issues.
Recordkeeping and Reporting Obligations
Stay organized and on top of your financial obligations by understanding the importance of recordkeeping and reporting in managing your transactions effectively. Compliance documentation plays a crucial role in ensuring that your business is operating within the regulatory framework set forth by Regulation CC. By maintaining accurate records of your transactions, you can easily demonstrate your compliance with the various requirements outlined in the regulation. This includes keeping track of funds availability and holds, as well as monitoring and reporting any suspicious or fraudulent activities. Transaction monitoring is a vital aspect of recordkeeping and reporting, as it allows you to identify and address any potential issues promptly. By consistently documenting and reporting your transactions, you not only fulfill your regulatory obligations but also protect your business from potential risks and liabilities.
Training and Education for Regulatory Compliance
Investing in proper training and education is essential for businesses to navigate the complex landscape of regulatory compliance effectively. Staying up to date with regulatory updates is crucial in order to ensure compliance with the ever-changing rules and regulations. By investing in ongoing training, businesses can stay ahead of any new requirements or changes in the law. Training should cover a wide range of topics, including risk assessment, which helps businesses identify potential compliance risks and develop strategies to mitigate them. This includes understanding the specific regulations that apply to the business, as well as implementing policies and procedures to ensure compliance. By providing employees with the necessary training and education, businesses can create a culture of compliance and reduce the risk of regulatory violations.
Conclusion
In conclusion, understanding and complying with Regulation CC is crucial for financial institutions. By following the key requirements, implementing effective compliance procedures, and handling funds availability and holds appropriately, institutions can ensure they are meeting their recordkeeping and reporting obligations. Additionally, providing training and education for regulatory compliance will help staff stay informed and updated on any changes. By being detail-oriented, thorough, and precise in their approach to Regulation CC, institutions can maintain compliance and avoid any potential penalties or legal issues.