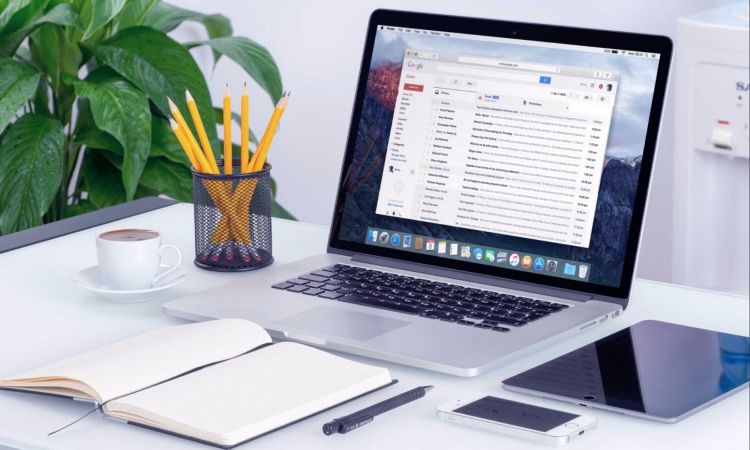 As virtual offices become more prevalent, mastering email etiquette has become crucial for maintaining professionalism and conveying your message effectively. Poorly written or hastily composed emails can lead to misunderstandings, misinterpretations, and even damaged professional relationships. By following the dos and avoiding don'ts of email communication, you can establish yourself as a proficient and courteous communicator in the virtual workspace.
Dos for Professional Communication
Use a professional email address
When communicating professionally, it is essential to use an email address that reflects your name or organization. Avoid using personal or inappropriate email addresses that may be perceived as unprofessional.
Try using a virtual mailbox that provides a professional email address without needing a physical mailbox. You can design a personalized email address using a virtual mailbox service to suit your individual or professional requirements.
Write a clear and concise subject line
The subject line previews the email's content and should provide a summary of the message. Use specific and descriptive subject lines to help recipients understand the purpose of your email.
Use a greeting and introduction
Start your email with a polite salutation like "Dear [Recipient's Name]," then give a brief introduction. This sets a positive tone and establishes a professional rapport.
Be mindful of your tone
Emails can often be misinterpreted due to the absence of non-verbal cues. Use a professional and friendly tone throughout your email, avoiding sarcasm, ambiguity, or aggressive language that may lead to misunderstandings.
Use proper grammar and punctuation
Ensure your emails are well-written, free of grammatical errors, and use appropriate punctuation. Poor grammar and spelling mistakes can create a negative impression and undermine your professionalism.
Respond promptly
Aim to reply to emails within a reasonable timeframe. Prompt responses demonstrate your professionalism and efficiency while fostering effective communication and collaboration.
Use a professional email signature
Include an email signature at the end of your messages. This should include your full name, job title, contact information, and relevant social media or website links.
Don'ts for Professional Communication
Avoid using informal language and abbreviations
Even in virtual offices, it is important to maintain a level of professionalism in your communication. Avoid using slang, excessive abbreviations, or informal language that may undermine your credibility.
Don't write in all caps
Writing in all capital letters is considered shouting in the digital world. It can be perceived as rude or aggressive and should be avoided. Use proper capitalization rules for emphasis when necessary.
Avoid using excessive exclamation marks or emoticons
While a well-placed exclamation mark or smiley face can add a friendly tone, excessive use can make your email appear unprofessional or insincere. Use them sparingly and judiciously.
Avoid forwarding unnecessary emails
Before forwarding an email, ensure its relevance and importance to the recipient. Avoid cluttering inboxes with unnecessary or unrelated messages.
Don't reply to all unless necessary
Be cautious when using the "Reply All" option. Unless all recipients need to be included in the conversation, reply only to the relevant parties to avoid overwhelming others with unnecessary messages.
Don't forget to proofread before sending
Always proofread your emails before hitting the send button. Check for typos, grammar errors, or any content that may be misconstrued. Taking a few extra minutes to review your email can save you from potential embarrassment.
Conclusion
Effective email etiquette is crucial for maintaining professionalism and fostering clear communication in virtual offices. Remember, a well-crafted and professional email reflects your professionalism and contributes to a harmonious and productive virtual work environment.