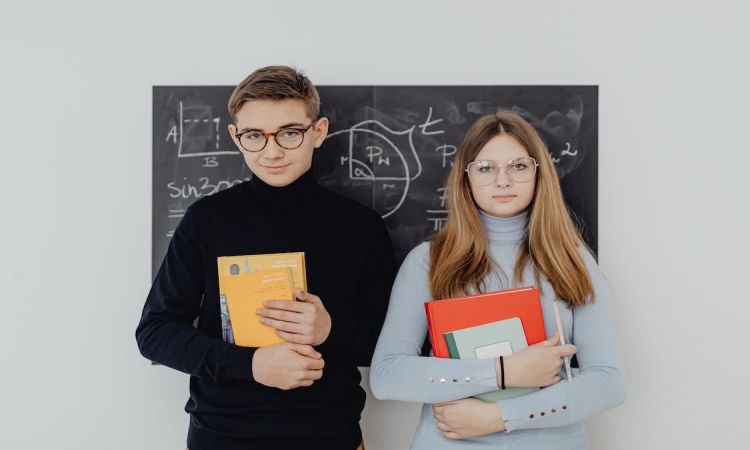 There is no escaping secondary maths at school for all Singapore children. Because of the way the Singapore education system is structured, students have no choice but to do well or at least get by on average with secondary maths. It is either that or suffer the consequences prevalent in all classroom environments. Unfortunately, many students face common, almost insurmountable obstacles, in learning secondary maths. Thus, parents search for secondary maths tuition in Singapore to solve the learning difficulty problems of their children.
Common obstacles in maths learning
No matter what era or decade a student is in school, the common observation of students, teachers, parents, and tutors is that students always go through the same phases of learning and face the same problems or issues in their attempts to learn secondary maths. For instance:
Student: "I don't understand the concepts" – Whether it's algebra or trigonometry, the concepts, which are the basic foundations of all maths learning, are the hardest to grasp. The fast pace of classroom learning adds further injury to students who get left behind.
"I don't know how to apply the concept" – Since the student cannot grasp the fundamentals of the concept, they will not know how to apply them.
"I understood it a month ago, but now forgot how to do it." – This is normal for students who don't spend so much time practicing problem-solving, or don't know how to practice more effectively for maximum learning.
"I ran out of time during the exam" – This is also common for students with a slower learning and application pace.
"I got careless" – Again, quite common with students who become nervous when solving maths problems, especially during tests or exams.
"I hate maths because it's so hard; I'm easily confused; I easily get tired of learning maths; I get distracted in the classroom; I have a horrible maths teacher" – These are common emotions and feelings from students about maths.
Based on the above-mentioned, many students do not know how to overcome these barriers by themselves. As a result, students may keep falling further behind while new barriers will form ahead of them as the teacher and classroom need to move forward to finish the syllabus. Over time these students may become desperate, become demoralized, give up learning maths, and worse, get a failing maths subject grade.
Getting secondary maths tuition brings value to the student and maths learning
Private one-to-one secondary maths tutors are aware that their main role is to help students overcome all common obstacles or barriers one by one in their maths learning journey.
The tutor deconstructs complicated concepts to the smallest bite-size detail and explains these details thoroughly for the student to easily understand.
The tutor exposes the student to a large variety of sample exercises, tests, questions, and exams to improve problem-solving application and versatility.
The tutor can use a process of spaced repetition to get students to review their past lessons regularly to reinforce knowledge retention.
The tutor helps out the student master the concept fundamentals while shifting focus to speed in solving questions. Timed practice tests will be given for better practice.
The tutor helps out the student who becomes nervous and careless by teaching effective techniques for consolidating mistakes and learning from them. The student may also be given tips on how to check their work quickly and independently.
Secondary maths tutors also act as coaches
Aside from technical expertise, a tutor helps the student by being a coach and attempting to boost the child's motivation, lack of confidence, and lack of focus. A tutor is both a qualified and experienced teacher as well as a coach because they need to motivate the student to aim and achieve higher success. They teach the student to set clear, long-term goals when learning improves, and this is achieved through good values, hard work, discipline, and continuous improvement. The tutor not only listens to problems but also guides the student to find a solution.
Secondary maths tuition in Singapore by FamilyTutor
It is normal for students to develop a phobia of secondary maths. But, instead of scolding the student, comparing them to others, and labeling them 'slow learners,' parents – despite their busy work schedules or pure ignorance – can find the best and simplest solution by getting secondary maths tuition in Singapore from FamilyTutor. Maths does not have to be a lifetime struggle when parents invest in maths tuition, especially from qualified and experienced tutors from FamilyTutor.