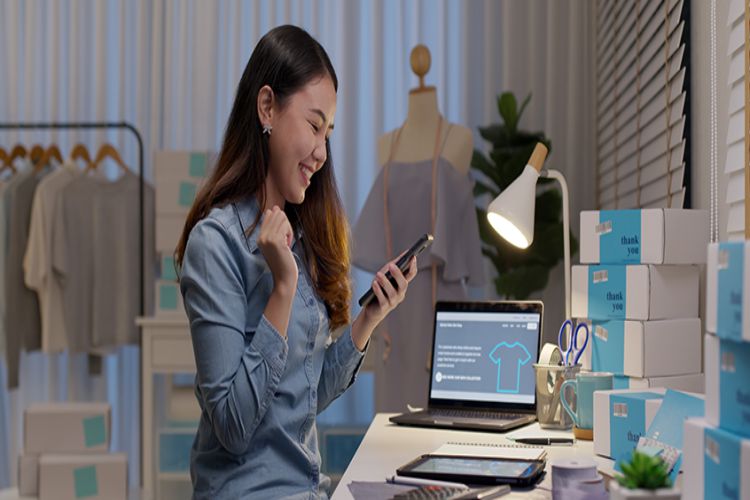 In today's technology-driven world, small businesses increasingly rely on digital systems and online platforms to run their operations. While these advancements offer numerous benefits, they expose small businesses to cybersecurity risks. Cyberattacks can be catastrophic for small businesses, resulting in data breaches, financial losses, and reputational damage. Conducting a regular Cybersecurity Audit can provide you peace of mind that your information is secure.
This article outlines essential cybersecurity tips for small businesses to protect themselves from cyber threats. By implementing these measures, small businesses can ensure that their operations remain secure and that their sensitive data remains protected.
5 Essential Cybersecurity Tips for Small Businesses
1. Regular Software and Patch Updates
Many individuals may need to realize the importance of manually updating software or systems. They are accustomed to automatic computer and laptop updates – particularly from Windows or Windows-based programs. However, it is crucial to remember that ensuring your software and systems are up-to-date is essential for optimal performance, security, and functionality. Therefore, pay attention to the importance of manual updates in maintaining the health and efficiency of your technology.
In today's digital age, it is essential to keep your technology up-to-date to protect your business from cyber threats. While many software updates are automatic, some require manual updates, like the firmware on your WiFi router. These updates often include crucial security patches that help safeguard your router and all the devices connected to it. Without these updates, your business could be vulnerable to cyber-attacks. That's why it's essential to regularly update your wireless router's firmware and all other devices in your workplace, such as printers and scanners.
2. Secure Mobile Devices
As a small business owner, you're always on the go, conducting business via phone or laptop. But with this convenience comes the risk of cyber threats, especially when connecting to networks outside your office network. To safeguard your mobile devices, using a Virtual Private Network (VPN) when accessing your business materials on open WiFi networks in public places like cafes and libraries is essential. In addition, investing in mobile devices designated solely for office use is highly recommended if you have the budget. This way, you can prevent mixing business data with personal accounts, which are often easier targets for hackers. With these precautions, you can conduct your business with peace of mind, knowing your devices are secure against potential threats.
One of the most common ways criminals gain access to your network is by tricking you into downloading malware onto your mobile devices. This can be easily avoided by being cautious when opening emails, messages, links, or attachments from unfamiliar or suspicious sources. In addition, it's essential to ensure that your passwords are strong and unique—weak or reused passwords commonly cause data breaches that aim to steal intellectual property. Consider using multi-factor verification whenever possible, and if remembering passwords is a challenge, use a password manager. It's also essential to restrict access to sensitive information to only those employees who require it to perform their work. Make sure to assume that every employee needs access to everything.
3. Train Your Employees
Did you know your employees could leave your business vulnerable to a cyber attack? Unfortunately, data breaches caused by insiders are all too common in today's world. Whether intentional or accidental, cybercriminals can gain access to your networks through careless or malicious employees. While the exact statistics may vary depending on your country and industry sector, it's undeniable that insider threats pose a significant risk to your business's security. Don't let your employees be the weak link in your cybersecurity chain. Instead, take proactive measures to protect your sensitive data and networks today.
Employee-initiated attacks can occur due to various scenarios, such as accidental disclosure of login credentials or losing a work tablet. Additionally, employees may unknowingly open fraudulent emails that can unleash viruses on your business' network. To safeguard against internal threats, investing in cybersecurity training for your employees is crucial. This training should include educating staff on the significance of using strong passwords and how to identify phishing emails. It is also vital to establish clear policies outlining the handling and protection of customer information and other essential data.
4. Use a Firewall
Securing your business from cyber threats should be a top priority, and the first step towards achieving that goal is by putting up a firewall. It serves as the first line of defense and is crucial in safeguarding your small business network. While your operating system may come with a software firewall, it's recommended to consider upgrading to a more advanced version that suits your business needs. Alternatively, installing a hardware firewall protects all devices on your office network, regardless of whether they have a software firewall. However, if you have remote employees, more than a hardware firewall is needed to protect their devices.
In this case, it's best to install an advanced software firewall on the computers they use for work to ensure all devices are protected against cyber threats. Protect your business from the dangers of cybercrime by taking this essential step in constructing your cyber fortress.
5. Strong Passwords And Two-Factor Authentication
Small businesses must know the importance of solid passwords when safeguarding against cyber threats. A good password should be difficult to guess while still being accessible for the user to remember. To ensure maximum protection, passwords should be at least eight characters long and include upper- and lower-case letters, numbers, and symbols. It's also essential to avoid having any personal information, such as your name or birth date. By following these simple tips, small businesses can proactively secure their online accounts and protect themselves against potential attacks.
In today's digital age, cyber-attacks have become a significant threat to businesses of all sizes. As such, companies must implement robust security measures to safeguard against cyber attacks. While creating strong passwords is a good start, businesses should also consider adding an extra layer of security through two-factor authentication. This involves users entering a second code sent to their phone or email after entering the first code. By requiring attackers to access an account with two separate pieces of information, two-factor authentication significantly reduces the chances of a cyber attack.
Conclusion
Small businesses are increasingly becoming targets of cybercriminals due to their perceived vulnerability. Therefore, small business owners must prioritize cybersecurity to protect their businesses and customers. Small businesses can significantly reduce their risk of cyber attacks by implementing these essential cybersecurity tips, including educating employees, securing networks, and using strong passwords. Investing in cybersecurity is a necessary expense that can save businesses from potentially devastating financial and reputational addition small sequences. Small businesses can thrive in today's digital age by taking proactive measures to protect their business and customer data.
Post courtesy: Cyber74, Cybersecurity Solutions Provide