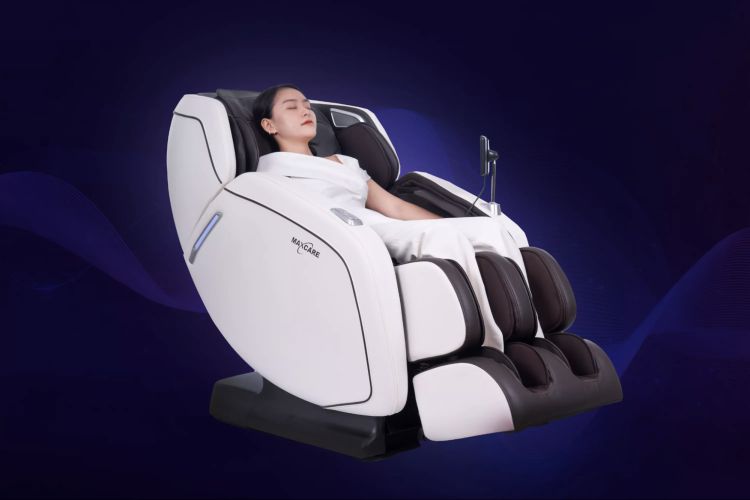 Research has shown that weight loss involves reducing the accumulation of excess body fat through a reduction in food intake, ensuring that the caloric intake is lower than the calories expended, while also expending energy through physical activities and exercise to decrease fat. Therefore, using a massage chair merely supports weight loss but is not an optimal weight loss method.
Massage chairs can provide relaxation and some temporary relief from muscle tension, they do not actively burn calories or contribute significantly to weight loss. To lose weight, you should focus on a combination of a balanced diet and regular physical activity.
However, during the weight loss journey, utilizing a massage chair can assist in getting quicker and more effective results. Let's read this article to gain a deeper understanding!
1. How does a massage chair support weight loss?
A massage chair supports users in their weight loss efforts through the effects of transmitted vibrations, oscillations, and specific massage techniques. These actions from the massage chair stimulate improved blood circulation throughout the body. When blood circulates rapidly, it enhances metabolic exchange, effectively burning more excess calories. Accumulated areas of excess calories such as the abdomen, hips, arms, and legs can be gradually reduced when combined with regular exercise routines.
Additionally, the massage chair's modes such as heat massage and airbag massage contribute to firming and toning the muscles and outer skin. As a result, your overall physique will improve significantly, becoming leaner compared to before using the massage chair.
A massage chair supports users in their weight loss thanks to the effects of transmitted vibrations, oscillations, and specific massage techniques.
2. The benefits of a massage chair in weight loss
Below are some prominent benefits of a massage chair for your weight loss:
Relaxing muscles effectively: When engaging in physical exercises for weight loss, the muscles in the body can become tense and fatigued. The acupressure movements and gentle kneading provided by the massage chair penetrate deep within, effectively relaxing the muscles.
Enhancing the functioning of the digestive system: The massage chair deeply affects the internal digestive organs. If the digestive system operates effectively, the body can alleviate conditions such as stomach discomfort, and especially reduce the accumulation of excess fat in areas like the abdomen, hips, thighs, and so on.
Increasing blood circulation: Using a massage chair daily for a specific period will provide you with abundant energy and improved health. As a result, metabolic processes within the body are enhanced more effortlessly, helping you get effective and safe weight loss.
Reducing stress: When facing pressures, there is a tendency for individuals to consume food uncontrollably as a means of relief. Massage chair support in providing comfort, and relaxation, and reduces stress, tension, and fatigue thanks to the integrated intelligent bidirectional rotating roller system that deeply targets the body's acupoints.
Relaxing muscles effectively, enhancing the functioning of the digestive system, increasing blood circulation, and reducing stress are some benefits for those who are losing weight.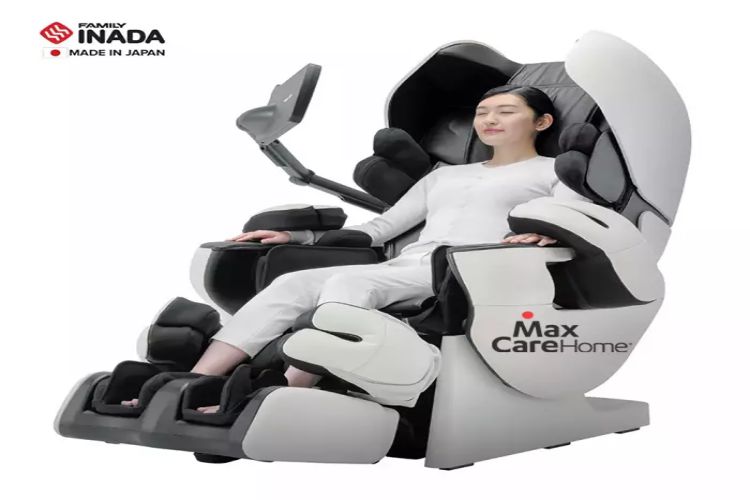 A massage chair brings numerous amazing benefits to those who are in the process of weight loss.
3. Guidelines for using a massage chair to effectively support weight loss
A massage chair supports users in their weight loss journey, but its effectiveness can be enhanced significantly if used correctly:
Focusing massage modes on the abdominal, hip, and thigh areas: These areas tend to accumulate excess fat most easily on the body. Therefore, massage modes involving kneading, pressing, or vibrations directly target these regions, assisting in softening fatty tissues, stimulating liquefaction, and accelerating the elimination of excess fat.
Selecting full-body massage mode for muscle toning: A full-body massage mode will effectively impact various muscle groups with high intensity, thereby enhancing the connective density among muscle areas for a more streamlined and firmer appearance.
Leveraging Infrared Heat Massage: When utilizing this feature, specific body areas receive a warm massage to a certain degree, promoting improved blood circulation and boosting metabolic exchange speed, enhancing overall energy metabolism throughout the body.
By using a massage chair correctly and making the most of its modern technologies to support weight loss, you can attain a lean and toned physique.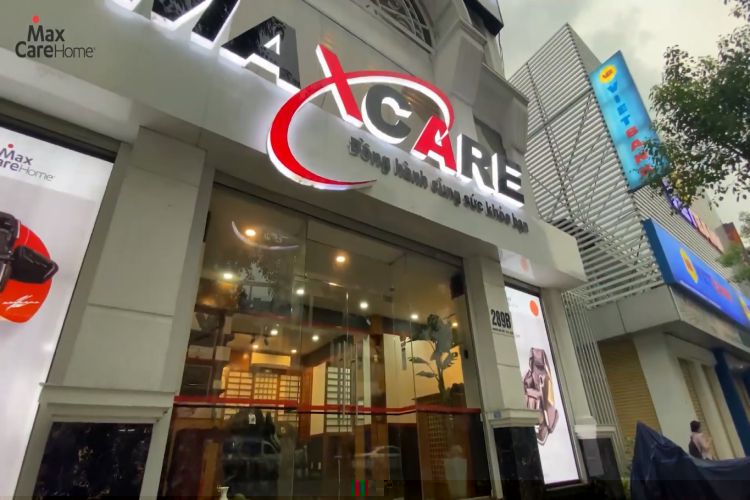 If you use a massage chair correctly and engage in regular exercise, you can effectively and quickly lose weight.
4. Maxcare – The Japanese brand that provides effective weight loss support massage chairs
Maxcare is a reputable Japanese brand in the field of massage chairs, well-known and trusted by numerous customers due to its top-quality products and exceptional results. Maxcare offers a diverse range of modern massage chair models equipped with premium features, effectively supporting users' health and well-being.
The massage chairs at Maxcare are integrated with advanced technologies, including 4D roller massage technology, a specialized acupressure roller system, and infrared heat massage mode. These features not only support effective weight loss but also provide various other health benefits for users.
To explore more about Maxcare's massage chair lines, you can visit https://maxcare.com.vn/ghe-massage/
Maxcare – Japanese brand that offers high-quality massage chairs for users to improve their health effectively.
Furthermore, when purchasing a massage chair from Maxcare Home, customers will enjoy several notable benefits, including:
Fast and free delivery and installation services.
A 24/7 customer care hotline is available to provide assistance with any issues or inquiries..
Thoughtful guidance is offered to help customers choose the massage chair that best suits their needs.
Customers are given the opportunity for a home trial of the massage chair to ensure product quality and experience before making a purchase decision.
Convenient and diverse installment options with favorable interest rates provide customers with the chance to own a high-quality massage chair without financial pressure.
A commitment to lifelong maintenance support, ensuring the chair's long-lasting operation.
In summary, utilizing a massage chair doesn't result in rapid weight loss, but it effectively supports weight loss efforts. Moreover, understanding how to use it appropriately can make the weight loss process even more effective.
Therefore, if you're considering using a massage chair to assist in your weight loss journey, you can directly contact the hotline at (+84) 0989 255 355 for consultation and to choose a massage chair from a range of modern and suitable product lines.