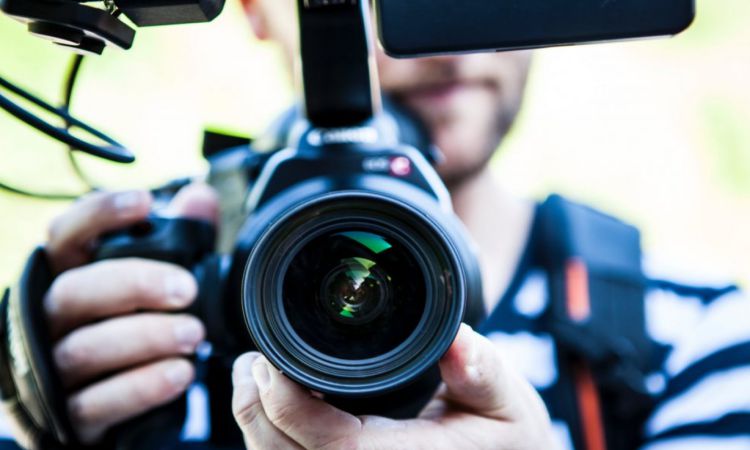 Filming cameras are essential tools for capturing high-quality footage, whether for personal or professional use. These cameras come in a variety of types and models, each with unique features and specifications suited for different purposes.
From compact handheld cameras to large-scale cinematography lenses, filming cameras offer a broad range of options for aspiring filmmakers and seasoned professionals alike. They enable users to capture stunning visuals and sharp audio and implement a range of creative techniques, including slow-motion, time-lapse, and high dynamic range (HDR) imagery. Whether shooting a documentary, a feature film, or a social media video, investing in the best film camera is key to producing professional-grade content.
DSLR Cameras
Filmmakers and photographers frequently use DSLR cameras. They provide excellent image and video capture capabilities in addition to the flexibility to switch lenses to accommodate various shooting scenarios. DSLRs are adaptable and may be utilized for a variety of filming tasks, including music videos, advertisements, and documentary-style content.
Mirrorless Cameras
Filmmakers are increasingly using mirrorless cameras because of their small size and high-quality video capabilities. They resemble DSLR cameras but lack the mirror mechanism that makes DSLR cameras heavier and less portable. For filmmakers who have to shoot in confined locations or transport their gear, mirrorless cameras can be a terrific solution.
Cinema Cameras
Cinema cameras provide high-quality video and image capture and are created exclusively for the movie industry. They can have a variety of professional features, including high frame rates, raw recording, and professional audio inputs, and are frequently bigger and heavier than DSLR or mirrorless cameras. TV shows, movies, and advertising frequently employ cinema cameras.
Action Cameras
Small and portable action cameras are made to be fastened to helmets, bicycles, and other gear to capture action photos. Extreme sports, outdoor activities, and other fast-paced action are perfect subjects for them. Typically shockproof and waterproof, action cameras are strong and able to survive hard handling.
Camcorders
A traditional sort of filming camera that is still extensively used today is a camcorder. They have zoom lenses and built-in microphones because they are intended for shooting video. For recording family gatherings, weddings, and other important events, camcorders can be a fantastic choice.
360-Degree Cameras
360-degree cameras are designed to capture footage from all directions, creating an immersive viewing experience for viewers. They are typically small and lightweight, and some models can be attached to smartphones for easy use. 360-degree cameras can be a great option for filming virtual reality content, immersive experiences, and even real estate tours.
Smartphone Cameras
Smartphone cameras have come a long way in recent years and are now capable of capturing high-quality video and images. Many smartphones come with advanced camera features such as slow-motion, time-lapse, and image stabilization. Smartphone cameras can be a great option for filmmakers on a budget or those who need to shoot on the go.
Drone Cameras
Drone cameras are a popular choice for capturing aerial footage. They are equipped with high-quality cameras that can capture stunning images and videos from above. Drone cameras can be a great option for filming landscapes, real estate, and events from a unique perspective. However, drone use is subject to regulations, and filmmakers should be aware of the rules and regulations in their area before flying.