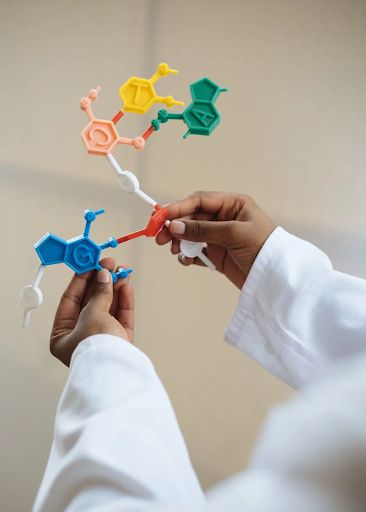 The International General Certificate of Secondary Education (IGCSE) Biology is an international qualification for students aged 14 to 16 years old. This exam provides a rigorous and comprehensive examination of the fundamentals of biology and is accepted by universities worldwide as a valid qualification. It covers a range of topics including genetics, ecology, cell biology, physiology, and biochemistry. 
The IGCSE Biology syllabus includes both theoretical knowledge as well as practical skills which are necessary for further study in the subject or related fields. Students can expect to gain an understanding of how biological systems work in both ecological and evolutionary contexts. With this knowledge, they will be able to develop their own research projects or go on to pursue other courses such as medicine or biotechnology at the university level.
Cell Structure and Function: Prokaryotic and Eukaryotic Cells
Cells are the fundamental unit of life, and understanding their structure and function is essential to understanding how living organisms work. All cells share a common set of components that enable them to carry out the many functions required for life. These components include a cell membrane, genetic material, ribosomes, and other organelles. However, there are two distinct types of cells — prokaryotic and eukaryotic — each with its own unique structures and functions.
Prokaryotic cells are single-celled organisms that lack a nucleus or any other internal membrane-bound organelles. They have relatively simple structures but can still perform complex functions such as photosynthesis or respiration. The genetic material in prokaryotes is located within an area called the nucleoid region which lacks any type of nuclear envelope or nuclear membrane found in eukaryotes. Additionally, they have smaller ribosomes than those found in eukaryotes as well as some additional organelles such as flagella used for locomotion or pili used for attachment to surfaces or other bacteria during conjugation (the transfer of genetic material between two bacteria).
Plant Cell Structure and Function
Plant cells are the building blocks of all plants and are responsible for carrying out the essential functions that enable plants to survive in their environment. Plant cells are eukaryotic, meaning they contain a nucleus and other organelles surrounded by a membrane. The organelles found in plant cells include mitochondria, Golgi apparatus, endoplasmic reticulum, ribosomes, vacuoles, and chloroplasts. Each of these organelles has its own role within the cell and works together to keep the plant alive.
The nucleus is the control center of a cell and contains genetic information stored in chromosomes. This genetic information helps determine how proteins will be made in order for growth and development to take place. The nucleolus is located within the nucleus and is responsible for creating ribosomes which help with protein production from mRNA molecules that have been transcribed from DNA sequences.
The mitochondria are known as "powerhouses" because they produce ATP (adenosine triphosphate), which is used as an energy source throughout all cellular processes; it also helps keep other organelles working properly by providing them with energy when needed.
Animal Cell Structure and Function
Animal cells are the building blocks of life, and their structure and function are essential for keeping organisms alive. Animal cells have many specialized structures that give them their unique function. This article will explore these structures and explain how they work together to create a functioning cell.
The most basic structure of an animal cell is the plasma membrane, which functions as a barrier between the inside and outside of the cell, allowing certain molecules in while keeping others out. The membrane also contains proteins that act as receptors for receiving signals from other parts of the body or from its environment. Inside the plasma membrane are specialized organelles that perform specific functions within the cell. 
The nucleus is one such organelle, and it acts as both a control center for cellular activities as well as a repository for genetic material in DNA form. It is composed of two major components: chromatin (DNA strands) and nucleolus (RNA). Chromatin makes up most of what can be seen under a microscope, while nucleolus produces RNA molecules necessary to synthesize proteins from genetic information stored in DNA strands inside chromatin bodies.
Transport Systems in Plants and Animals
Transport systems are vital for plants and animals to obtain the resources they need to survive. In plants, transport systems help provide water and nutrients, while in animals they help move oxygen and other substances around the body. Both plants and animals have evolved complex networks of vessels, tubes, and cells that are responsible for transporting these essential materials throughout their bodies.
In plants, the material is transported through a system of specialized cells known as the xylem and phloem. The xylem is responsible for transporting water up from the roots to other parts of the plant where it's needed for photosynthesis and growth. Meanwhile, the phloem transports food (in the form of sugars) from leaves down to other parts of the plant that need it for energy or storage. All this transportation happens due to pressure differences between different areas within a plant — when there's more pressure in one area than another it pushes material along until equilibrium is reached again.
Animals also rely on specialized structures for transportation within their bodies — namely blood vessels such as arteries and veins that carry oxygenated blood throughout their organs via their circulatory system. 
Homeostasis in Organisms
Homeostasis is the process of maintaining a steady, balanced state in an organism's internal environment. It is essential for the survival and proper functioning of all living organisms. Homeostatic mechanisms help ensure that essential physiological functions remain regulated in order to maintain life. Without homeostasis, organisms would be unable to survive in a changing and unpredictable environment. 
In humans, homeostasis is maintained through a complex network of physiological processes involving hormones, organs, and other systems. The body regulates temperature by releasing sweat when it gets too hot and generating heat when it gets too cold. Blood sugar levels are also regulated to support normal metabolic functioning; if blood sugar drops too low or goes too high, the pancreas produces hormones that either raise or lower blood sugar levels accordingly. The kidneys also play an important role in homeostasis by regulating fluid balance within the body through urine production and the excretion of waste products from digestion. 
Reproduction in Single-Celled Organisms
Reproduction is a necessary process for any species to survive and thrive. In the case of single-celled organisms, asexual reproduction is the primary form of creating offspring due to their lack of a partner. Through this method, these organisms are able to replicate themselves and create new cells with identical genetic material.
Asexual reproduction in single-celled organisms can take several forms depending on the species, but they all involve one parent organism dividing itself into two or more daughter cells. This process can be seen in bacteria, protists, and some fungi that use binary fission as their primary form of reproducing. Binary fission involves cleaving one cell into two equal parts through mitosis and cytokinesis so that each daughter cell carries exactly half the genetic material from its parent cell. Another type of asexual reproduction seen in some unicellular organisms is budding; this involves an outgrowth from an existing cell which eventually matures into another organism with identical genetics as its "parent" cell.
Conclusion
IGCSE Biology is a comprehensive and rewarding course of study that can help students gain a deep understanding of the complex systems that govern life on Earth. From the basics of cellular structure and function to the intricate details of ecosystems, students can explore an array of topics that will prepare them for future studies in biology or related fields. With its rigorous content and creative assessment methods, IGCSE Biology offers an excellent foundation for success in any scientific field.