A majority of college students in the United States feel they are struggling financially, according to a recent survey. Financial issues can cause great stress for students and may even risk their ability to graduate. That is why financial literacy is an essential skill that every college student should acquire.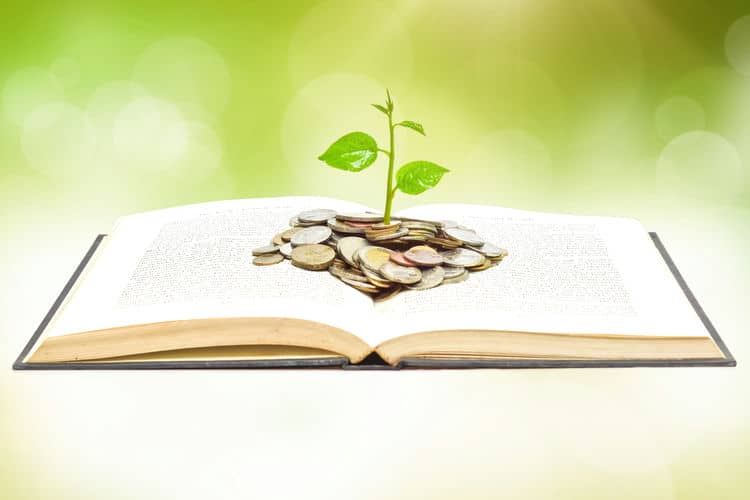 This blog post aims to bridge that gap by providing a crash course in financial literacy for college students. Here, we will highlight practical tips to help you make the most of your available finances. Let's get started.
Money Management
Budgeting is the cornerstone of financial literacy. It involves creating a plan for how you will allocate your income and manage your expenses. Let's take a look at some tips to get you started.
Track Your Income and Expenses
Tracking your income and expenses is a crucial step in financial literacy and budgeting. By accurately monitoring your cash flow, you gain a clear understanding of where your money comes from and where it goes.
Firstly, consider your income sources, which may include:
Part-time jobs
Internships
Scholarships
Allowances
Any other funds you receive regularly
Make a list of these income sources and their respective amounts. If you have variable income, estimate an average based on previous earnings. Click here to learn about filing taxes in college.
Next, take the time to list your fixed expenses. These are regular expenses that remain relatively constant from month to month. They typically include the following:
Rent
Utilities
Insurance premiums
Student loan payments
Subscription services
Write down each fixed expense and its corresponding amount. Next, tackle your variable expenses. These are costs that fluctuate from month to month and depend on your choices and lifestyle.
Variable expenses include groceries, dining out, transportation, entertainment, shopping, and personal care products. Keep track of these expenses by saving receipts or utilizing mobile apps or online tools that categorize your spending automatically.
Set Financial Goals
Setting financial goals is a vital aspect of financial literacy and personal finance management. Clear and well-defined goals provide direction, motivation, and a sense of purpose to your financial decisions.
Start by distinguishing between short-term and long-term financial goals. Short-term goals typically cover a period of one year or less, while long-term goals extend beyond one year.
Short-term goals could include purchasing a new laptop or paying off a credit card balance. Long-term goals might involve saving for a down payment on a house, funding retirement, or starting a business.
You should aim to make goals specific and measurable. Instead of saying, "I want to save money," define the exact amount you want to save and the timeframe in which you plan to achieve it. For example, "I want to save $5,000 for an emergency fund within the next 12 months."
If you have multiple financial goals, it's crucial that you prioritize them. Consider the importance, urgency, and feasibility of each goal. Rank them in order of significance and focus your efforts on the most important ones. By prioritizing your goals, you can allocate your resources and time effectively.
Create a Realistic Budget
Creating a realistic budget is a fundamental step in financial literacy and personal finance management.
Based on your income and expenses, create a budget that ensures you spend less than you earn. Allocate funds for essentials first, and then consider discretionary expenses. Be realistic and flexible, allowing room for unexpected expenses and savings.
Ensure that your budget is realistic and adaptable to unexpected expenses or changes in your financial circumstances. Be honest with yourself about your spending habits and avoid underestimating expenses.
Track Your Progress
Tracking your progress is an essential part of financial literacy and personal finance management. It enables you to track your financial progress, remain on track with your goals, and make sound financial decisions.
You can also break down your goals into smaller, measurable milestones. By setting milestones, you can track your progress more frequently and celebrate achievements along the way. For example, if your goal is to save $10,000, you might set milestones at $2,500 increments to help you stay motivated.
Ultimately, tracking your progress allows you to see how far you've come. It also keeps you motivated to continue working towards your financial goals.
Banking and Saving
Understanding basic banking concepts and establishing good saving habits are crucial aspects of financial literacy. Here are some important considerations on this point.
Choosing the Right Bank Account 
Choosing the right bank account is an important decision that can have a significant impact on your financial management. Firstly, identify your financial needs and objectives.
For example, are you looking for an account for everyday expenses, bill payments, or savings? Understanding your specific requirements will help you narrow down the options and find an account that meets your needs.
You should also familiarize yourself with different types of bank accounts, such as:
Checking accounts
Savings accounts
Money market accounts
Certificates of deposit (CDs)
Each account type has its own features, benefits, and limitations. Once you have chosen an account, regularly review it to ensure it continues to meet your needs as your circumstances evolve.
Establish an Emergency Fund
Establishing an emergency fund is a critical component of financial literacy and responsible money management. An emergency fund acts as a safety net. It provides you with financial security and peace of mind during unexpected situations or emergencies.
Start by setting an amount for your emergency fund. Everyone is different, though, so consider factors such as your job stability, dependents, health, and any potential risks or financial obligations you may have.
If saving a large amount seems overwhelming, start with a smaller goal and build your emergency fund gradually. Consistency is key. You can also automate your savings by setting up automatic transfers from your checking account to your emergency fund account.
Automate Savings
Let's expand a little on that last point. Automating your savings is a powerful strategy to help you reach your financial goals and build a strong financial foundation.
You can contact your bank or financial institution to set up automatic transfers from your checking account to your savings or investment accounts. You can typically schedule transfers on a weekly, bi-weekly, or monthly basis. Set the transfers to align with your pay schedule to ensure a consistent and timely contribution.
If you're new to saving or have limited funds available, it's okay to start small. Begin by automating a modest amount that won't strain your budget. Remember, every little helps.
Credit and Debt Management
Credit cards and loans can be powerful financial tools when used responsibly. However, mismanagement can lead to significant debt and financial stress. Let's take a closer look at what you need to know.
Understanding Credit Scores
Understanding credit scores is crucial for financial literacy as it plays a significant role in your financial well-being. A credit score is a three-digit number.
Lenders, such as banks, credit card issuers, and lenders, use credit scores to assess the risk of lending to individuals. They are also considered by landlords, insurance companies, and even employers in some cases. A good credit score can save you money and open doors to financial opportunities.
Credit scores are calculated based on several factors. The most common credit scoring model is the FICO score, which considers the following components:
Payment history
Credit utilization
Length of credit history
Credit mix
New credit
Credit scores typically range from 300 to 850, with higher scores indicating better creditworthiness. For example, a score of between 800 and 850 is regarded as excellent.
A poor credit score is typically between 300 and 579. This indicates a high risk to lenders. It may make it challenging to obtain credit.
Responsible Credit Card Usage
Responsible credit card usage is an essential aspect of financial literacy. It can have a significant impact on your credit score, financial well-being, and overall financial health.
Before using a credit card, familiarize yourself with the terms and conditions, including interest rates, fees, and grace periods. Read the fine print and ensure you understand how interest is calculated, what fees may be imposed, and any applicable rewards or benefits.
Remember to create a monthly budget that outlines your income and expenses, including your credit card payments. Set spending limits for different categories and ensure that your credit card expenses align with your budget. Avoid relying on credit cards to cover expenses that you cannot afford to pay off in full each month.
Managing Student Loans
Managing student loans is a crucial aspect of financial literacy, especially for college students and recent graduates. Student loans can provide access to education and career opportunities. However, they require careful management to avoid excessive debt and financial stress.
Take the time to familiarize yourself with the terms and conditions of your student loans. It's important, for example, to know the interest rates, repayment plans, grace periods, and any associated fees.
Develop a repayment plan that fits your financial situation and goals. There are various options when it comes to repayment, including:
Standard repayment
Extended payment
Income-driven repayment plans
Refinancing
Calculate how much you need to pay each month to repay the loan within the desired timeframe. Also, remember to include your loan payments in your monthly budget.
Avoiding Excessive Debt
Avoiding excessive debt is a fundamental aspect of financial literacy. It is also essential for maintaining a healthy financial life as excessive debt can lead to:
Financial stress
Limited financial opportunities
Difficulty in achieving long-term financial goals
Creating a budget is a crucial step in managing your finances and preventing excessive debt. You should start by tracking your income and expenses to gain a clear understanding of your financial situation. Stick to your budget and avoid overspending in areas that can lead to unnecessary debt.
Distinguishing between wants and needs is essential to prevent unnecessary spending and accumulating debt. Prioritize essential expenses like:
Housing
Utilities
Food
Transportation
Healthcare
Differentiate between essential needs and discretionary wants, and make conscious spending choices accordingly. If you're considering student loans, carefully evaluate the amount you truly need for your education.
You may be able to minimize borrowing by exploring other options. These can include scholarships, grants, and part-time work opportunities. If you're struggling with debt or finding it challenging to manage your finances, don't hesitate to seek professional advice.
A Crash Course in Financial Literacy
Ultimately, financial literacy is an ongoing journey. This crash course provides a solid foundation for college students. Armed with financial literacy, you'll be better equipped to make informed decisions, achieve your goals, and build a secure financial future.
Like this blog post on financial tips? Be sure to check out our other informative articles on a wide range of interesting topics.