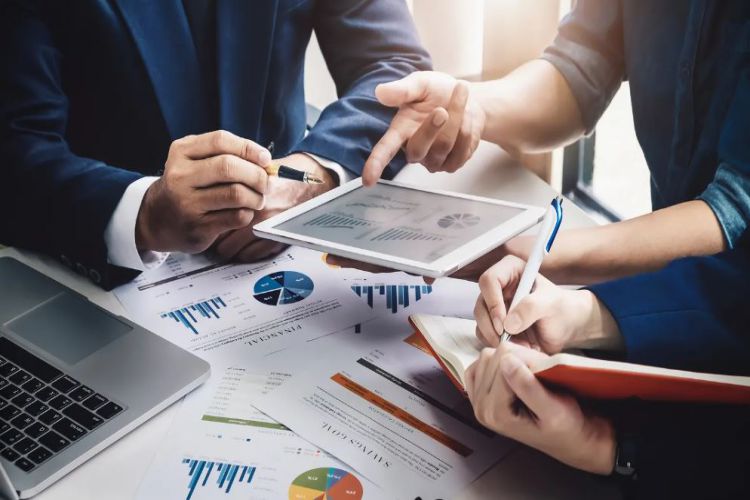 A financial planner is a professional who helps individuals and businesses to manage their finances, investments, and assets effectively. They provide financial advice, create customized financial plans, and offer ongoing support to help clients achieve their financial goals.
Services Typically Offered by Financial Planners
Retirement planning: They can help you determine how much money to save for retirement and the best ways to save and invest your money to achieve your retirement goals.
Investment planning: They can help you make investment decisions based on your risk tolerance, financial goals, and market conditions.
Tax planning: They can help you minimize your tax liability by identifying tax-saving opportunities.
Estate Planning: They can help you create a plan for transferring your assets to your heirs or beneficiaries in a tax-efficient manner.
Top Benefits of Hiring a Financial Planner
Expertise: Financial planners like Harding Financial Group possess the skills and knowledge of all aspects of personal finance. They can provide guidance and advice to help you make informed decisions.
Customized plans: They can create a customized financial plan based on your needs and goals.
Objective advice: Since financial planners are independent and objective, they can provide unbiased advice, not influenced by commissions or sales quotas.
Time-saving: Hiring a financial planner can save time and effort by handling complex financial tasks and allowing you to focus on other aspects of your life.
How to Choose a Financial Planner
Determine your financial goals: You must be clear about what you want to achieve financially. According to Forbes, your goals should be realistic. It will help you find a financial planner best suited to your needs.
Check their credentials: Look for a financial planner with the necessary qualifications, licenses, and certifications. These may include Certified Financial Planner (CFP), Chartered Financial Analyst (CFA), or Chartered Financial Consultant (ChFC).
Check their experience: Look for a financial planner who has experience working with clients in situations similar to yours. Ask about their areas of specialization, how long they have been in practice, and how they work with clients.
Check their fees and compensation: Understand how you will compensate the financial planner. Some financial planners charge fees, while others may receive commissions from recommended products. Understanding the compensation method will help you to assess if there's any potential conflict of interest.
Check references: Ask for references from clients who have worked with the financial planner. Contact these references to get an idea of their experience with the planner.
Meet with the planner: Schedule an initial meeting with the financial planner to get to know them better. It is an opportunity for you to ask questions, discuss your financial goals, and get a sense of their approach and communication style.
Trust your gut: Ultimately, you want to work with a financial planner who you feel comfortable with and trust. If you have any doubts or concerns, you should keep looking until you find a financial planner who feels right.
Conclusion 
A financial planner can help you make the most of your money, avoid costly mistakes, and achieve your financial goals. Choosing the right financial planner is vital because it can significantly impact your financial future.