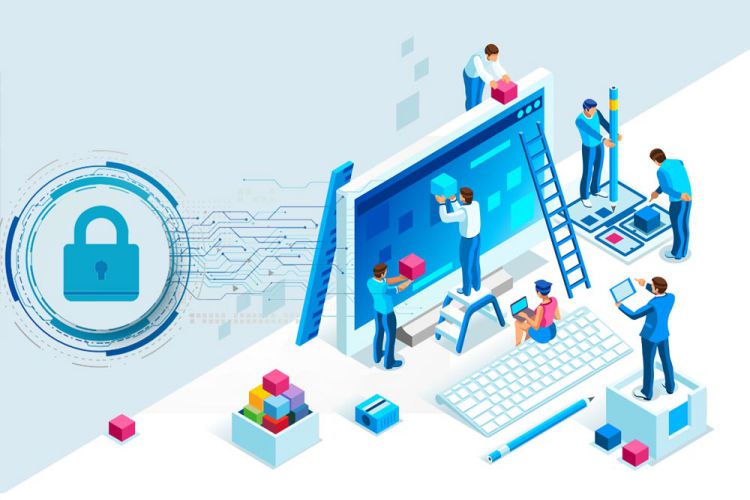 Vulnerability management is critical to maintaining the security of any organization's systems and data. It involves identifying potential vulnerabilities, assessing their risk level, and taking steps to mitigate or eliminate them. This can include implementing software patches, updating security protocols, or conducting regular security assessments. With the increasing frequency and sophistication of cyber attacks, vulnerability management has become essential to any organization's overall security strategy. Contact IT Consulting Miami experts to develop an effective vulnerability management strategy.
Effective technology vulnerability management requires a comprehensive approach that includes regular scanning and testing, patching and updating software, employee training and awareness programs, and ongoing monitoring and analysis. By taking a proactive approach to vulnerability management, organizations can reduce their cyber-attack risk and protect their sensitive data from being compromised.
Vulnerability Management Process
Identify Your Assets
When it comes to vulnerability management, one of the first steps is to identify your assets. This means taking stock of all the hardware, software, and data that your organization owns or manages. By knowing what you have, you can better understand where vulnerabilities may exist and prioritize your efforts accordingly. To identify your assets, start by conducting a thorough inventory of all IT resources. This can include servers, workstations, mobile devices, network equipment, and more. Once you have a complete list of assets, categorize them based on their criticality to business operations and level of risk.
An asset can be anything of value to the organization, such as hardware, software, data, or even personnel. By identifying these assets and their importance to the organization, you can determine which vulnerabilities pose the most significant risk and require immediate attention. This allows for a more targeted and efficient approach to vulnerability management, ultimately leading to better protection against potential threats. Additionally, regularly reviewing and updating your list of assets can help ensure that you are staying current with changes in your organization's infrastructure and priorities.
Thus, by taking the time to identify your assets, you can strengthen your overall security posture and reduce the risk of cyberattacks or data breaches.
Conduct Vulnerability Assessment
A vulnerability assessment is an essential step in the process of identifying and mitigating potential risks to the security of an organization's information systems. It involves gathering and analyzing data about the current state of an organization's IT infrastructure, applications, and processes to identify any potential security vulnerabilities that may exist.
It helps identify weaknesses in the system and provides recommendations for mitigating them. By performing a vulnerability assessment, organizations can identify potential threats and take steps to protect their assets from malicious actors. A vulnerability assessment involves scanning networks and systems, identifying vulnerabilities, and evaluating their impact on the organization. It also includes assessing the effectiveness of existing security measures, determining whether additional controls are necessary, and developing plans for implementing them.
By performing regular vulnerability assessments, you can ensure that any new threats or vulnerabilities are quickly identified and mitigated. This will help keep your data safe and secure while reducing the risk of breaches or cyberattacks.
Prioritize Vulnerabilities According to Threat Level
Prioritizing vulnerabilities by threat level is an important aspect of the vulnerability management process. Not all vulnerabilities are created equal; some pose a greater risk to your system than others. By prioritizing vulnerabilities based on their potential impact and likelihood of exploitation, you can focus your resources on addressing the most critical issues first. This can reduce the overall risk to your system and prevent potential security breaches. To prioritize vulnerabilities effectively, it is important to have a clear understanding of the threats facing your organization and the potential impact they could have. 
By assigning a threat level to each vulnerability, organizations can determine which ones require immediate attention and which can be addressed later. Typically, vulnerabilities are categorized into high, medium, and low threat levels based on factors such as the potential impact on the system and the likelihood of exploitation. High-threat vulnerabilities should be addressed immediately, while medium- and low-threat vulnerabilities can be prioritized based on available resources and risk tolerance. By following a systematic approach to vulnerability management and prioritizing vulnerabilities by their threat level, organizations can ensure that they are first addressing the most critical security risks.
Working with a team of experienced cybersecurity professionals can help you prioritize vulnerabilities appropriately and take steps to protect your systems from potential threats.
Remediate Vulnerabilities
Remediating vulnerability is a critical aspect of maintaining the security of any organization. A vulnerability management process can ensure that vulnerabilities are identified, prioritized, and remediated in a timely manner. The process typically involves several steps, including vulnerability scanning and assessment, risk analysis, and remediation planning. 
Once vulnerabilities have been identified, they should be prioritized based on their severity and potential impact on the organization's systems and data. Remediation efforts may include patching software, changing system configurations, or implementing additional security controls. It is essential to regularly monitor and reassess the effectiveness of the vulnerability management process to ensure that it remains effective in mitigating threats to the organization's security.
Regularly conducting vulnerability assessments and following a thorough vulnerability management process can help to keep your systems secure and protect your organization from cyber threats.
Document Activities
Documenting activities is an essential part of any vulnerability management process. You can ensure that your organization fully complies with industry standards and regulations by keeping careful records of all assessments, scans, and remediation efforts. This documentation can also help you identify patterns and trends in your security posture, allowing you to make more informed decisions about where to allocate resources and focus your efforts. Additionally, having detailed records of your vulnerability management process can be invaluable in the event of a breach or audit, as it demonstrates a proactive approach to security and can help protect your organization from legal liability.
To document vulnerability management activities, it is important to establish a standardized process for recording and reporting vulnerabilities. This may involve using a dedicated tool or platform to capture and track vulnerability data and establishing clear roles and responsibilities for managing the process. By taking a structured approach to document vulnerability management activities, organizations can improve their security posture while also demonstrating their commitment to effective risk management.
Additionally, having clear documentation can make it easier to communicate with stakeholders and ensure everyone is on the same page regarding the status of vulnerabilities within your organization. Overall, taking the time to document your vulnerability management activities can improve the effectiveness and efficiency of your security program.
Post courtesy: James Richards, CEO at Stronghold Data