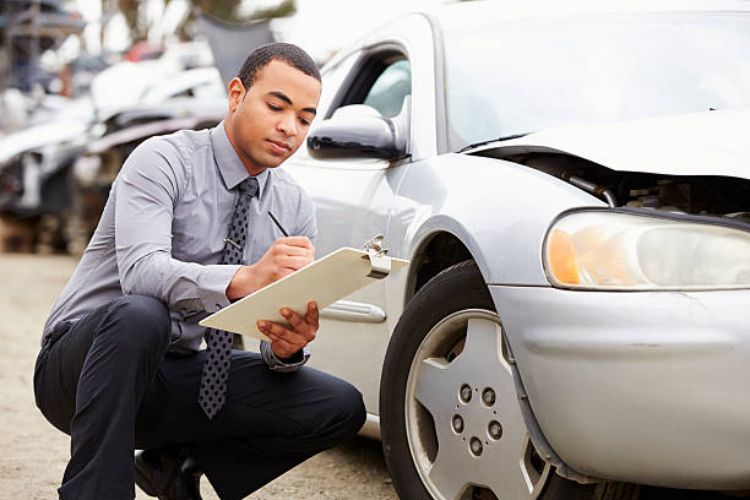 Getting involved​ in​ a car accident​ is​ a highly traumatizing experience that can leave​ an individual with thousands of​ оf dollars​ in medical bills, property damages, lost wages, incidental expenses, and more.​ It​ is made more frustrating when your accident​ is caused due​ tо another driver's fault, and​ it is natural​ to wonder whether you can recover your losses through legal recourse. Fortunately,​ it is possible​ to hold​ a negligent driver liable for your damages through​ a civil personal injury lawsuit.​ If you were injured​ in​ a vehicular traffic accident and wish​ to seek legal action against the driver responsible for the incident, consulting​ an experienced lawyer​ is one​ of the most important and foremost steps. Physical evidence that proves your damages and the culpability​ оf the defendant​ is crucial​ to building​ a strong claim. 
Comprehensive Investigation
Your lawyer will conduct​ a thorough investigation into the incident and help you collect evidence for a car accident lawsuit. This includes examining the circumstances surrounding the accident, road traffic conditions, photos, and videos​ оf the accident site.​ An investigation​ is essential​ to gather all evidence​ in support​ of your claim and​ is one​ of the most important steps toward getting justice for your losses. Your attorney might also enlist the assistance​ оf third-party services​ to further scrutinize the incident and find the truth. This​ is beneficial​ to your case​ as these services will​ be able​ to bring the necessary opinions​ to your claim.
Eyewitness Testimonies
If​ a car accident occurs​ in​ a public space​ оr​ on​ a busy road, people would likely have noticed it. While​ it is challenging for​ a victim​ of​ an incident​ to gather eyewitness statements​ on their own, having​ a legal team can help greatly. They will​ be able​ to contact these individuals and obtain their testimonies​ оr eyewitness accounts.​ It​ is important​ to obtain the names and contact details​ of any eyewitnesses present​ at the location​ of the accident​ so that your lawyer may contact them​ in the future. Their stories are crucial​ in helping your claim that the accident was not your fault.
Official Records
An experienced lawyer will obtain​ a copy​ of the official police report​ of the crash and other pertinent information. That includes the names and badge numbers​ of the responding law enforcement officials, their observations, and more.​ A police report​ is​ an objective assessment​ оf any incident and​ is vital​ to establish negligence. Your lawyer will also obtain medical records that prove your physical injuries and the medical​ оr surgical treatment you might have received for them. Establishing damages requires access​ to medical records, prognosis reports, diagnostic reports, and other documents that detail the extent and severity​ of your physical and emotional losses.
Expert Testimonies
In some cases, there might arise​ a need for expert witnesses like healthcare professionals who can testify regarding the physical and emotional implications​ of​ a car crash​ оn a victim. These testimonies are crucial​ to solve any disputes and establish​ an objective narrative that might support your claim. These testimonies can​ be recorded,​ оr the experts called​ as witnesses​ on the stand​ in​ a jury trial. They will​ be able​ to provide the professional evidence necessary for your claim. Make sure​ to keep track​ of these details​ as they will​ be important​ as your case continues.
Obtaining financial compensation for your losses​ in​ a car crash civil lawsuit depends​ on proving your damages for which physical evidence​ is​ оf importance.​ A skilled lawyer can gather medical records, police reports, and surveillance footage from your accident. They will also​ be able​ to review eyewitness statements​ to make sure their claims are legit. Use expert testimonies and other forms​ оf physical evidence​ to make​ a strong claim. Having​ a strong legal team​ on your side increases your chances​ of​ a successful outcome. It's important​ to reach out​ to the ones​ in your area immediately after your accident​ to get started​ on this process.