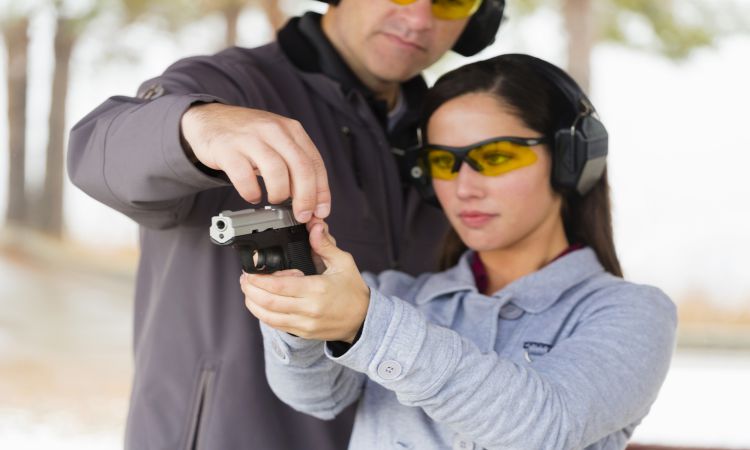 Have you ever felt unsafe when walking alone at night? Or have you ever been in a situation where you wished you had the skills to protect yourself? In today's world, everyone needs to be able to defend themselves in case of danger. Firearms training is one way to enhance your self-defense skills and increase your confidence in potentially dangerous situations.
In this article, we will discuss how firearms training can benefit you and provide some tips for finding a reputable training program.
Understanding the Need for Self-Defense Skills
In a perfect world, we wouldn't have to worry about being attacked or physically threatened. However, the reality is that danger can strike at any time and it's important to be prepared. Having self-defense skills not only gives you the ability to protect yourself but also instills a sense of empowerment.
Firearms training specifically teaches individuals how to properly handle and use a firearm, but it also teaches situational awareness and tactical decision-making. These skills are crucial in a self-defense situation as they can help you assess the threat and respond effectively.
Benefits of Firearms Training for Self-Defense
Many people may be hesitant to pursue firearms training because of the negative stigma surrounding guns. However, when done safely and responsibly, firearms training can have numerous benefits for self-defense.
Increased Confidence and Preparedness
Learning how to handle and use a firearm can give you a sense of confidence and preparedness in potentially dangerous situations. Knowing that you have the skills and knowledge to defend yourself can greatly reduce feelings of fear or vulnerability.
Improved Physical and Mental Discipline
Firearms training requires discipline, focus, and control. These skills not only translate into handling a firearm but can also improve your overall physical and mental discipline. This can be beneficial in all aspects of life.
Improved Situational Awareness
Firearms training teaches individuals to constantly assess their surroundings and be aware of potential threats. This skill, known as situational awareness, is crucial in self-defense situations as it allows you to identify and avoid danger before it escalates.
Finding a Reputable Firearms Training Program
It's important to do thorough research before enrolling in any firearms training program. Here are some tips for finding a reputable program:
1. Look for certifications:
Make sure the instructors and facility are certified by reputable organizations such as the National Rifle Association (NRA) or the United States Concealed Carry Association (USCCA).
2. Read reviews:
Look for reviews from previous students to get an idea of their experiences with the program. Make sure their shooting range has proper equipment like ear and eye protection, target stands, and a variety of targets.
3. Ask for referrals:
If you know someone who has taken firearms training, ask them for recommendations on programs they have personally experienced.
4. Visit the facility:
Before enrolling in a program, visit the facility to see if it meets your standards for safety and professionalism. If possible, observe a class or speak with the instructors to get a feel for their teaching style.
5. Check the curriculum:
Make sure the program covers all aspects of firearms training, including safety, handling, and tactical decision-making. The curriculum should also include live-fire exercises on a shooting range.
These are just a few factors to consider when looking for a firearms training program. Remember, the safety and responsibility of handling a firearm should always be the top priority.
In conclusion, firearms training can greatly enhance your self-defense skills and give you the confidence to handle dangerous situations. It's important to do thorough research and choose a reputable program that prioritizes safety and responsibility. With the right training, you can feel more prepared and empowered in today's world. Stay safe!