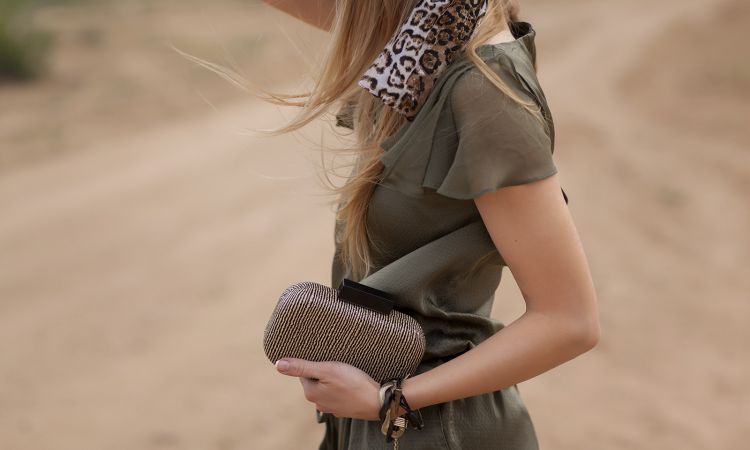 Adding sophistication to an outfit with accessories is an art that can elevate your style and leave a lasting impression. Whether you're dressing for a formal event, a business meeting, or simply want to exude a sense of refinement in your daily attire, the right accessories can make all the difference. Here are some expert tips on how to infuse sophistication into your outfit through strategic accessory choices.
Choose Classic Timepieces
A classic timepiece, such as a wristwatch, is a timeless accessory that exudes sophistication. Opt for well-crafted watches with minimalist designs and neutral tones like silver, gold, or black. These watches not only serve a functional purpose but also make a statement about your attention to detail and timeless style.
Invest in Quality Leather
Leather accessories like belts, shoes, and handbags are quintessential when it comes to sophistication. Invest in high-quality leather pieces that are well-constructed and have a polished finish. A sleek leather belt can cinch your waist and add a touch of elegance to a dress or suit, while leather shoes complete a refined look. A classic leather handbag, whether a tote or a clutch, adds a final touch of sophistication.
Embrace Delicate Jewelry
Delicate jewelry pieces, such as thin chains, small stud earrings, and fine bracelets or rings, can add subtle sophistication to your outfit. Avoid large, flashy jewelry and instead opt for pieces that enhance your natural beauty without overpowering your ensemble. Pearls and diamonds, or their affordable alternatives like these opal earrings, are timeless choices that exude elegance.
Incorporate Silk Scarves
Silk scarves are versatile accessories that can instantly elevate your outfit. Whether draped elegantly around your neck, tied in a loose knot, or worn as a headband, silk scarves add a touch of luxury and sophistication. Opt for scarves in classic prints or solid, neutral colors that complement your attire.
Select Tailored Outerwear
Your choice of outerwear can significantly impact the overall sophistication of your outfit. Invest in well-tailored coats, blazers, and jackets made from high-quality materials. A well-fitted blazer can transform a simple blouse and trousers into a chic ensemble, while a classic trench coat can refine any outfit.
Opt for Neutral Tones
When choosing accessories, lean toward neutral tones such as black, white, beige, and navy. These timeless and versatile colors allow you to mix and match your accessories with various outfits. Neutral accessories create a cohesive and sophisticated look without overwhelming your attire.
Maintain Minimalism
Less is often more when it comes to sophistication. Avoid overloading your outfit with accessories. Instead, focus on a few well-chosen pieces that enhance your style. A single statement accessory, like a tasteful brooch or a silk pocket square, can draw attention without overshadowing your overall look.
Tailor Your Accessories to the Occasion
Consider the occasion and dress code when selecting your accessories. For formal events, choose accessories that exude opulence, such as fine jewelry and elegant evening bags. For a business setting, opt for understated and polished accessories that convey professionalism and competence.
Pay Attention to Grooming
Sophistication extends beyond accessories. Proper grooming, including well-kept hair, manicured nails, and a polished appearance, is essential to complete the overall sophisticated look. Clean lines and attention to detail in your grooming routine enhance the impact of your accessories.