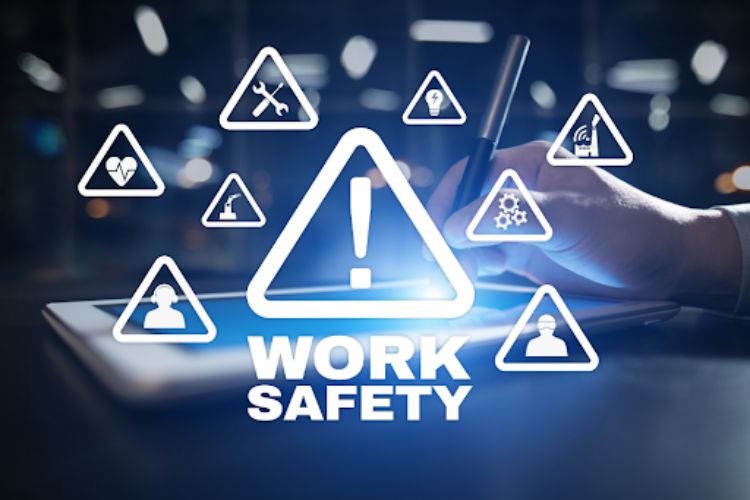 Are you ready to unlock the secret to a safer, more secure workplace? Picture this: a workplace where everyone knows how to spot dangers, avoid accidents, and protect themselves and their coworkers. It's time to dive into the world of workplace safety training!
In this article, we'll guide you through developing an effective safety training program that will make your small business a fortress of protection. From identifying hazards to implementing innovative safety protocols, you'll gain the knowledge and tools needed to create a culture of safety. Get ready to elevate workplace safety to a whole new level!
Find the Hazards
First, let's find out what could be dangerous in your workplace. Hazards are things that could harm you or your coworkers and may lead to severe injuries; for example, slippery floors, unsecured equipment, or chemicals that can be harmful. 
By looking around and checking for these hazards, you'll know what to watch out for and how to stay safe.
Check the Risks
Once you've found the hazards, it's time to think about how risky they are. Risk means how likely it is for something terrible to happen and how bad it could be.
Focus on the hazards that have a higher chance of causing accidents or serious injuries. That way, we can pay attention to the most important things.
Make Safety Rules
Now that you know the hazards and risks, it's time to create some safety rules. These rules will tell you and your coworkers what to do to stay safe.
For example, you are wearing protective gear like helmets or goggles, using equipment properly, or lifting heavy things correctly. You will explain these rules in simple language so everyone can easily understand them.
Conduct Fun Training
Now comes the fun part of the training! It is where you and your coworkers will learn all about the safety rules and how to follow them. The training programs can be done in different ways, like presentations, demonstrations, or hands-on activities.
For example, consider options like group CPR training, where employees learn life-saving techniques that can be invaluable during emergencies. This type of training equips individuals with the skills to provide immediate assistance to a colleague in need.
Keep It Going and Check
Safety doesn't stop after the training. It's something you need to keep thinking about all the time. So, it's vital to have reminders and refreshers to make sure we remember the safety rules.
You can do safety drills or check the workplace regularly to see if everything is safe. It's essential to listen to feedback from you and your coworkers. That way, we can keep improving and make the workplace even more unassailable.
Building a Safer Tomorrow With Workplace Safety Training
By following these steps, you'll have a fantastic workplace safety training program to make your workplace safe and excellent. Remember, safety is everyone's responsibility!
We can prevent accidents and injuries by being careful and looking out for each other. So, let's get started and make your workplace the safest place ever!
Did you like this article? Discover more exciting content by checking out the rest of our site! Enjoy learning!