In this digital era, everything was impacted. Life changes and things that were not normal before, have become something that we do on almost a daily basis. One of which is by utilizing the internet and doing shopping even when we are not at the store.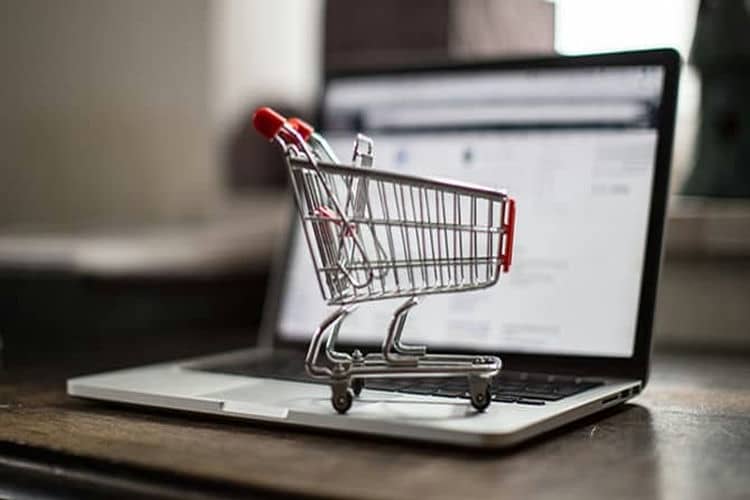 Online shopping is an activity that was not quite the norm before, but now has become a popular activity and even more preferable for some rather than shopping conventionally.
Why Is Online Shopping Becoming Very Popular?
1.   Shopping Experience Made Easy and Practical
The development of the digital world has changed the method of buying and selling transactions to be more efficient and save time. Nowadays a buyer can easily select the items they want with just the touch of a finger. Search for items they want simply by filling in the search field with the name of the product. They can even buy lots of items at once without having to put out much effort!
2.   Affordable Prices
The reason why online shopping is preferred by some is that besides being practical, some of the items sold online are much more affordable than a regular brick-and-mortar store. This is because the owner of an online shop does not have to pay for certain expenses, such as rental for the store, employees' salaries, and much more. It is more economical for the online shop owner, thus they can press their product prices even more to gain profit.
3.   Flexible and Easier To Do for Busy People
People also have more flexibility when shopping online. They don't have to drive to certain places to get what they want. They can just use their phone and easily surf the shopping platform. After choosing what they want, they can do the transaction anywhere and within only a couple of days, their order will be delivered in front of their door. This is a very effective solution, especially for busy people who might not have the time to shop.
How To Shop Online Safely?
Even though shopping online is the norm today, it does not mean that it can be dangerous as well. Instead, shopping online can bring many fraud possibilities to you. Thus, you have to be a smart shopper to ensure you won't get disappointed with your shopping experience.
1.   Choose a trusted shopping platform
Choosing which shopping platform to utilize is really important as a first step, to ensure you won't get disappointed. An example of a trusted shopping platform is Temu, a U.S.-based shopping platform that is currently on the rave due to its large collections of goods and cutthroat price.
Temu is under the Nasdaq-listed PDD Holdings, the same company that operates Pinduoduo, one of China's biggest e-commerce platforms. So you don't have to worry, Temu is a legit platform that can be used as your go-to shopping platform in 2023!
2.   Pay close attention to reviews and product descriptions
If you already know which platform to use for your shopping spree, then the next step is to find the products you want to buy and look at their descriptions and reviews. Usually, some shopping platforms will include ratings and reviews from previous buyers to share their experience with the product. Look and read everything carefully, so you know more about the products before deciding to purchase them.
3.   Know and Understand the Terms and Conditions at the Online Store
Many people underestimate the terms and conditions at online stores.  Most of these people get lazy when reading the terms and conditions of a store, so it is important to take note of all the points necessary to continue the purchase.
Knowing and understanding the terms and conditions at the online shop will help you in dealing with unexpected things. For example, whether you can request a refund in case you receive unsatisfying products. Some online stores provide you with this possibility, but with very strict conditions – such as the hang tag of the product shall not be removed, the plastic covering should not be thrown, and many others. Make you understand all of this, before making your first purchase.
4.   Always use your device while shopping
You should use your own laptop or smartphone when doing any money transaction online. This tip is important if you want to ensure a safe online shopping experience. Using other devices, especially public ones, can expose your details to others.