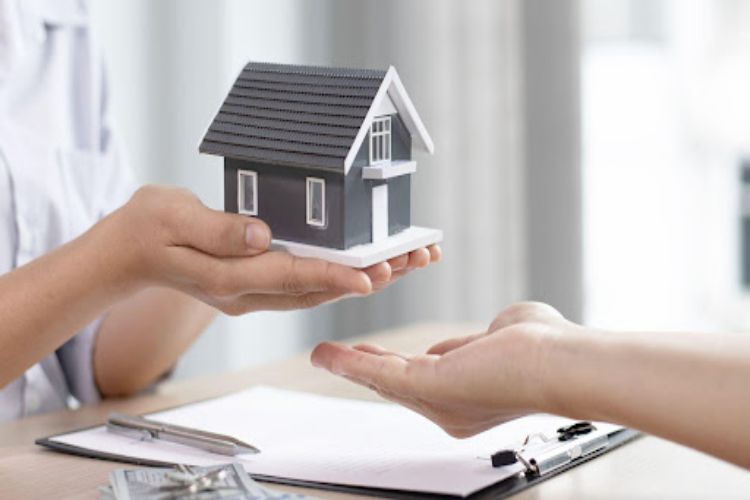 Selecting the right location to put on your business is essential to starting a business. It takes time and a lot of thinking to create a place where you can start building your empire. It is crucial to have the perfect location for your business, especially in short-term rentals, as it can significantly impact your profitability.
According to Business News Daily (BND), location plays a significant role in a business's success, particularly in short-term rental investments. The location of the business plays a vital role in shaping your business strategy and utilizing the surrounding spaces effectively. The proximity and evaluation of rental demand in potential locations can help the business to foster and succeed, as the primary goal of businesses is to gather clients or guests. 
You must also understand the demographics, the number of visitors visiting a specific place, and the competitors in the area. If these factors indicate low numbers, you should reconsider moving your business to locations with higher exposure to potential customers. To assist you in finding the right location for your business, carefully read this article.
Ten Tips on How To Look for the Right Location for Your Short-Term Rental Business:
1. Local Laws and Regulations
If you are trying to establish a business in a certain place, you must know their local laws and regulations. Everyone follows and obeys them, and you are not an exemption. Familiarizing yourself with these regulations will help you have a stress-free business and gain the neighborhood's admiration. Some cities and localities impose specific taxes on short-term rentals, zoning restrictions, and licensing requirements.
Aside from obeying their laws and regulations, you must also make sure it is legal to put your business in that location.
2. Market Research
In business, market analysis for short-term rental investment is essential. This allows business owners to identify and evaluate potential markets for short-term rentals by conducting direct research with potential customers in specific areas.
The success of short-term rental investments highly depends on the ability of the owner to conduct market research to look for areas with high demand for short-rental helps you to gain clients and competition as well. You must look for popular tourist destinations around the area, businesses or companies, and areas that do not have or have limited hotel accommodations. Analyze the rates of potential visitors, the price of rental around the area, and the season at which the potential clients visit the place or the tourist destination near the location you are checking.
3. Nearby to Tourist Attractions
If you are a visitor to another place seeking a short-term rental property where you can stay for a few days, of course, you would want it to be near the tourist destinations so that the transportation fare will not cause you a lot.
This is why you must select a location close to tourist attractions, landmarks, or points of interest for visitors. Guests and visitors from other parts of the country prefer to stay in places that offer convenient access to tourist sites, shopping centers, restaurants, convenience stores, and other entertainment venues. Considering this key factor can boost the appeal and demand for the property.
4. Accessibility 
In addition to tourist destinations, it is crucial to consider the accessibility of the location to various modes of transportation. You must be able to look for locations proximate to all sorts of public transportation, major highways, airports, and train subways. This will let clients or guests see your short-term rental property easily. Furthermore, being close to essential amenities such as grocery stores, convenience stores, pharmacies, and medical facilities can enhance customer satisfaction and increase the likelihood of repeat visits to your rental property.
5. Safety and Security
As an owner, it is a bad thing that clients will experience creepy encounters or crime in your short-term rental place. Prioritization of safety and security is crucial when choosing a potential location. Research the area's crime rates, road infrastructure, lighting conditions, and reputation. Guests are more likely to feel comfortable if the location can have a feeling of safety and security.
6. Seasonality and Demands
Evaluate the seasonality and rental demand in the location you are considering. This is important because some areas can only have guests during peak seasons, some may have tourists all year round because of the tourist destinations, and business travelers and bloggers all year round. Recognizing the potential variations in occupancy of the rental space can help you adjust the rental price, optimizing your earnings while mitigating concerns about constant fluctuations.
7. Competition Analysis
Analyzing competitors in short-term rental locations can assist you in assessing your strengths and weaknesses. You will see other competitors in the place, and you can draw your plan to market your short-term rental place. However, you must look for a location with a balanced guest and a short-term rental place. If the place seems unbalanced between the two, it might be hard for you to look for guests to check your place. Furthermore, one of the things you can do if you ever have competitors around the area is to consider niches or unique marketing points that can make you stand out among the competition; this only applies if competitors suddenly arise around the neighborhood.
8. Development of the Location
Determine the area's development in terms of rising different businesses and shopping centers or if there are any projects around the area. This indicates that the location is growing. Usually, places like this offer lower prices on the location, which you can utilize. Furthermore, once development and growth in a specific location are evident, it indicates an upcoming surge in demand and potential appreciation of your property by future guests.
9. Local Events and Festivals
In some Asian countries, hotels and short-term rental properties make huge accommodations when there is a 3-day festival in that location. This is often booked by families and lovers who want to experience the festival. You can also consider that. Usually, there are hundreds or thousands of attendees, generating high demand for short-term accommodations. Being close to event venues can allow you to generate income from people visiting the area. Consider increasing the price during these seasons, known as the 'peak season' for tourists.
10. Community and Amenities
To establish a good experience for your guests, you should look for amenities in the local community that the guests can use. Look for locations that can offer a desirable lifestyle for adults and children. This will allow them to meet other people in the same neighborhood, gauging them that the place is safe and a good spot for vacation. Look for parks, recreational facilities, cultural attractions, dining options, restaurants, dog parks, and other places that appeal to a wide range of visitors. Providing a vibrant local community is a valuable offering to enhance the guest experience and satisfaction and encourage repeat visits.
Summing up : 
To sum up, all that has been said, you must keep in mind that aside from thinking about what business you should open, one of the most complex decisions you should make is to invest in a location where key factors must be considered. Once you identify your business and potential clients, look for a location where you can find most of them. You can maximize your short-term rental investment by equipping yourself with the knowledge of looking for a perfect location. 
Looking for the appropriate and suitable location for a short-term rental investment is yet one of the most crucial steps in ensuring that the business will reach its peak success and profit from these successes. The location and proximity of your short-term rental business can significantly contribute to occupancy rates, rental income and pricing, and overall guest satisfaction.