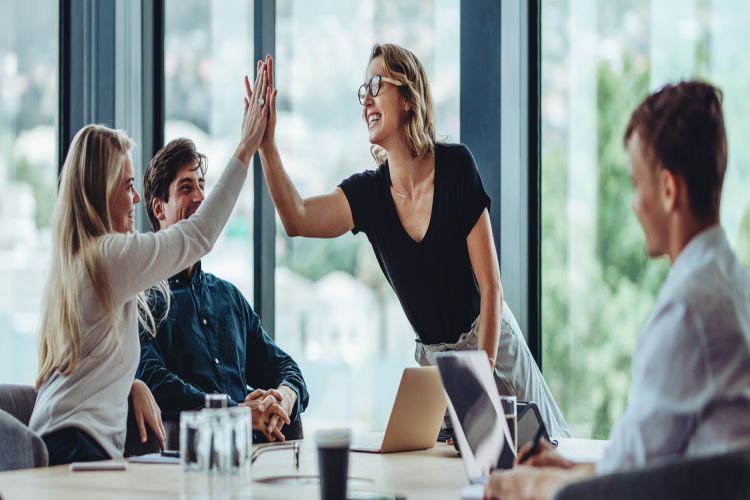 You may think that keeping your employees happily working for your business is an uphill struggle, but if you do everything right, it couldn't be further from the truth. Happiness feeds happiness, and as long as you keep the "good vibe" wheels turning and don't think for one minute that the situation couldn't take a turn for the worse, everything should go well. However, as a catalyst to getting those good vibes settling in if you haven't got them already, you could employ a number of different techniques, so with that in mind, keep reading for some helpful tips.
1. Provide them with feedback opportunities
You should certainly offer your employees plenty of opportunities to provide your business with their feedback. Although some employees may be happy to give their opinions freely, others will only take part if they can remain anonymous, so it is important that you take this into consideration when you ask. 
In saying this, none of your employees should be penalized for their input, but all feedback should be considered and (where necessary) acted upon. This will certainly improve matters for your employees and will make them feel more obliged to take part on other occasions.
2. Offer attractive company benefits
If you haven't already, you should introduce some high-quality company benefits packages. Your employees work hard for your business and for this, they should be rewarded. The benefits packages that you choose to offer your employees should not be skimped on and should be offered across the board, rather than cherry-picking those higher executives to have better deals than those on a lower pay grade. 
Offering quality employee benefits packages may make your business a lot more enticing to candidates when you are hiring, but you certainly shouldn't forget about those who are already employed.
3. Recognize their achievements 
You should also take the time to recognize employee achievement—whether this is in the form of a very public presentation, a quiet chat in a private office, or a financial bonus handed out in a wage packet with a personal note or card. Generally, if an employee does well—and is aware that they have done well—they will strive to do it again. Furthermore, if others realize that "gifts" are being handed out to those that do well then, they too will strive to do well in order to receive a gift as well. 
As you can probably see, this will snowball, and your business will benefit from it. However, if you do not recognize achievement, then your business will stay stagnant as none of your employees will be any the wiser. Of course, this could also happen if the reward is seen to be less than satisfactory to the employee who received it.
To wrap it all up
You should most certainly ask for your employees' feedback about your business and their employee experience. This could open your eyes and your mind as to what you can do to improve their overall happiness levels. You should definitely act on your findings, as this too will impact how your employees feel about your level of care for them. 
Eliminate cherry-picking within your business and treat all your employees the same when it comes to offering benefits packages and seek out the best for all your employees. However, you should also recognize achievement for those employees who put their heart and soul into their work or go outside the call of duty, as this will encourage others to do the same.