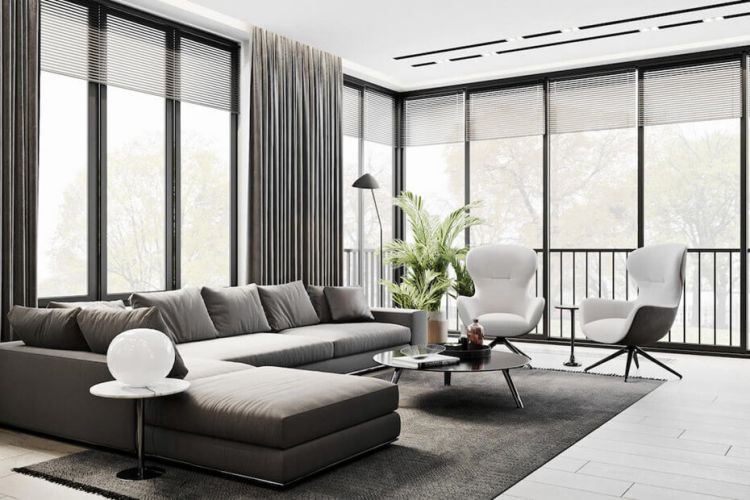 China produces various products, including aluminum doors and windows. It is a top global exporter of aluminum doors and windows, accounting for about 22 % of 2018's total exports. Importing aluminum doors and windows from China is great because of the process' numerous advantages and could suit most business owners and contractors.
The benefits include:
Low costs

High quality

Easy assembly

Versatile designs

Excellent investments
Finding reliable aluminum windows and door manufacturers in China
You must search for reliable aluminum door and window manufacturers if you want a smooth purchase process. For instance, you should take your time to understand whether you wish to purchase your product from a trading company or a supplier. You should check the supplier's location and research the company.
Check how many products they have in their category. Often, genuine manufacturers focus on one or two types of products because they need specific equipment, specialized workers, and raw materials to produce their products. 
Usually, genuine manufacturers provide their products at a less costly price. You can find them on 1688.com, China window door facade expo, a sourcing agent, or a windows and doors wholesale market.
How to purchase windows and doors from China
Measure wall-to-wall size
You should measure your windows and doors' wall-to-wall size, allowing the manufacturer to determine what window size they have to produce. Window and door size is crucial when asking for a quotation. Thus, you must ensure that you provide an accurate size depending on your case.
Choose the windows and door design and function.
Manufacturers will send or display various catalogs depending on your desired function and design. You must carefully explore the catalogue and choose a desired design or functionality that best suits your needs. You can communicate with the manufacturer to determine whether they can provide a customized design.
Confirm the quotations and materials.
Next, you need to confirm various details, including materials from the manufacturer or supplier. Having a specs sheet containing all details will help smoothen the process. Completing all steps allows the manufacturer to send you a quotation you can agree to or negotiate depending on your budget.
Confirm the manufacturer's 2D design.
The manufacturer will send you a 2D design based on your windows and doors' specs and terms. They will give you a production-ready drawing that you'll review and approve, allowing them to proceed to the next steps. 0you should check the contract and determine whether it has specified materials, details, and design you want to be incorporated into your doors and windows.
Produce and make the necessary payment.
Manufacturers won't begin producing windows and doors unless you make a deposit. You should get your funds ready, transfer them to the manufacturer, and get the necessary proof of payment, allowing them to proceed with production.
Conclusion
You should follow all necessary steps when importing doors and windows from China. Any incorrect information or missed steps could be costly, leading to a lengthy importation process or manufactured products that are not up to standard. Ensure your products are shipped correctly and keep all necessary documentation.