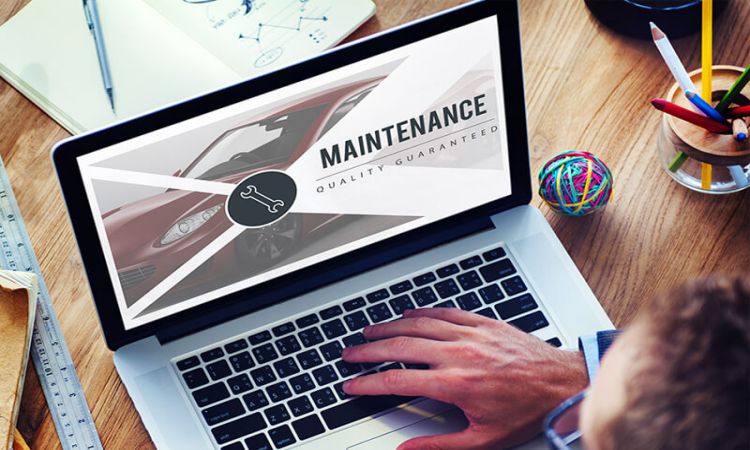 Website maintenance services include monitoring site uptime, analyzing key metrics, performing data backups, and removing outdated content. They also minify code and compress images, which helps improve page load time.
A well-functioning and up-to-date website is essential to your business's online standing. It upholds your company's reputation of quality, reliability, and professionalism.
Increased Traffic
A high-performing website requires routine maintenance to ensure day-to-day functionality. Every broken link, contact form that doesn't submit, or page that loads slowly can cost you customers, revenue, and search engine rankings. This is why hiring an agency specializing in website development and maintenance services is essential. They will monitor your site's performance and fix any errors as they occur, ensuring that your site is always functioning at peak performance.
Web maintenance services include everything from checking for and fixing broken links to creating 404 error pages that redirect visitors to a relevant page on your site, updating content, monitoring analytics, analyzing user data, implementing updates for your software or plugins, removing spam comments from your sites, ensuring forms are working, and more. It's a big job that many small business owners don't have time to do themselves, which is where a website maintenance service can help.
It may be worth the investment if you haven't considered hiring a website maintenance service to keep your site up-to-date. However, it's essential to research the different options to find one that best fits your needs. Depending on your goals, you might need a website maintenance service that offers SEO and marketing services or focuses on content updates. You can also consider freelance web developers or agencies that provide website maintenance packages based on your business's size and budget.
Increased Conversions
Having an attractive and functional website is essential for every business. It helps you attract customers and keep them engaged with your brand. Having a well-maintained website also ensures that the experience that users have while visiting your site is positive and that they will be more likely to share it with their friends and colleagues.
Website maintenance is a process that encompasses many different tasks, including updating the content and images of your website. It can also include fixing broken links, creating and modifying 404 error pages, and installing updates and patches to protect your website from hacking and other security threats.
There are a few ways to do website maintenance, but hiring an outside agency is usually the best option. This will save you time and stress and give you peace of mind knowing that a team of experts handles your website's needs.
Aside from keeping your website updated with the latest information, website maintenance services can also help you improve your site's loading speed. This is done by removing old plugins, spam comments, and other unnecessary files that can slow down your website's performance. Performing this task regularly can reduce your website's load time and improve user experience. It can also protect against hackers accessing your site's data or passwords.
Reduced Downtime
Website maintenance services help you keep your website up and running. As a business, you need to be sure that your customers can find your products and contact information and that you can deliver the service they expect. If your website is down or unresponsive, it can lead to a loss of revenue you cannot afford.
Most website maintenance involves fixing bugs and errors, which can occur naturally over time. It also includes installing software updates, which helps prevent security issues and ensures your website is compatible with new devices and browsers.
Another critical aspect of website maintenance is keeping your website's content fresh and relevant. Outdated content poorly reflects your organization and can affect your search engine optimization efforts. Website maintenance services can help you identify obsolete content and refresh it with new, relevant information that meets visitor expectations and aligns with ever-evolving organic search best practices.
Finally, website maintenance services can reduce your site's downtime by preventing security attacks. Hackers constantly seek ways to access private data, so you must ensure your website is secure. Website maintenance services can review your website for vulnerabilities, update plugins, test backups, and remove spam comments to ensure your site stays safe.
Increased Security
Website maintenance services are crucial to keeping your site running smoothly. They provide regular updates, including plugin and software updates, ensuring your website remains up-to-date and secure against cyber attacks. They also scan your site for security vulnerabilities and keep track of backups. This is especially important for websites that store customer data, as it is an easy target for hackers looking to steal private information.
As a business owner, you know that your customers expect a professional-looking and well-designed website. If your website needs to be updated or more professional, they may not trust you with their personal or financial information. That is why it is essential to perform routine website maintenance, and it should be part of your marketing strategy.
A good website maintenance service will help you keep your site current, including updating existing content or adding new blog posts. It will also help you monitor your website uptime and ensure it works on all devices and browsers. A website maintenance service will also improve your page speed by removing excess code and compressing images.
In some states, 88% of users will leave a website if it takes more than five seconds to load. This is why ensuring your website loads quickly and is mobile-friendly is essential. Additionally, a fast-loading website is a ranking factor for Google, which can improve your search engine rankings.